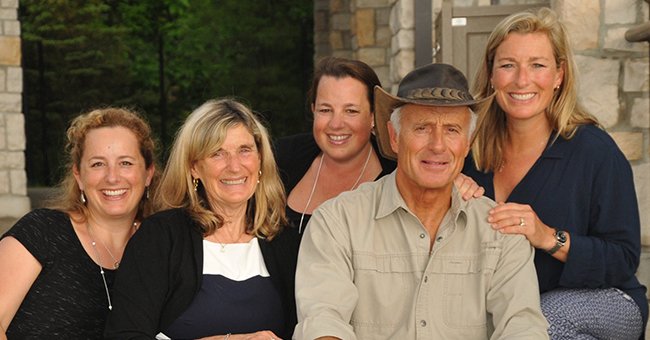 Facebook/columbuszoo
'Good Morning America' Expert & Columbus Zoo Director Jack Hanna, 74, Diagnosed With Dementia

Jungle Jack, Jack Hanna's daughters, shared that he has been diagnosed with dementia in a letter revealing the family news.
Columbus Zoo shared a post on Facebook with a letter written by Hanna's three daughters, Kathaleen, Suzanne, and Julie. Their father has been diagnosed with dementia, and it is believed to be Alzheimer's disease.
Hanna had audiences fall in love with his wide range of exotic animals that he would take on shows such as "Good Morning, America!," "The Late Show with David Letterman," and "The Ellen Degeneres Show."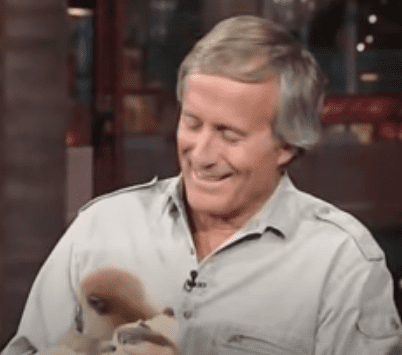 Jack Hanna pictured on the "Late Show with David Letterman" in 1998. | Photo: Getty Images
The daughters explained that Hanna believed that if people fell in love with the animals, by being introduced to them, it would be easier to start talks and encourage conservation efforts.
The Hanna daughters shared a motto of his in the letter, which was about getting people to participate in wildlife conservation, his life's passion. They shared his motto:
"You have to touch the heart to teach the mind."
The Columbus Zoo wrote in their post that they were saddened by the news of his diagnosis. When Hanna was not wowing audiences and talk show hosts with his animals, he was the Director Emeritus at Columbus Zoo.
In the letter, the women asked for privacy while the family care for loved ones. Julie is currently recovering from major surgery, which was caused by health complications resulting from childhood leukemia.
The Zoo said that Safari Golf Club, The Wilds, and Zoombezi Bay would support the Hanna family in any way while they go through this difficult time. They asked for fans of Hanna to share messages of support for the family.
Unfortunately, Hanna's diagnosis is not what the daughters expected as they shared that his condition has worsened quicker than they could have anticipated. They wrote in the letter:
"His condition has progressed much faster in the last few months than any of us could have anticipated."
Fans sent well wishes in the comment section of the Facebook post. Many shared their favorite memories of Hanna and where they had first seen him and enjoyed his quirky sense of humor.
The daughters revealed that through his diagnosis, he has maintained his humor and that it is ironic that someone who loved connecting with people is now having to leave the public eye.
Audiences first got to know Hanna, his plethora of animals, and bold personality on "Good Morning, America!" in the 1980s. His TV career consisted of him visiting different daytime and late-night talk shows.
His three daughters and his wife Suzy Egli are taking care of him. Hanna married Egli in 1968. The couple went on to have three beautiful daughters together.
Please fill in your e-mail so we can share with you our top stories!