Charlotte Riley Is Tom Hardy's Wife — Get to Know the Heartthrob's Significant Other
Tom Hardy is in the running for the coveted role of the iconic agent James Bond, and fans have become fascinated with his beautiful wife, Charlotte Riley.
Tom Hardy is one of a handful of British actors being considered as Daniel Craig's replacement in the coveted role of James Bond in the hugely successful 007 franchise.
The possibility has turned the spotlight onto his private life, and especially on his wife, actress Charlotte Riley, who is as drop-dead gorgeous as any Hollywood beauty who's ever starred as a Bond Girl.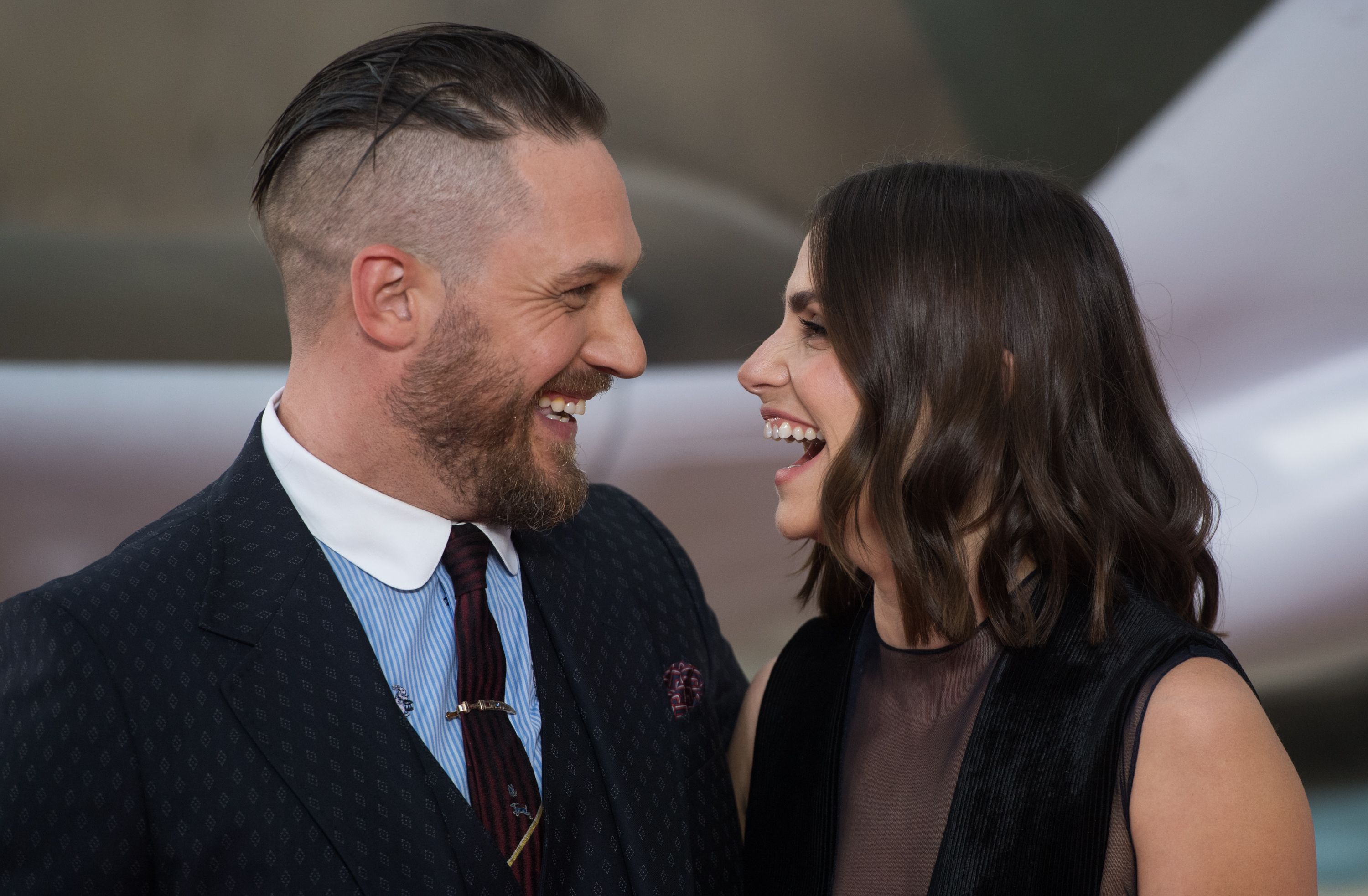 MEETING TOM HARDY
Hardy met the British actress in 2009 when they were cast in the lead roles in ITV's adaptation of Emily Bronte's "Wuthering Heights." As Cathy and Heathcliff, Riley and Hardy stepped into the skins of tragic lovers, and fact followed fiction.
At that time, Hardy was a divorced man and shared a child with his ex-girlfriend Rachael Speed. He was also recovering from an addiction to alcohol and crack cocaine. 
Fans know that Riley is a gifted actress with a successful career, what they may not know is that she is also an award-winning playwright.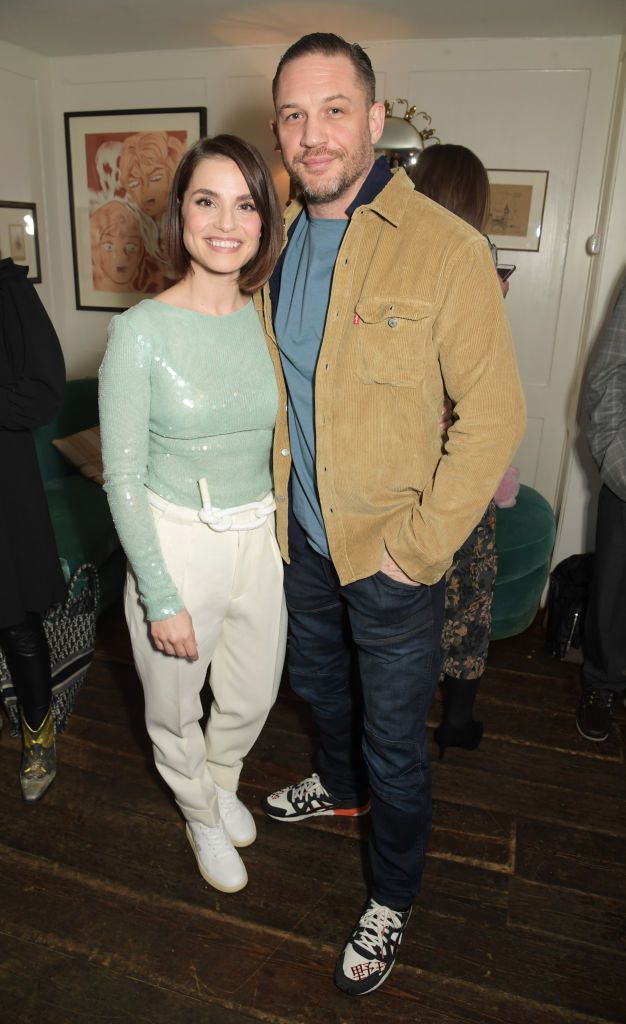 THE WEDDING
Despite the complications, the couple started dating, and a year later Hardy proposed. Riley decided on a long engagement, and Hardy revealed that he would wait for her to be ready for "as long as it takes."
Four years after she said "I will," Charlotte Riley said "I do" in a small intimate ceremony attended by family and close friends at the romantic 18th century Chateau de Roussan in Provence, France.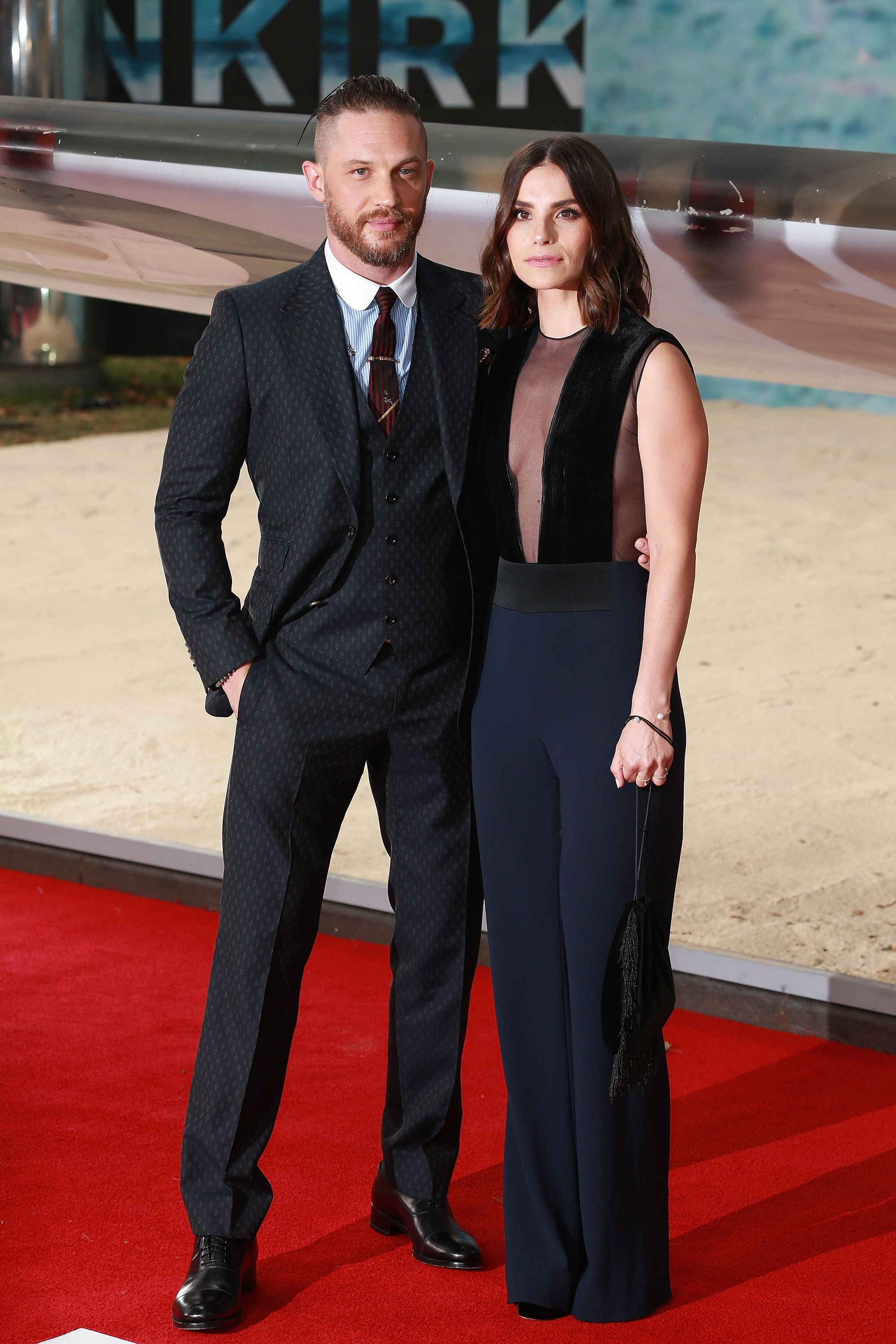 In October 2015, a little more than a year after their wedding, Riley, and Hardy welcomed their first child together. The couple has maintained a wall of secrecy around their children, and the sex of their kids is unknown.
Their second baby was born in December 2018, a huge revelation for the secretive pair. While Riley doesn't even have an Instagram account, Hardy only posts about his work and never shares any information about his family. 
BUSY MOM
Fans know that Riley is a gifted actress with a successful career, what they may not know is that she is also an award-winning playwright. Riley has starred in several acclaimed mini-series.
Motherhood hasn't slowed her down and her credits include " The Take," "Peaky Blinders," and "Dark Heart" in which she worked with Hardy;" Jonathan Strange & Mr. Norrell," "The Town," and "World Without End."
Riley's credits also include roles in "Heart of the Sea" with Chris Hemsworth, which garnered her a Teen Choice Awards nomination as Choice Movie Actress: Action.
Riley worked with Tom Cruise on the acclaimed 2014 sci-fi film "Edge of Tomorrow," and got Cruise to give her his signature sunglasses as a joke on the first day of rehearsals.
Riley played Kate Middleton in the film "King Charles III" opposite Oliver Chris as Prince William. The film explores the fictional beginning of Prince Charles' ascension to the throne after Queen Elizabeth's death.
In the film, Charles clashes with the government after refusing to sign a law which he believes curtails the freedom of the press and is forced to resign in favor of William and Kate.
Hardy isn't giving the James Bond buzz much credit, and has been busy playing Al Capone in Josh Trank's "Capone," and revisiting the dual role of Eddie Brock / Venom in the sequel "Venom: Let There Be Carnage."
The sequel to Marvel's 2018 "Venom" has Woody Harrelson as the ultimate villain Carnage, facing down Tom Hardy's unlikely hero, The film is due for release in September 2021.