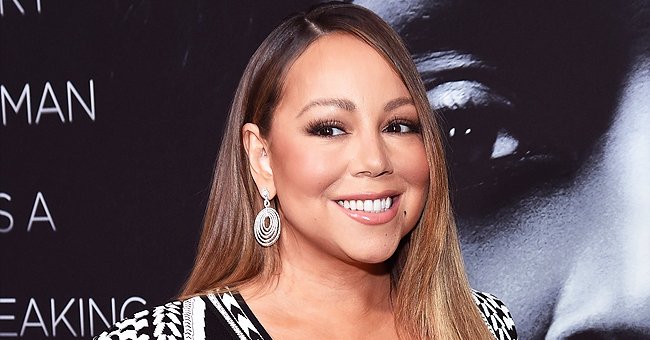 Getty Images
Watch Mariah Carey Run On a Treadmill Wearing High Heels in a Throwback Promo Video For MTV
Mariah Carey took her social media fans down memory lane after she shared on Twitter a throwback video from MTV. Watch how she stayed classy running on a treadmill while in her high heels.
Mariah Carey recently shared on Twitter a video clip of herself hilariously demonstrating one of her best exercise techniques - wearing high heels while running.
The clip was part of an MTV promotional video. Carey was running on a treadmill in the video dressed in a black tank top and shorts paired with black high heels.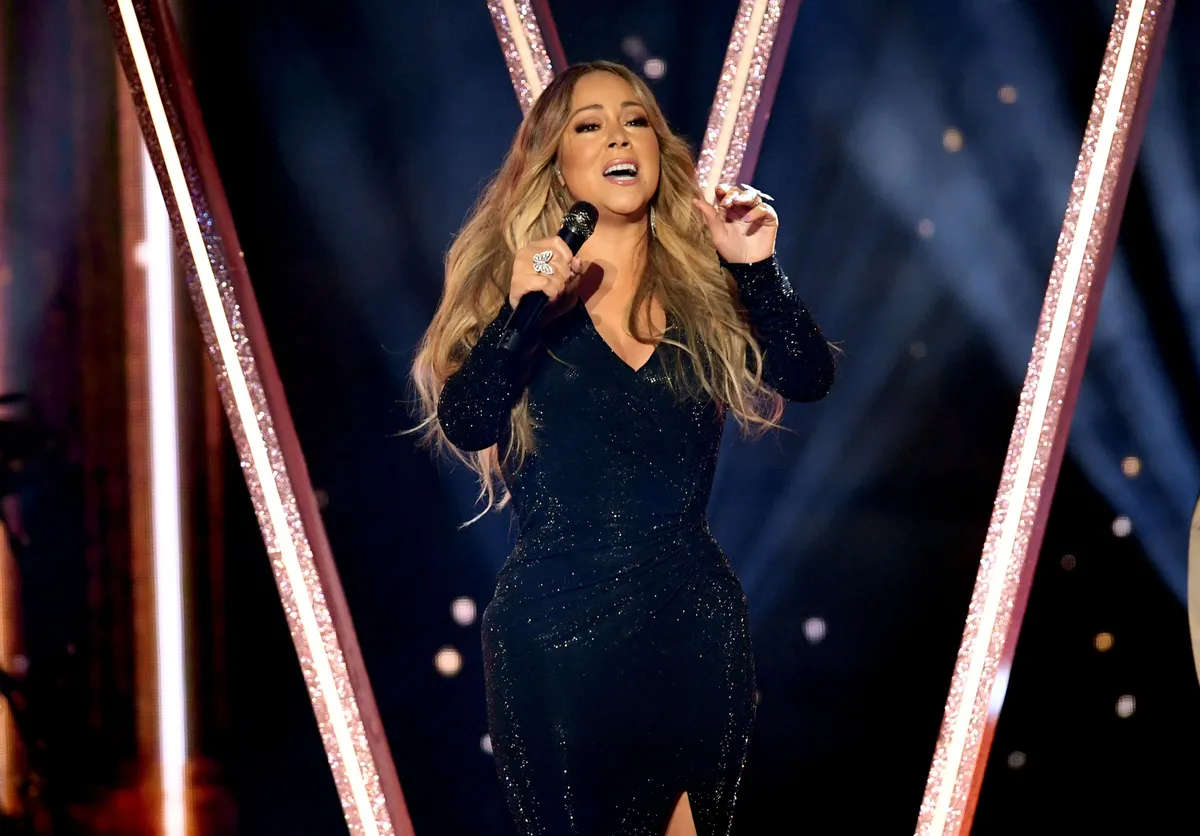 Mariah Carey performs onstage at the 2019 Billboard Music Awards at the MGM Grand Garden Arena on May 1, 2019 | Photo: Getty Images
On a separate treadmill next to the pop star was an adorable white dog wearing a red sweater. As the two worked their way through the treadmill, Carey's heels snapped, making her upset.
She wore another after she threw out her broken pair. Her dog, whose voice was similar to rapper Snoop Dogg, started a conversation with Carey about buying sneakers.
Carey showed a face of disappointment over her dog's suggestion. The classic MTV video, which earned more than 62,000 likes on Twitter, made fans laugh.
In the comment section, her followers expressed that Carey's iconic video made their day. They also described Carey as "queen" and "diva" for working out in high heels. One admirer commented:
"An MTV moment that I will never forget!!! LYM MC!!! #L4L"
Other than her fans, Kerry Washington, known as Olivia Pope in the critically-acclaimed TV series "Scandal," joined in the fun exchange. She suggested that Carey should have a commercial deal with Nike.
Carey is not just famous for her fun workout session as shown on MTV; she is also known for her high-vocal range. Her singing talent was on full display while she was receiving the COVID-19 vaccine.
In 2018, Carey dropped 50 pounds.
The "Always Be My Baby" singer noted on her Instagram video that she has a G6 vocal range. Carey was one of the celebrities who got their first doses of vaccine amid the pandemic.
Since the '90s, Carey's career in the music business has never waned. Other than her singing skills, the acclaimed singer has also maintained her youthful looks.
When she turned 51 last March, many celebrity friends, especially her boyfriend Bryan Tanaka, showed their love for her. They included in their greetings their photos with the five-time Grammy Award winner.
Apart from her youthful looks, Carey has kept a healthy lifestyle. In 2018, she dropped 50 pounds. According to a source, one of her inspirations to lose weight was Jennifer Lopez.
Like Carey, actress Rebel Wilson is also admired for her weight loss journey. The Australian actress recently lost 60 pounds due to intense workouts she started last year.
Please fill in your e-mail so we can share with you our top stories!