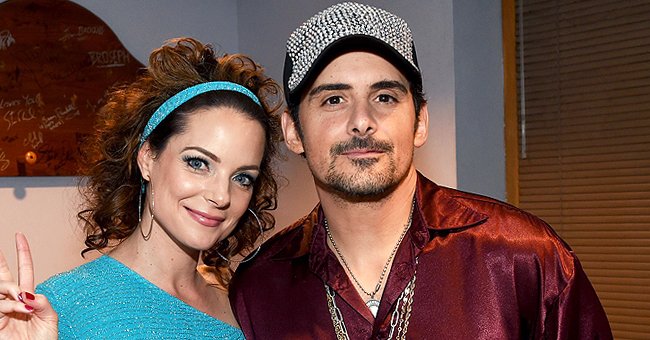 Getty Images
Country Music Star Brad Paisley On the Secret to His Solid 18-Year Marriage With Wife Kimberly

"She's Everything" singer Brad Paisley recently opened up about his 18-year marriage with his beautiful wife Kimberly Williams-Paisley and shared the nitty-gritty on how they spend their quality time together.
Country music star Brad Paisley and actress Kimberly Williams-Paisley shared their most treasured secret to their marriage. The couple told People how they usually celebrate their wedding anniversaries.
The pair revealed that they have their tradition during each wedding anniversary. According to the outlet, Brad and Kimberly sit down together with a special journal and write down their favorite memories from the past year.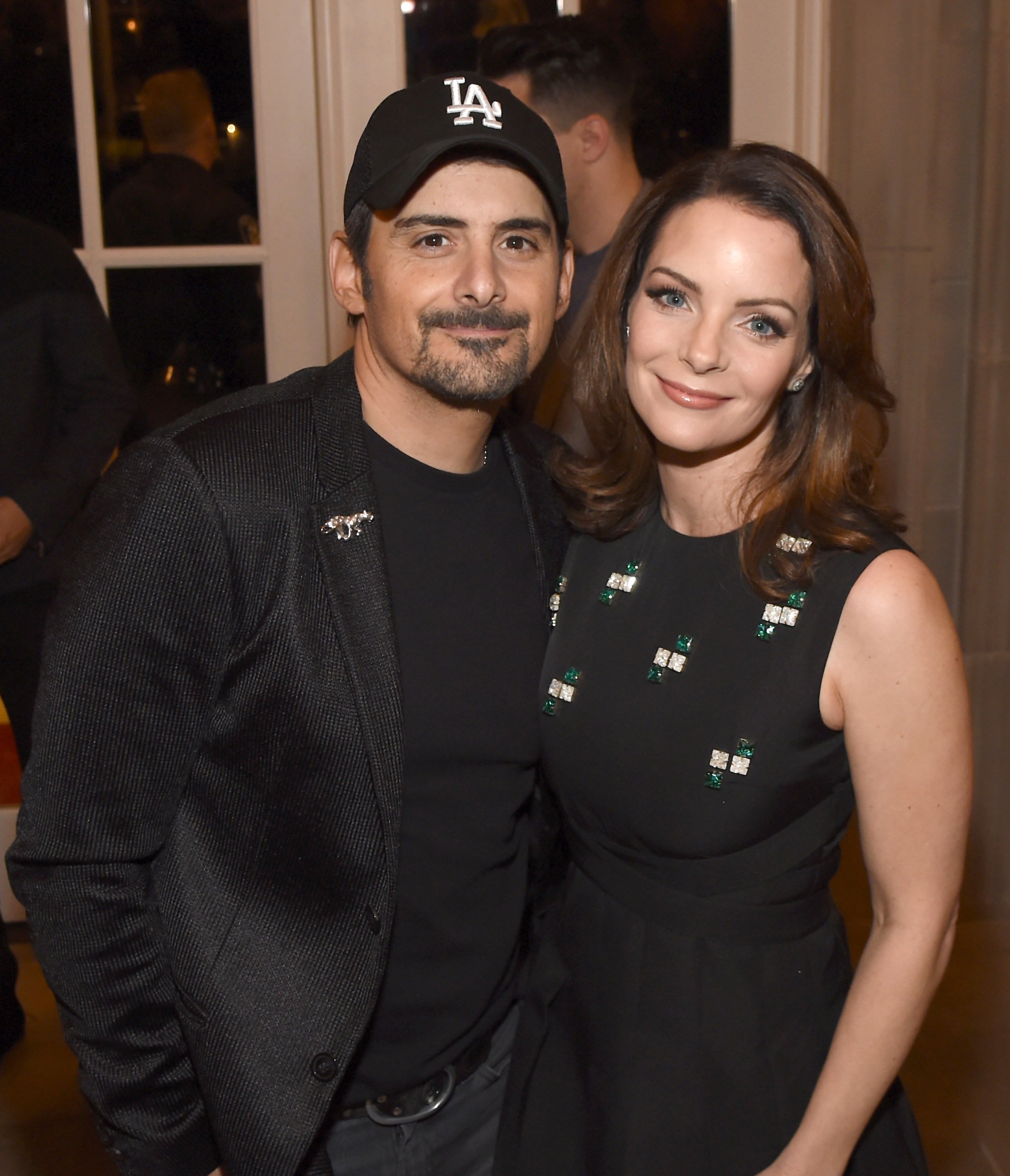 Brad Paisley and Kimberly Williams-Paisley attend ACM Lifting Lives on November 16, 2017 in Nashville, Tennessee | Photo: Getty Images
KEEPING THE UNION INTACT
"We record the meaningful moments, the best laughs. That's a big part of our relationship - focusing on the laughter and keeping a sense of play," said Kimberly.
The 49-year-old and her spouse shared that their solid union, which spans more than a decade-long is better than what it was when they first walked down the aisle back then.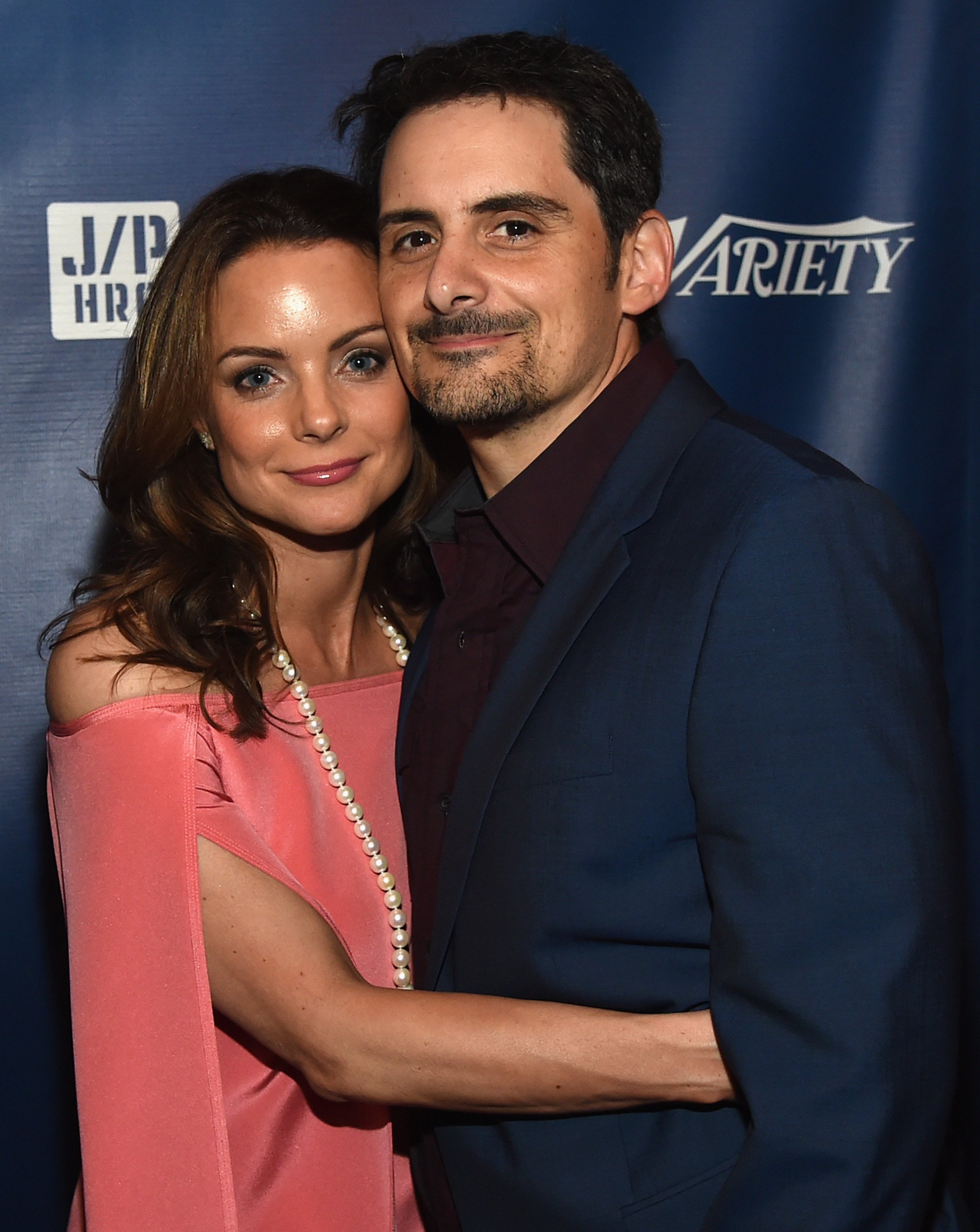 Kimberly Williams-Paisley and Brad Paisley attend the 1st Annual Nashville Shines for Haiti concert at the Arndt Estate on April 26, 2016 in Nashville, Tennessee | Photo: Getty Images
Brad, 48, said, "A lot of married couples would rather do anything but spend the evening together. That's not the case in our house." He also praised the mother of his kids and showed appreciation to her.
"You keep our house afloat – seeing you give birth to two kids and raise a third is amazing. And you try to do the right thing all the time," he noted. For Kimberly, it's her husband's caring heart that she loves the most about him.
THEIR WEDDING ANNIVERSARY
The duo celebrated their 18th wedding anniversary on March 16. They marked their special day by taking to Instagram and paid tributes to one another.
Brad took to the platform and jokingly uploaded a photo of his wife crying while wishing her a happy anniversary and referencing it as tears of joy for her. At the same time, Kimberly went for a more heartfelt approach.
She posted a selfie of them on the beach and shared how she cannot believe that they have been married for this long, considering all they have been through and what they have done in that time. Kimberly then thanked her husband for the adventure with a love you note at the end.
BRAD & KIMBERLY'S LOVE STORY
Brad fell for his now-wife when he first saw her in "Father of the Bride." Years later, he cast her in his music video "I'm Gonna Miss Her." For the songwriter, it was love at first sight, whereas for Kimberly, it was "more like love at first month or two."
The lovebirds got married in 2003 on the campus of Pepperdine University in Malibu, California. Their wedding reception was reportedly a laid-back affair.
The twosome shares sons Jasper, 11, and William, 14. They renewed their wedding vows in 2015 at a friend's house. Kimberly described the event as "a really crampy" ceremony.
CELEBRATING COUNTRY MUSIC
Putting the romantic feel to it, Brad celebrated the month of love this year by hosting alongside fellow country music star Blake Shelton the Grand Ole Opry's 95th anniversary special on Valentine's Day.
The weekly onstage concert in Nashville, Tennessee, has been running since November 28, 1925, and is regarded as the gold standard honor for musicians looking to break into the music business.
The show features country, bluegrass, Americana, gospel music, folk, and comedy performances and skits. One step from appearing on the stage is an invitation to become a member of the Opry, and Brad has been one for 20 years.
Please fill in your e-mail so we can share with you our top stories!