Brad Paisley & His Wife Kimberly Pen Touching Posts as They Celebrate 18 Years of Marriage
Brad Paisley and his wife Kimberly Williams Paisley pen touching posts as they celebrate 18 years of marriage. The couple has been married since 2003 and has two sons Huck, 14, and Jasper, 11. 
The country music star Brad Paisley, 48, decided to do a funny post, sharing a cute photo of Kimberly crying but describing the tears as those of joy. Expressing his love for his wife with the sentimental post.
The Paisley family has been giving peeks into their life at home together on social media, offering fans a look into their personal lives and the projects they have been working on.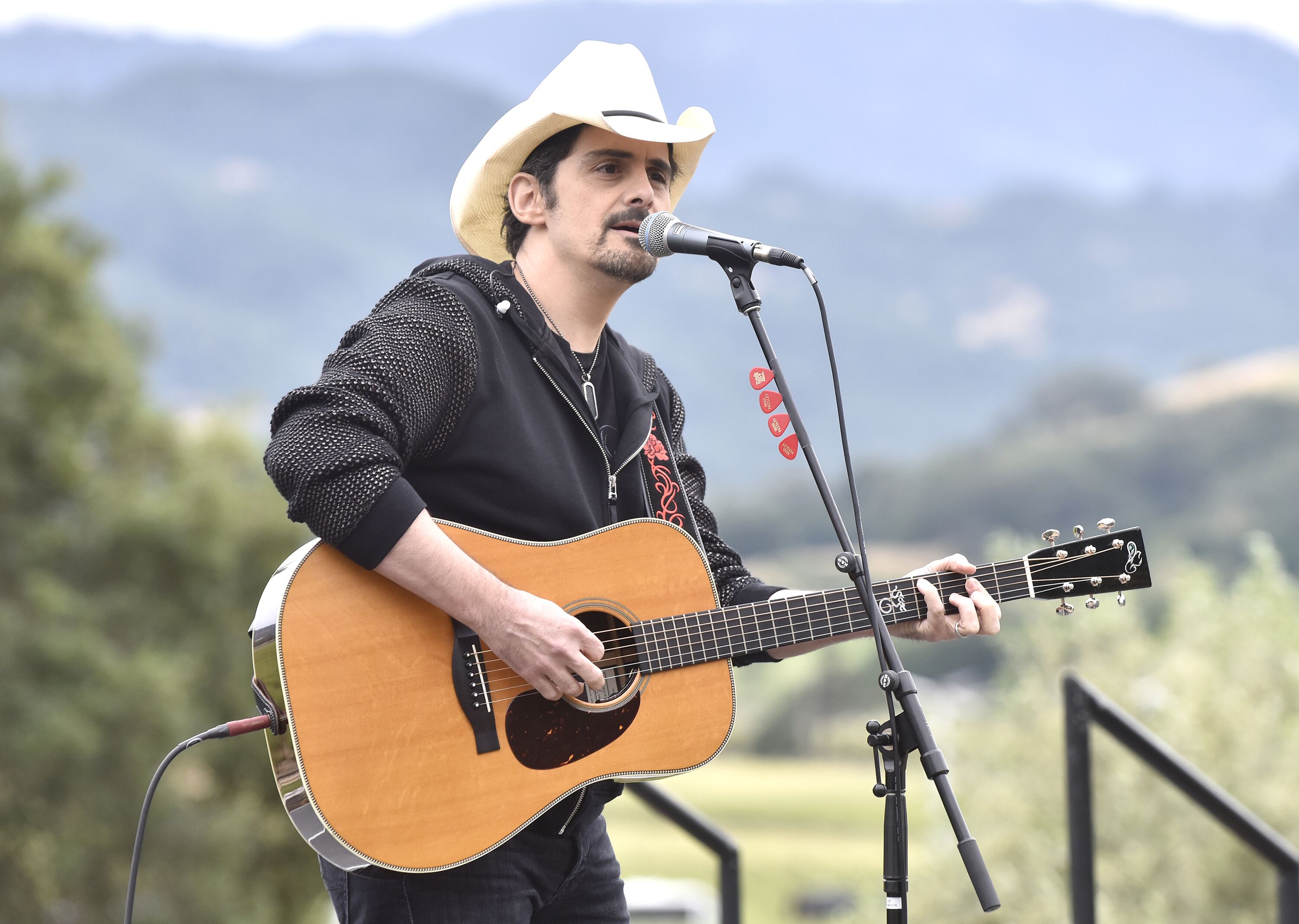 PAISLEYS REUNITE AFTER COVID
Brad had been touring consistently for two decades but when the pandemic hit he got to go home to his family. He appreciates the extra time at home with his family. They even made a public service announcement together, saying:
"The state of Tennessee asked us to do a PSA to encourage people to #stayhome and it went flawlessly. We are highly trained smooth talkin' professionals."
The couple has since been seen on social media enjoying the time that they have together. They shared their love during the lockdown with the less fortunate and encouraged people to stay safe.
KIMBERLY HAPPY ABOUT PROGRESS
In her marriage anniversary post, Kimberly shared a photo of her with her husband at the beach expressing her amazement at all the things the couple has accomplished during that time.
The couple opened a store in Nashville, which provides free groceries to those who need it.
She thanked him for all the adventures they have been on in the time they have been married in her heartwarming post, adorning it with many love heart emojis. 
PAISLEYS'S GIVE BACK
The Paisleys will soon celebrate another anniversary when Paisley's The Store turns one. The couple took it upon themselves to help people get back on their feet after the pandemic. When speaking about the project, Brad said:
"This is a grocery store with dignity for people who have fallen on hard times."
In an act of philanthropy, the couple opened a store in Nashville, which provides free groceries to those who need it, delivering food to the elderly affected by the pandemic.
PAISLEYS PLAYFUL POSTS
The couple is usually busy with their careers but has been spending a lot of time together while in quarantine, with Kimberly once sharing how she's dealing with Brad's messy closet.
When Brad's mother saw that post, she quickly went over to their house to help her son out with his laundry in yet another fun family affair shared with their eager fans.
As the Paisleys celebrate 18 years of marriage, they are not only committed to one another but also to parenthood and giving back to the community. 
The Paisleys continue to entertain people through their social media posts, inspiring many to take up their social responsibility by looking out for others in their communities.