Brad Paisley Jokingly Describes Carrie Underwood as a 'Screaming Banshee' in Upcoming 'Brad Paisley Thinks He's Special'
On December 3, 2019, country singer Brad Paisley will get to host the upcoming televised variety special called "Brad Paisley Thinks He's Special." What of the celebrities who will appear if Carrie Underwood.
The first one-hour episode will air at 7/8 p.m. ET on ABC and Paisley will play the roles of host and executive producer. Speaking about a skit, which will feature Underwood, the country singer said:
"I had no idea how that would go on paper. I had no clue there was this trailer park, screaming banshee, hillbilly, crazy woman inside. The funniest image to me is the stunt driver on hold on the sidelines, holding a blonde wig, ready to go if she's not comfortable -- and boy we didn't need him."
UNDERWOOD'S HIDDEN PERSONALITY
In the bit, Paisley and Underwood go mudding. Judging by the host's description, it seems the "Cry Pretty" musician will be showing viewers a side of her that they aren't familiar with.
The show's host explained how excited Underwood was to play her role. He explained how great it was to see her "really unleash that personality."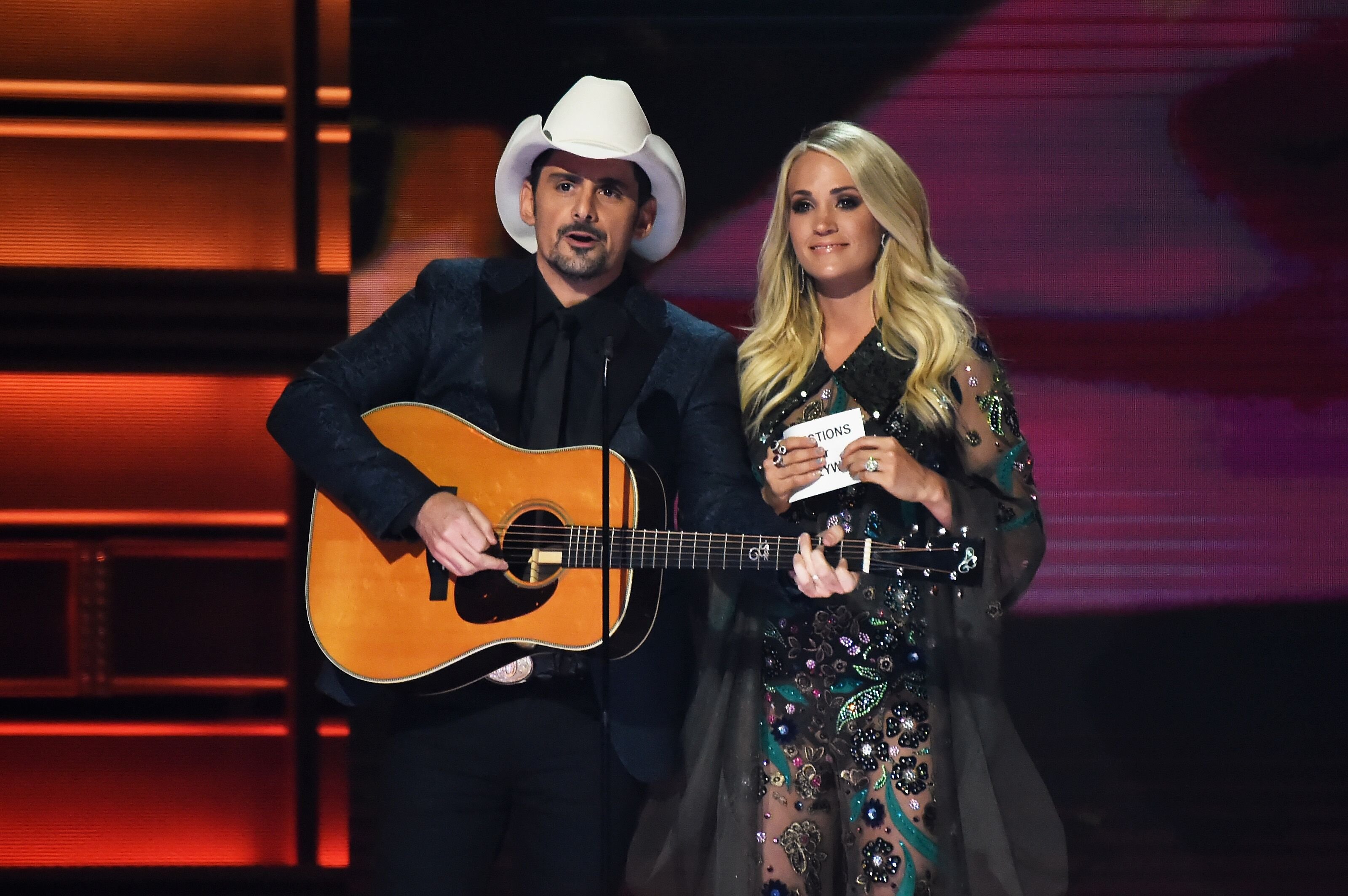 VIEWERS ARE IN FOR A SURPRISE
Paisley acknowledged that the show was able to capture a side to Underwood that would "surprise people." The pair have been friends for a long time and co-hosted the CMA Awards for years.
GUESTS ON THE SHOW
Other stars that will feature on the show are Kelsea Ballerini, the Jonas Brothers, Tim McGraw, Hootie & the Blowfish, and NFL legend Peyton Manning among others. Paisley described the show as a celebration of some of his closest friends in the industry.
He hoped that this view will be evident and will come across to viewers.
WHAT VIEWERS CAN EXPECT
"Brad Paisley Thinks He's Special" was shot at the War Memorial Auditorium in Nashville. Viewers can expect Paisley's well-known humor, some unexpected features, touching pieces, and of course musical performances.
HOW THE SHOW WAS NAMED
The television host explained one of the reasons for how the special was named:
"One of the reasons we named it Brad Paisley Thinks He's Special is because I felt like it would be a lot of fun to tear me down throughout this and that's kinda the vehicle. I'm roasted the whole time."