Lil Scrappy's Wife Bambi Flaunts Her Growing Baby Bump In a Beautiful Dress From Her Boutique
Lil Scrappy's wife recently turned many virtual heads when she took to social media with a gorgeous shot of herself wearing a dress from her boutique. 
Lil Scrappy's wife Adiz "Bambi" Benson is a stunner, and she is determined not to let anyone forget it. The beautiful woman recently took to her Instagram page with shots of her modeling an outfit from her boutique. 
Benson captioned the shot with what she loves about the outfit; she wrote, "Dress @houseofshimmeratlanta runs big, fits nice and long. I@ wearing a small."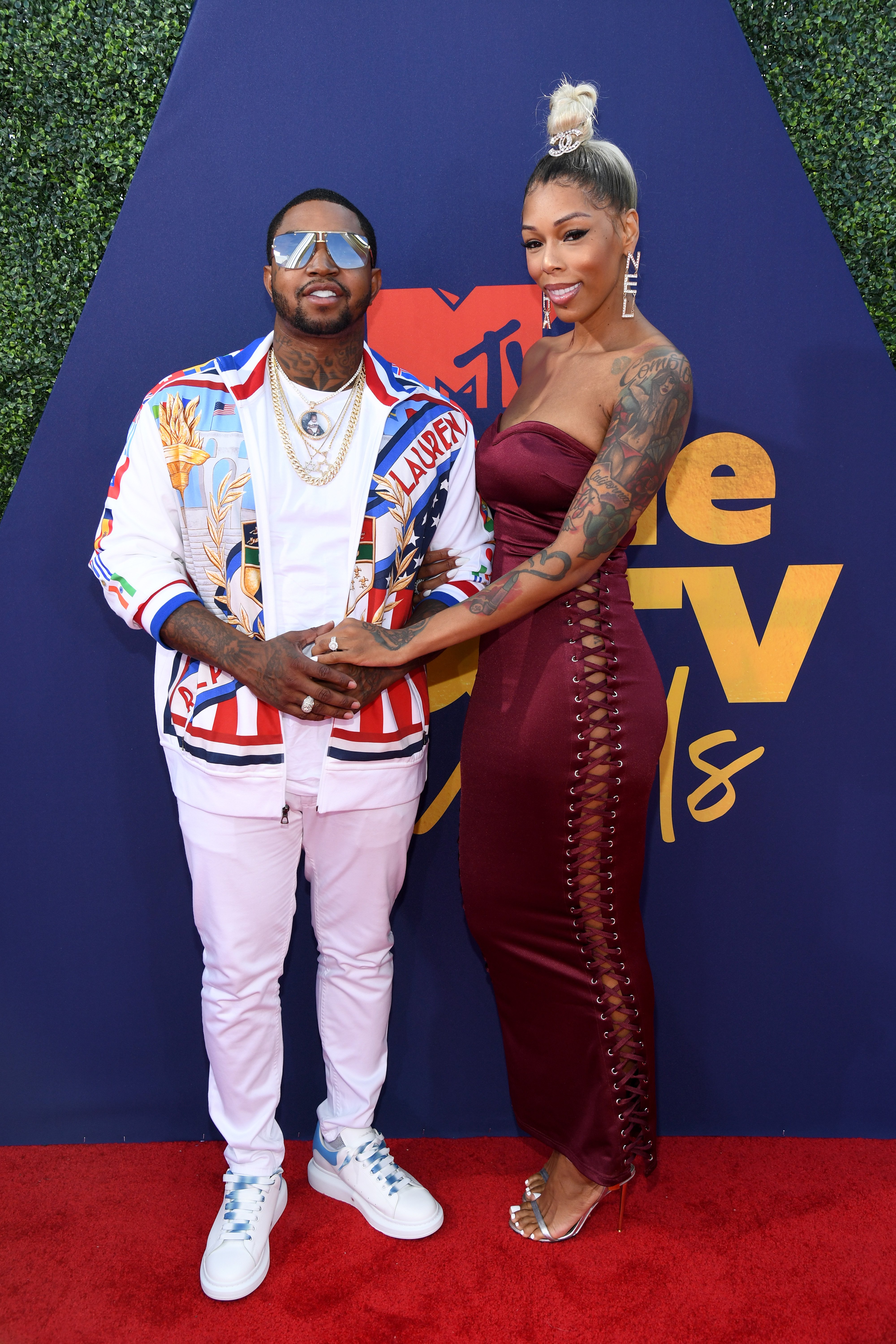 The outfit was sleeveless and indeed long— it touched her feet comfortably. The patterns it sported gave it a special feel, and most importantly, it was perfectly comfortable for her despite her growing baby bump. 
Baenson completed the look with a designer side bag which sported a mini purse attached to the strap. Her hair was styled into a single ponytail and her eyes were hidden from view with large shades. 
In the comment section, her fans had only sweet words for her. They loved the dress but were more focused on her belly— it's getting bigger, and the delivery day is crawling closer. 
Scrappy's issues with Dixon have been thrust into the spotlight thanks to Momma Dee.
Benson revealed that she is expecting a third child with her hubby Lil Scrappy on February 27 when she shared a video clip that showcased her baby bump.
The footage began with Benson's back to the camera. After a few moments, she dramatically flips her hair and turns, coming face to face with the camera, a big smile on her pretty face as she revealed her baby bump.  
Benson and her husband already have two children together; son Breland and his sister Xylo. Breland came first in September 2018— when he arrived, his excited parents made the big reveal on Instagram. 
News of their second conception was announced in February 2020. The loved-up couple, who tied the knot in September 2017, was reportedly very excited to meet the new addition to their growing family. 
Scrappy took to social media with his wife's image, who he stated labored for exactly 10 minutes to bring their daughter into the world. The rapper is also father to a daughter named Emani.
She is the product of his past relationship with reality TV star Erica Dixon. In recent times, Scrappy's issues with Dixon have been thrust into the spotlight thanks to Momma Dee, the reality TV star's mom.
For those who have been turning into "Family Reunion: Love & Hip Hop Edition," the drama has been quite entertaining. Momma Dee secretly invited Dixon to the family reunion.
Her intentions were good, but the shock of seeing her on that day was obvious on the faces of those present. Benson took the higher road by stepping up and offering to bury the hatchet. Dixon accepted the olive branch and agreed to let "bygones be bygones." 
Things between Dixon and Scrappy are still dicey though. When she made to talk to him at the reunion, he was hostile in his response, and when he finally obliged, he let her know where they stood— nothing had changed.