Duchess of Alba Was Famous for Her Love of Toyboys & Multiple Plastic Surgeries — inside Her Life
European aristocrat Cayetana Fitz-James was well-known for her wealth and multiple surgeries. Not only that, but the Duchess of Alba had a thing for younger men.
The Duchess of Alba Cayetana Fitz-James was one of the most senior aristocrats in Spain. She flaunted her flashy style, plastic surgeries, and marriages to much younger men.
Remembered as a colorful figure, the Duchess' bold way of life made her natives adore her. One of her admirers revealed that they read about her in magazines.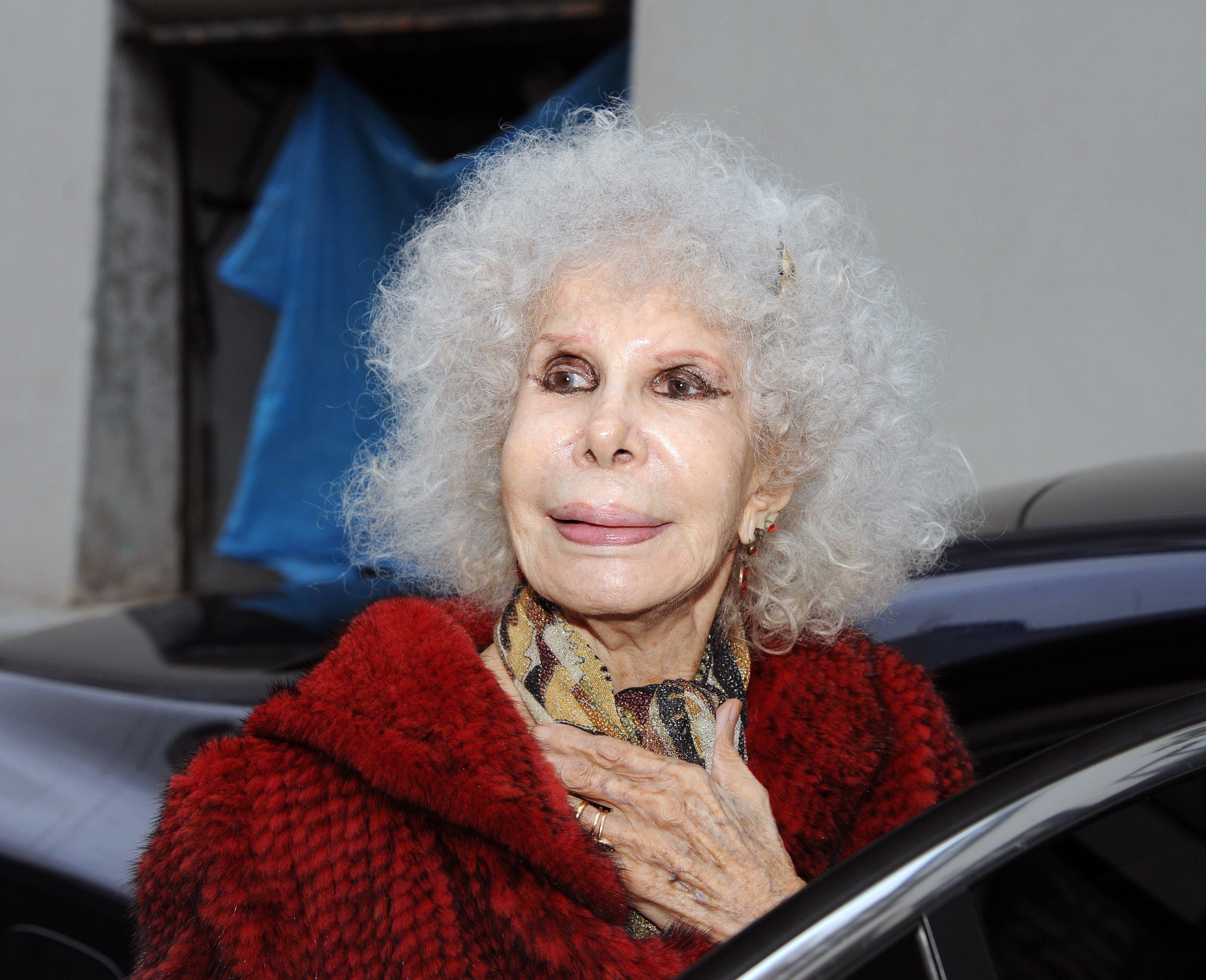 Another recalled that the late royal did a lot of charity work. The Duchess was also known for creating many controversies when she married a commoner 25 years her junior.
Her decision made waves, and the media ridiculed her. The Duchess' six children disapproved of the marriage, including her father, Spain's then-King Juan Carlos I.
However, she explained why she made that choice and told reporters, "They are all against it, but I'm sincerely in love." The Duchess' husband signed a prenuptial agreement still.
Outside the wedding, which was her third, Spain's 18th Duchess flung off her shoes and danced the flamenco for the paparazzi, with her arms flamingly above her curly white hair.
Born Dona Maria del Rosario Cayetana Fitz-James Stuart y Silva, the Duchess was the Empress of Eccentricity. She had a curly poodle hairstyle and wore outlandish hippie-bohemian clothes.
According to the Daily Mail, the Duchess' face was so tightened by repeated plastic surgery that she often looked like a Pekingese with Botox. She is described as a vivid, spectacular and legendary figure.
The royal married her third husband Alfonso Diez Carabantes, a public servant, at 85. Their relationship was highly criticized by her family, who suspected he might be after her fortune, worth 3.5 billion euros.
At the time, she revealed that both she and her partner were not hurting anyone with their relationship and made a point saying he did not want anything but her. However, everyone stopped worrying when she publicly divided her wealth among her kids and grandchildren.
The Duchess was Spain's richest woman, and she died in November 2014 at age 88. She passed on at her home, the Duenas Palace in Seville, following a short illness.
Her Royal Highness had more titles than any other aristocrat and owned palaces. She is survived by her husband of three years and was one of Spain's oldest noble families.