Tiffany Haddish Dons Her Classic White High-Slit Dress For the 8th Time In a Recent Photo Shoot
Many may be surprised at the quite practical reason as to why Tiffany Haddish has chosen to wear her now-famous white dress once again. Either way, she looks absolutely stunning in it. 
Taking to Instagram, the Grammy Award-winning actress Tiffany Haddish wore her favorite dress for the eighth time. The post showed her donning the classical white ensemble with a high slit in a recent snap. 
The actress seemed to be enjoying herself. She had a huge white and bright smile on her glowing face with her toned arms elegantly waving in the air as if she was dancing to a chorus of catchy music.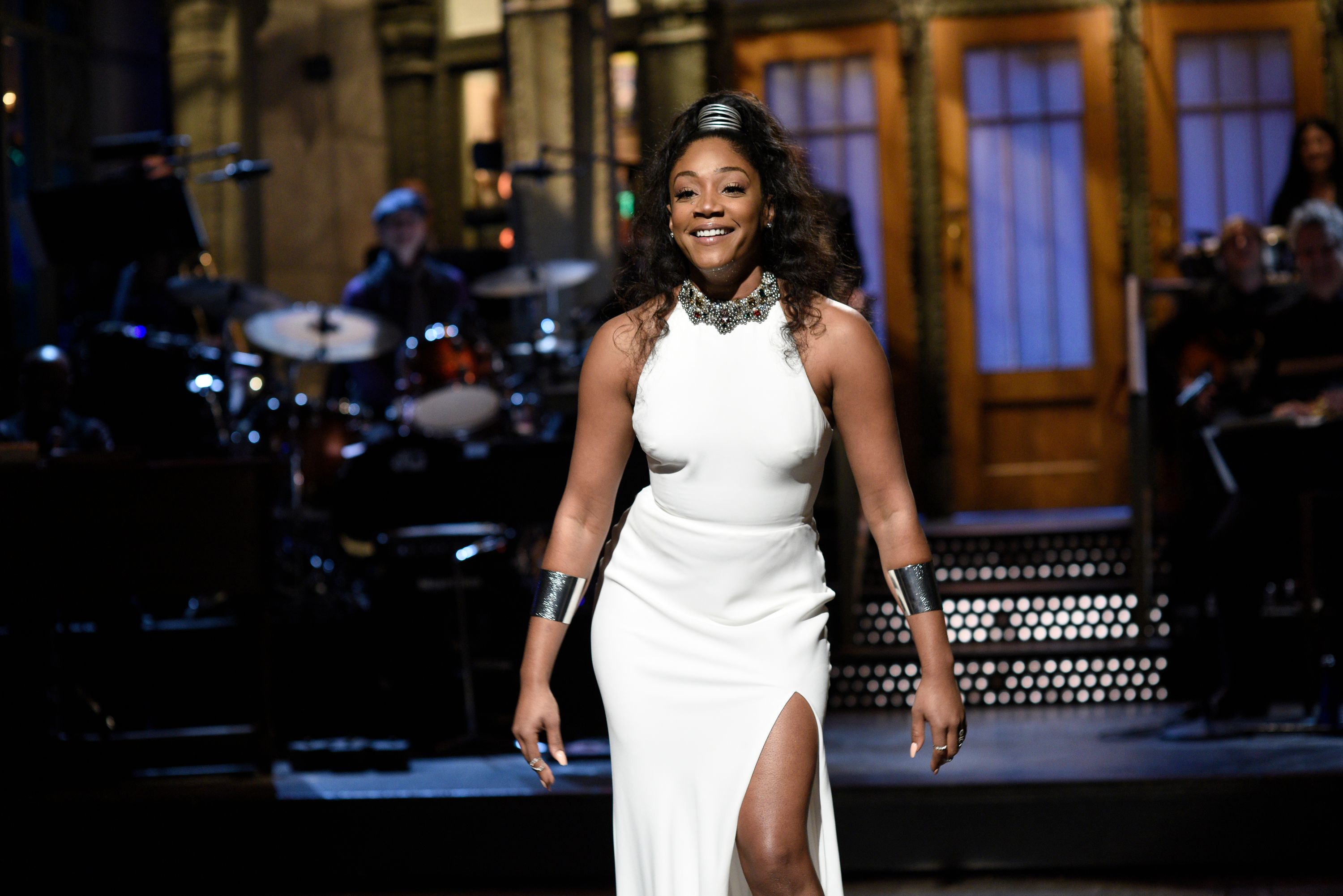 THE JOKE'S ON YOU
The dress appeared as if it had never been worn before with a striking brand new white color and silky smooth look. Talking about her enigmatic habit of choosing to wear this Alexander McQueen design on so many occasions, she said: 
"This is the longest-running joke in Hollywood." 
Her shimmering brown skin illuminated beauty as her gorgeous left leg gracefully made an appearance out of the dress's high slit. The re-worn white dress hugged her figure, flaunting her slender curves and tight waist. 
AS GOOD AS GOLD
Her golden hoop earrings, nail polish, shoes, as well as slightly colorful and chunky necklace, complimented her skin tone. It also matched her short and encapturing yellow-golden hair. 
The actress won a Grammy this year.
The comment section was literally ablaze with fire emojis and a plethora of others, including hearts. It also received some positive and negative remarks on her wearing her beloved dress once again.
FRUGALLY FABULOUS
Answering the mind-boggling question of why she continues to put on the dress, the actress expressed that it was costly. In fact, it cost a whopping $4,000, continuing to explain: 
"I don't care what nobody say - that's a down payment on a car, that's a medical bill."
She carried on, saying that a stylist recommended she wear the dress, but unfortunately, the actress declined to find out how much it cost before she bought it. She said that when she finally glanced at the receipt, she had tears in her eyes. 
BREAKING THE BANK
Haddish is no stranger to wearing expensive attire. At the 2021 Golden Globe Awards this past February, she debuted her new radiant hairstyle with a Khaki Altuzarra Dress that stood at $2,595. 
Once again, she donned golden accessories to bring out her dazzling skin tone. The dress sported a low-cut neckline in a V-shape with a skirt that flaunted her encapsulating legs.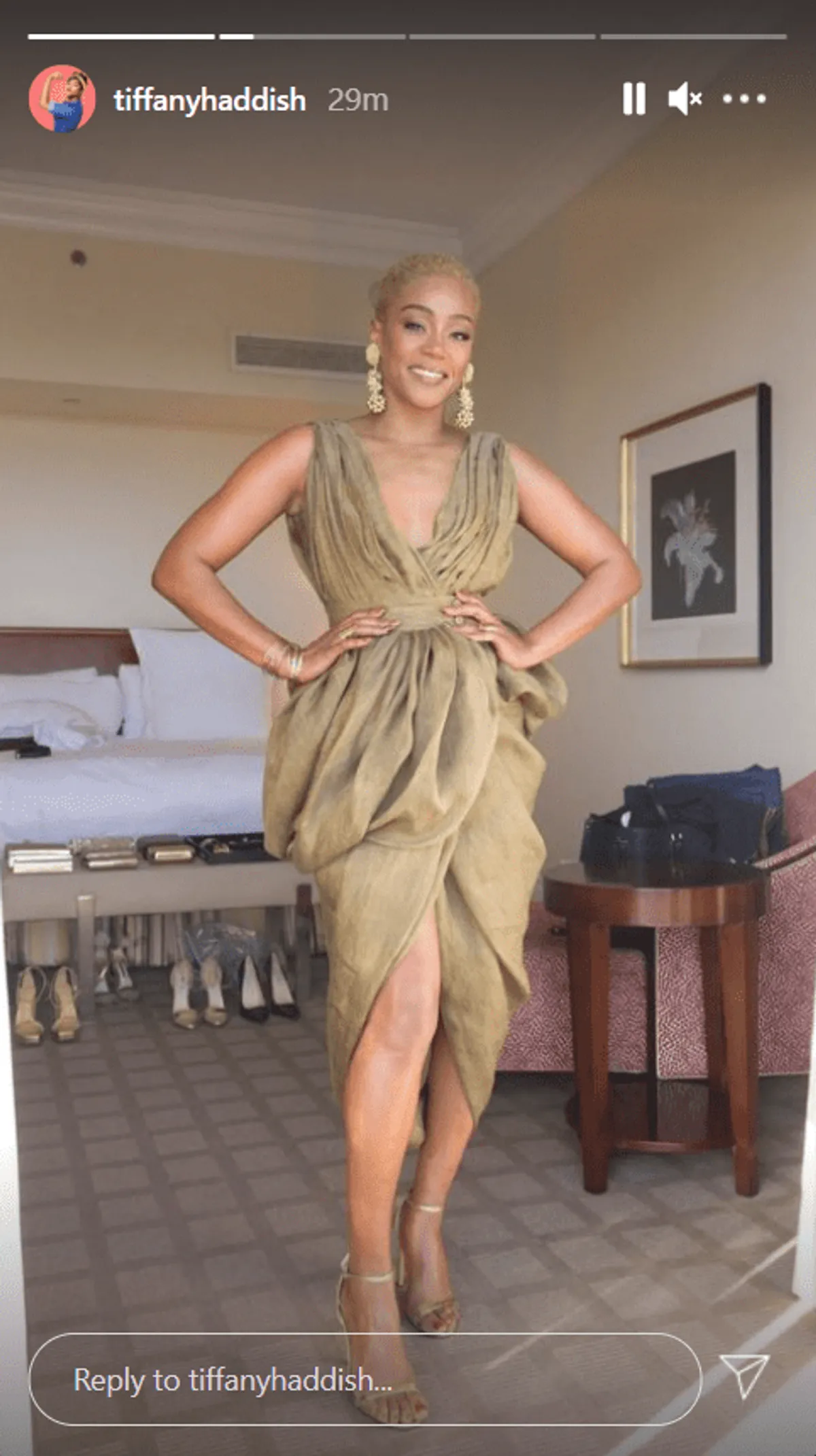 Speaking of awards, the actress won a Grammy this year, making her the first Black woman since Whoopi Goldberg in the 1980's to win a Grammy for best comedy album category. 
She shared her feelings about the win, saying that she couldn't believe it actually happened. She cried while expressing how difficult the road has been regarding her career.