Eminem's Daughter Hailie Jade Styles a Clingy Metallic Dress in 3 Ways
Hailie Jade showcasing her fashion talent on her Instagram page as she transforms one piece of clothing into various outfits sharing her clothing tips with her followers. 
25-year-old Hailie Jade took to social media to show how she makes the best use of the stunning metallic ensemble, wearing it to just about any event, whether it is the morning or a formal evening occasion. 
Eminem's daughter used her platform on Instagram, which has 2.1 million followers, to help her fans who are struggling to make statement pieces more versatile by styling her statement metallic dress in three different ways.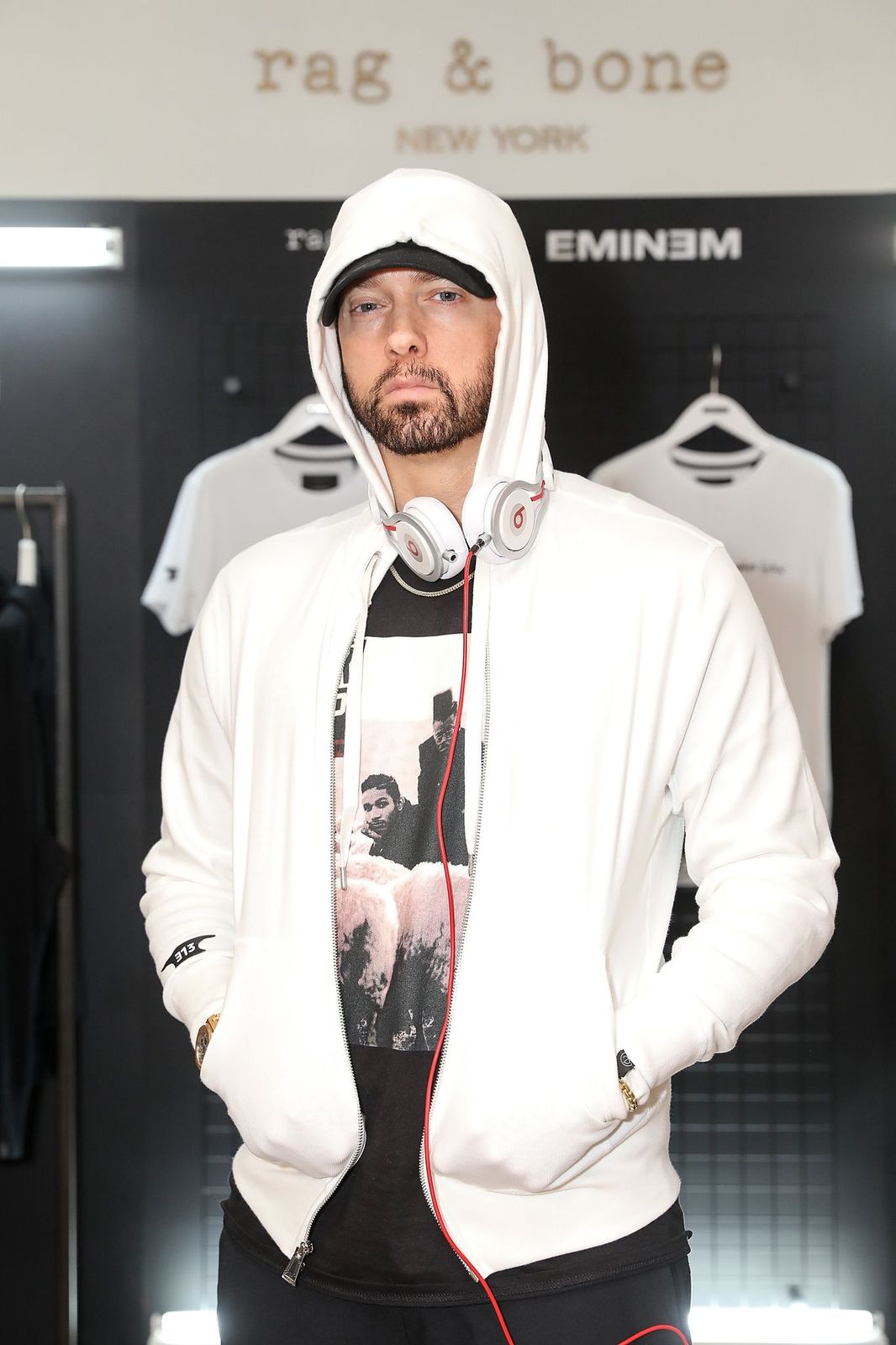 REINVENTING THE DRESS
No outfit is beyond the styling ability of Hailie Jade, as she proved in her recent fashion demonstration. The silver dress that had thin straps and a high slit accentuated the 25-year-old's fit body and great fashion sense. 
Wearing the dress for brunch, Hailie Jade popped a t-shirt over the metallic outfit and paired it with boots and a hat giving it a more informal feel, and for the dress-up version, she wore a pair of white heels and a belt. She captioned the post: 
"Styling 1 dress 3 ways! first look is a brunch vibe 🥂 second look is more of a street wear option 🌆 & lastly the classic dress up 👡."
SPRING FASHIONISTA
The young model shared that her second take on the dress, which is her streetwear version, is her favorite way to wear the statement piece, and her followers flocked to the comment section to agree with her. 
With spring just around the corner, Hailie Jade is taking on all the bright colors paired with subtle makeup to hype up the excitement.
The different looks that the rapper's daughter put together form part of the various fashion pieces that Hailie Jade has been showing as she embraces the warmer weather with spring that is now coming into full swing. 
PASTEL SUIT
Hailie Jade further put her fashion taste on display by posting stunning photos of her rocking a pastel blue suit with a white top underneath. The ensemble screamed freshness as the pop of color gave off all the right spring vibes. 
The look was sophisticated, yet it still gave off a sense of approachability as the 25-year-old looked into the camera with her long brown hair flowing over her shoulders. She captioned the post: 
"🦋 Big spring energy 🦋."
BIKINI BODY
Eminem's daughter is sharing her stellar fashion sense along with her amazing bikini body as she showcased her six-pack and toned body in a snap of her sitting in a yellow bikini on a balcony. 
Hailee Jade turned 25 on the 25th of December last year and posted a sweet photo of her holding golden balloons as she shared about turning another year older and the year that she left behind. 
There is no limit to what the 25-year-old can pull off, whether it be a statement metallic dress or a retro 90s outfit, and the model loves to share her dynamic style with her plethora of fans. 
With spring just around the corner, Hailie Jade is taking on all the bright colors paired with subtle makeup to hype up the excitement for summer that is incoming.