Monica Denise's Daughter Laiyah Posts Snaps Of Trip to SeaWorld Orlando With Her Mom & Brother
Monica Denise's baby girl Laiyah uploaded several photos showing her and her family's leisure trip to SeaWorld Orlando, where they reveled in family times, enjoying memorable moments.
Music star Monica Denise and her children took a fun trip to SeaWorld Orlando, where they got their fill of precious family moments while taking in the beautiful scenery.
Monica and her family basked in spring break and her young daughter, Laiyah, chronicled their sweet moments on Instagram. Laiyah had up several posts warming the timeline with images of her mom and older brother.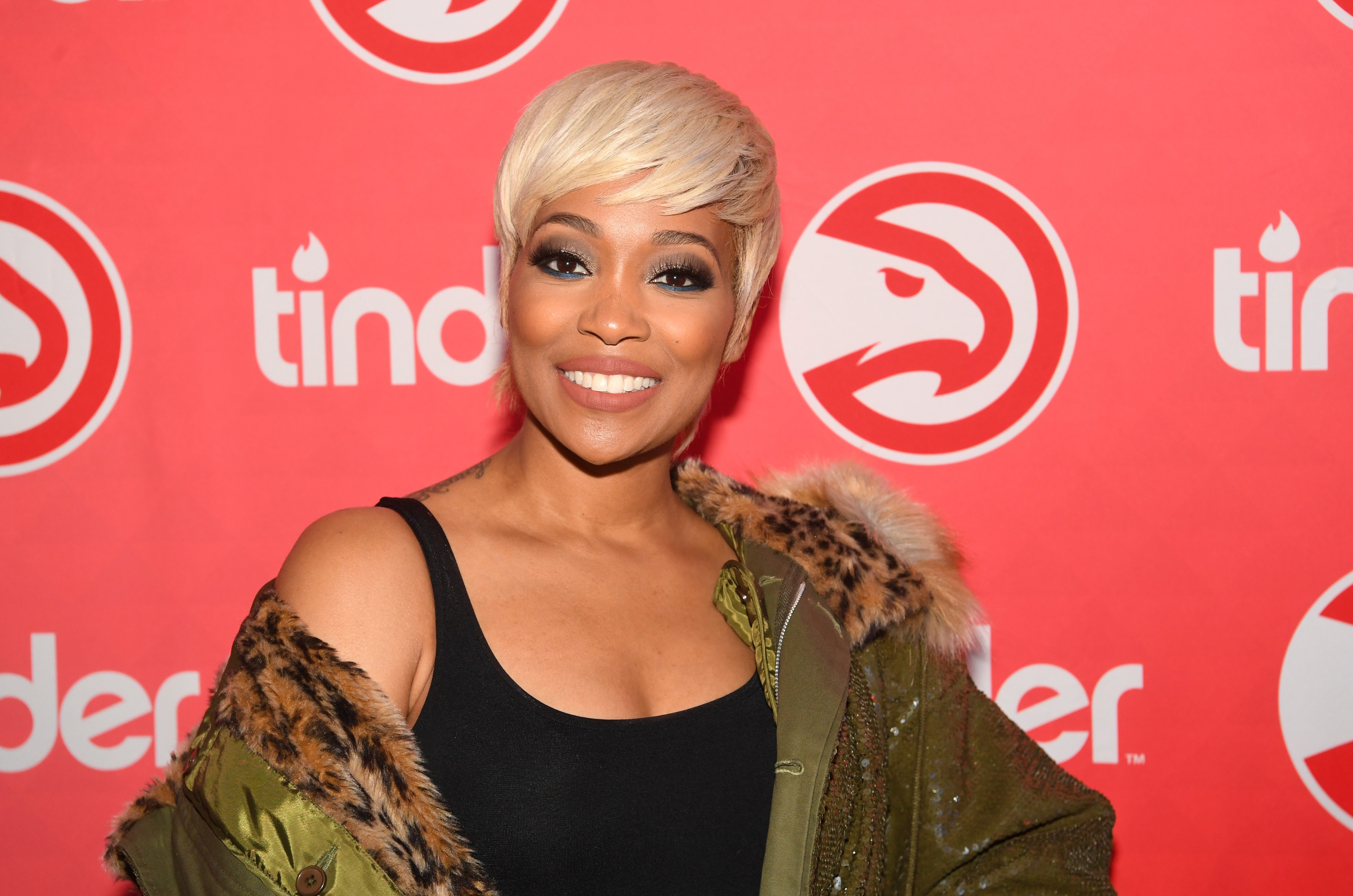 The family looked nothing short of radiant as their luminous, healthy-looking skin glistened in the sunlight. Laiyah and her family members posted in different parts of the park.
One of the snaps showed Monica hugging her baby girl. The star mom rocked a zebra-striped ensemble while Laiyah looked pretty in an all-pink sweatshirt and Gucci pants outfit that matched her pink Gucci cap. Laiyah's caption read:
"It's spring break, and we are having a ball!!!..."
More of their sweet family pics appeared on her page. Here, Laiyah showed off her mom and older brother, making rounds in the water park. Laiyah's older sibling Romelo rocked all-black wear as he flaunted his Gucci slides. 
Laiyah is one of three children born to the multiple award-winning vocalist. Professionally known as just Monica, she started her career as a little singer in church. 
Monica relayed that her kids got over the divorce issue because she kept the communication open. 
At the age of 10, she became the youngest member of the Charles Thompson and the Majestics choir. By the time she was twelve, she was already putting songs together for her debut album. 
She was famous in the '90s for her soulful voice fused into R&B and pop. She won one Grammy amid several other awards and nominations. A native of Atlanta, Georgia, she grew up with other stars like 2 Chainz. 
Monica was in the news earlier this year when she and fellow 90's music icon Brandy blessed fans with a Verzus battle. She is also a regular on "T.I & Tiny: Family Hustle," joining the show in 2019. 
The star once opened up about her breakup with ex-husband and NBA star Shannon Brown. The singer who shares one child with the Los Angeles Lakers star noted that her divorce had an impact on the children. 
She shares her older kids Rodney and Romelo with ex-lover Rodney Rocko Hill, while her daughter Laiyah is from her marriage to Brown. Monica relayed that her kids got over the divorce issue because she kept the communication open.