Monica Denise Looks Stunning Posing with Gorgeous Makeup in a Green Floral-Print Dress
American singer Monica Denise looked stunning in new pictures she shared on her Instagram page that showed her dazzling in a green floral-print dress. 
Singer Monica Denise gave her fans on Instagram a treat on Wednesday as she shared stunning snapshots of herself that showed her clad in a fashionable outfit. 
In the first snapshot, the 40-year-old posed leaning on a brown brick wall. She wore a green full-length floral dress that fit her perfectly and she looked gorgeous in it.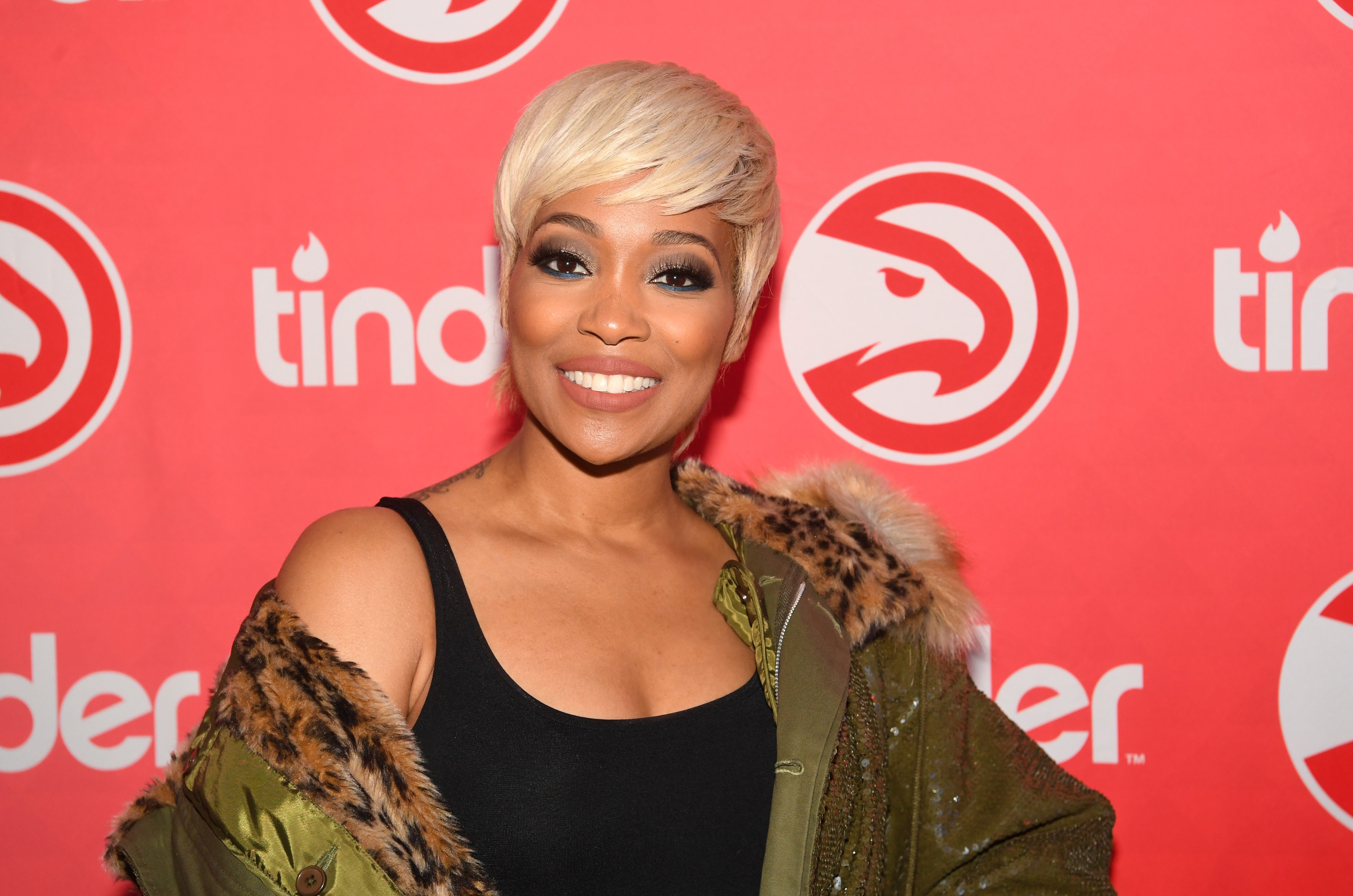 Monica painted her fingernails white. The beautiful flower tattoo on her right wrist was also visible as she posed with her eyes fixed on something in the background. 
In the second picture, she posed by stooping low, giving a cute but serious stare as she did. The singer wore pretty makeup and rocked long brown tresses. In the post's caption, she wrote:
"#MoMoment Your PEACE is more important than your POINT at times! To "Be still & know" means you have peace with what you know!"
Many of her fans loved her stylish look in the pictures and took time to compliment her with their likes and multiple emoji comments to the post. 
Monica also said during that interview that she would love for people to see her as a great singer.
Monica is a Grammy Award-winning artist and has been in the music industry for over 25 years. She is held in high regard in the industry and is known for her soulful singing style and lovely vocals. 
Though she has earned success with her music, the singer has also experienced some challenges in her lifetime. In the year 2000, she witnessed an ex-boyfriend of hers, Jarvis Weems, take his own life in front of her. 
Monica is also famous for her high profile relationships. Many people remember her for her relationships with Rocko and Shannon Brown. 
She also dated the rapper, C Murder, until he was arrested and jailed in 2003. C Murder remains behind bars but stays friends with his ex-lover. 
In 2009, Monica debuted her reality television show, "Monica: Still Standing," and told CNN that she wanted to show some form of strength with the show. 
During that interview, Monica also said that she would love for people to see her as a great singer, know her for who she really is, and love and respect her. 
The R&B singer is definitely loved by her fans and the music industry and was recently honored with the Lady of Soul Award at the 2020 Soul Train Awards. 
By receiving the award, Monica became the sixth person in Soul Train Awards history to do so. It shows how much she is revered as the award is the highest honor bestowed by the show for an artist's contribution to the music industry.