Monica Shares a Beautiful Picture with Her Three Children – Here's What She Had to Say to Them
Singer and businesswoman Monica, who has been active in the entertainment industry since 1993, shared photos with her three children just in time for New Year.
Monica, born in 1980, has had a beautiful voice since she was only a child. She started singing in church and, when she was only ten years old, she joined a gospel choir called Charles Thompson and the Majestics.
Although her debut album, "Miss Thang," was released when Monica was 15 years old, she actually started recording it at 12. She once admitted that she could not remember some of the lyrics.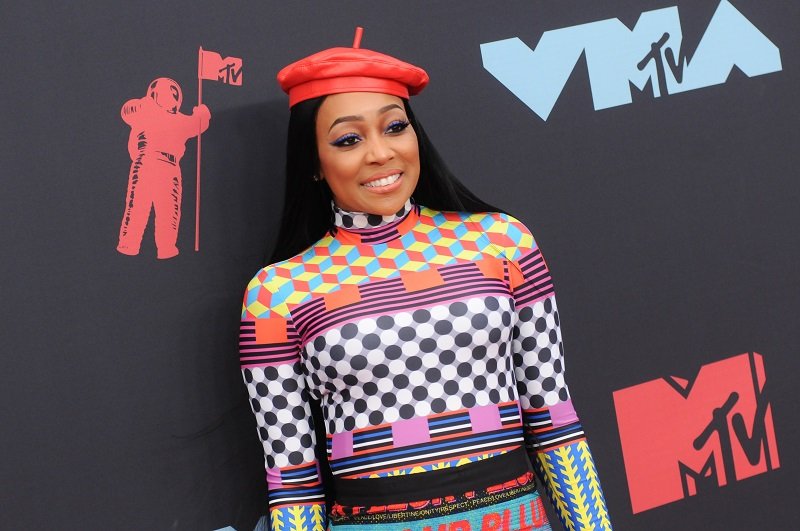 MONICA'S FAMILY PHOTO
On December 31, Monica treated her over 9.5 million Instagram followers with some family photos of her and her three look-alike children rocking stunning winter outfits.
The first image showed the "Like This and Like That" singer wearing a white ensemble consisting of boots, pants, a long-sleeved turtle-neck top, and snow goggles.
Her daughter, Laiyah, wore a very similar ensemble. The main difference was that the girl included some pink pieces of clothing, including her beanie hat, scarf, and jacket.
[Monica's son] asked her to "stop" their divorce.
Monica's sons, Rodney and Romelo, opted for black outfits that gave the first photo of the slideshow the perfect contrast. They were all looking at the camera with a serious facial expression.
The rest of the photos showed the family members posing in pairs in what appeared to be an enjoyable photoshoot. For the caption, the singer wrote:
"God Granted me the Gift of becoming your mother [Rodney, Romelo & Laiyah] ... ALL I do, is for YOU!!"
SHANNON BROWN AND MONICA'S DIVORCE
Monica's two sons were born when she was in a relationship with rapper and former real estate manager Rocko Hill. Sadly, their relationship didn't work, so she married former NBA player Shannon Brown, Laiyah's dad.
Unfortunately, the singer filed for divorce in March 2019, but Romelo, who was eleven years old at the time, was not a fan of her decision and even asked her to "stop" their divorce.
According to Monica, who won the Lady of Soul Award at the 2020 Soul Train Awards held on November 29, Romelo was genuinely interested to know as many things about divorce as possible and what it takes to stop it.
So, during a "real dope hour-long" conversation, Monica explained to her son everything he wanted to know. Despite Romelo's request, she and Shannon parted ways for good in October 2019.