Fantasia Flaunts Her Baby Bump Wearing a Tight Gold Dress In a Photo Shoot With Husband Kendall
Fantasia Barrino may be pregnant, but she is not ready to give up her charming style or look. See how she flaunts her baby bump wearing a tight golden dress in a graceful photoshoot with her husband.
"American Idol" alum and singer Fantasia Barrino is on the journey to becoming a mother for the third time! She kept the news of her pregnancy secret until late last year.
The singer joyfully announced via an Instagram post that she and Kendall Taylor, her business mogul husband, are set to have a baby girl.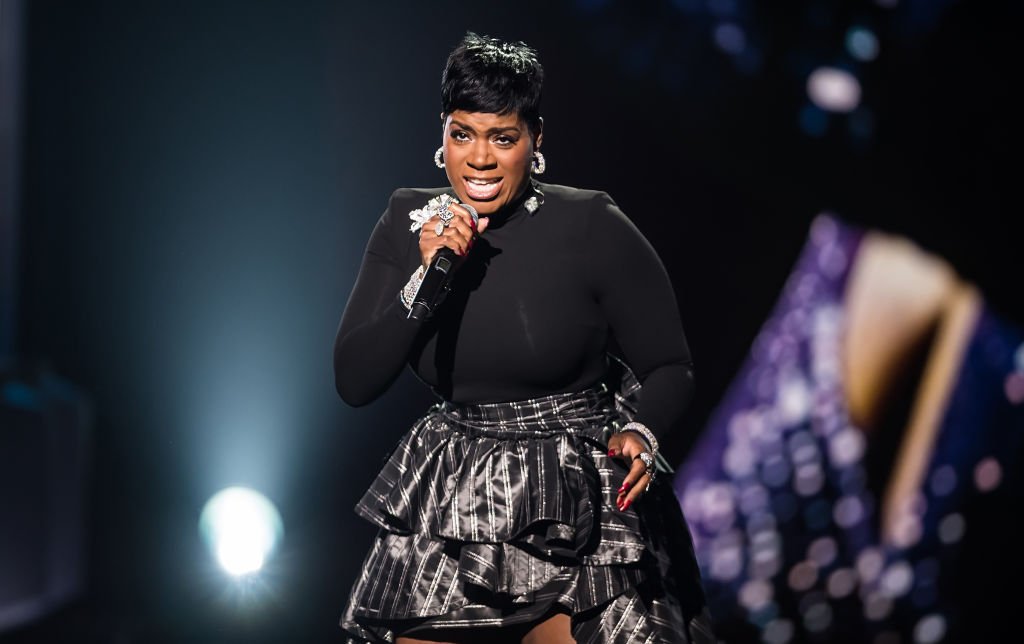 Barrino, who is already six months along, ensures to connect with her fans on her social media platforms by updating them with news of her and the soon-to-arrive baby.
Recently, the singer shared a lovely photo of herself and Taylor slaying during a photoshoot. Despite being heavily pregnant, she rocked a flowing gold dress with detached puffy sleeves.
She fashioned her signature pixie cut with a beautiful make-up appearance, standing next to her leading man who was dressed in a suit and seated on a couch.
Taylor and Barrino suffered a series of disappointments as they struggled to conceive for three years.
Undoubtedly, the twosome's appearances and poses were mindblowing, as they graced the covers of Mind-Blowing Magazine. Barrino adopted a heartwarming message in her caption.
She gushed on her husband, referring to him as "king/best friend" while imploring fans to grab a copy of the magazine. Barrino also showed her fans a few seconds of the behind-the-scenes moments.
This came a few hours after Taylor shared the clip detailing preparations for the amazing photoshoot that displayed the couple smiling and bonding with each other. He captioned it:
"@tasiasword Your love fills in the cracks I used to carry!"
Lovers of the couple would agree that these two have proven to have an enviable relationship and marriage. The power couple has shown support to each other in times of need. They got married in 2015 after a few weeks of their first meeting.
Taylor and Barrino suffered a series of disappointments as they struggled to conceive for three years. All through these times, the singer's husband comforted his wife and egged her on in faith.
Recently, the expectant mom was hospitalized due to contractions, and guess what? He was by her side, never flinching! Both mother and her unborn baby are back at home doing great at the moment.
Thankfully, Taylor is not the only one who shows support. The singer is blessed with a legion of fans and loved ones who reach out to her family via calls, texts, and even prayers.