Olympic Gymnast Mckayla Maroney Is Fresh-Faced In a White Bath Towel & Matching Headband on Instagram
Olympic Gymnast McKayla Maroney looked fresh-faced in a new video on her Instagram story, where she discussed a new part of her nighttime routine.
McKayla Maroney, a former Olympic Gymnast, looked fresh-faced and had flawless skin in a new video she shared on her Instagram story as she explained she was using a new product for her teeth. 
In the video, the athlete looked relaxed as she lounged in a bath towel and matching white headband and looked as if she had just stepped out of the shower.
Maroney shared that she was using a new product called Invisalign but felt it gave her a lisp. During the close-up video, she admitted that she was not happy with the Invisalign but was sure it would get better.
Recently Maroney had to deal with a health scare. In February, she went for a late-night trip to the E.R. after experiencing bad pain in her abdomen. It turned out to be kidney stones.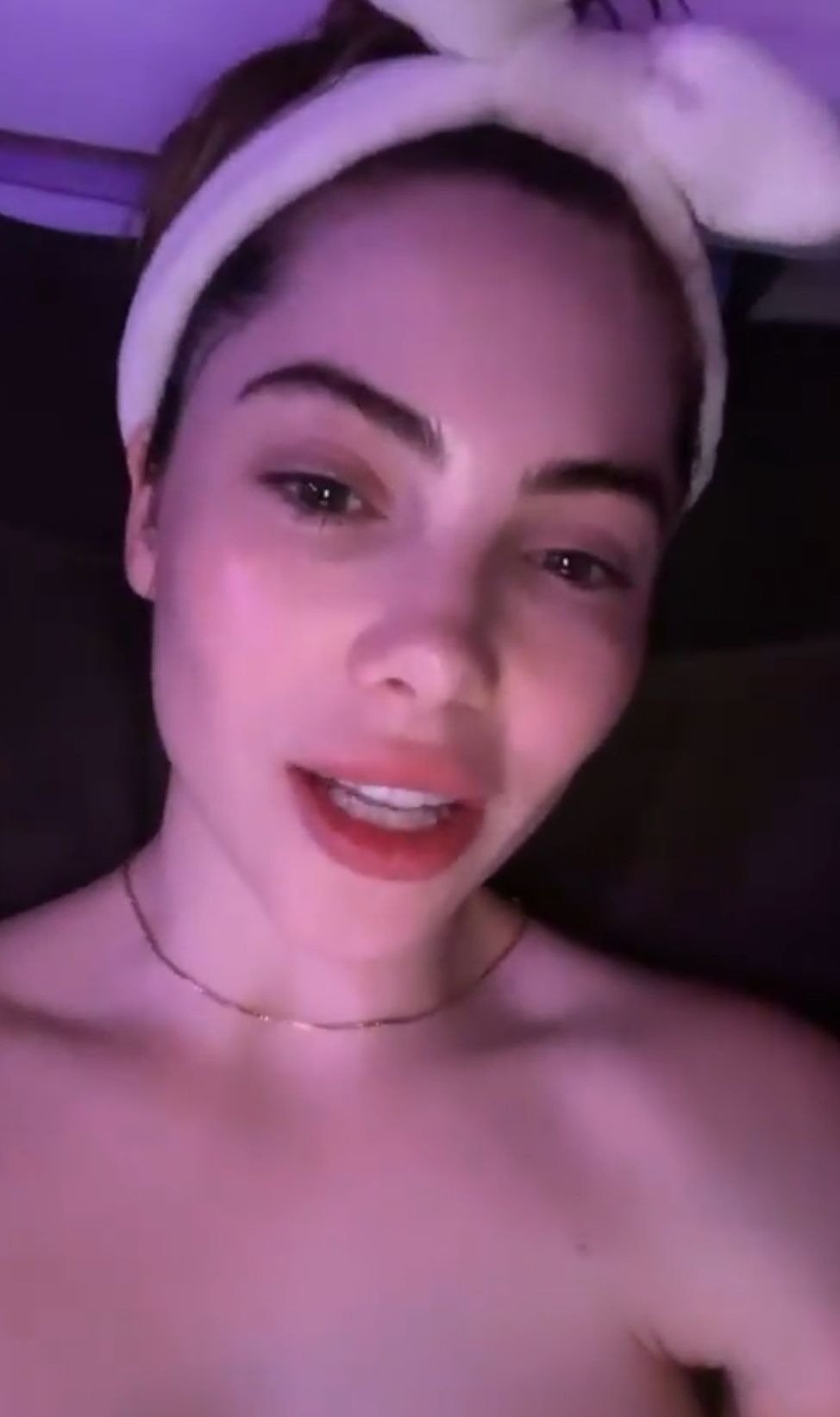 She had to undergo surgery to remove them. Luckily it looks like she had made a speedy recovery as she has been sharing gorgeous photos of herself out and about in pretty outfits. 
She also recently partnered with the car insurance giant GEICO. This past week she shared an advert for GEICO on her Instagram feed. In it, she does a handstand while wearing a gymnastic leotard. 
Maroney competed in the Olympics at the 2012 games, where she won a gold medal for team gymnastics. Many remember her as she became a meme when she won a silver medal in another category.
Before becoming an Olympic winner, Maroney wowed the gymnast's world as she was a double World Championships gold medalist at the age of 16. 
After the Olympics, she retired and gained a lot of popularity on social media. Her Instagram page boasts 1.3 million followers and is filled with beautiful selfies as she keeps her fans up to date with the happens in her life. 
Maroney's father, Mike Maroney, was a quarterback at Purdue University. Unfortunately, Maroney, her brother, Kav, sister, Tarynn, and her mother, Erin, mourned his passing in 2019. 
Mike passed away at 59, and the gymnast took to social media to honor him. On Twitter, she shared a photo of herself and her father and wrote that she would miss him forever. 
For Easter this year, she shared a beautiful selfie of herself wearing a low-cut yellow dress. She wrote that she had her phone off the whole weekend, so her message was late.