Robert Irwin Rides Trail Bike as the Wind Blows through His Hair in a Picturesque Image
Photographer and TV personality Robert Irwin, Steve Irwin's 17-year-old son, recently blew his fans and followers away with the coolest picture of him riding a special trail bike.
Steve Irwin's 17-year-old son, Robert Irwin, recently made his dad's fans nostalgic with an incredible photo of him riding a bike on a cliff. The late zookeeper's son posted the picture of himself on Instagram and captioned it:
"On top of the world."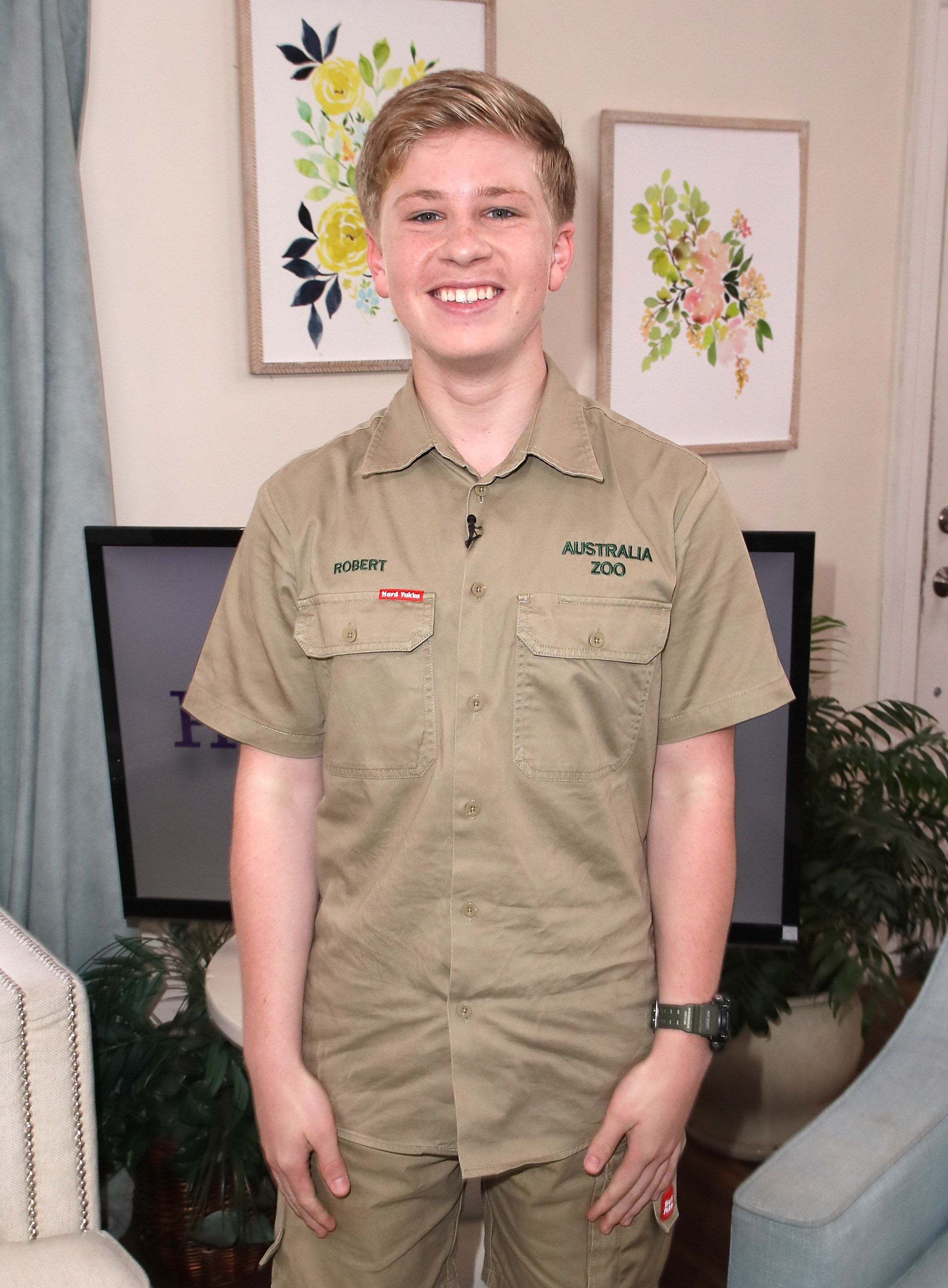 As depicted in his caption, the black and white shot was captured from below the cliff, capturing the beautiful darkening sky and the scenery, as well as gorgeous details like Robert's windswept hair.
Robert was appropriately dressed for his biking adventure in a pair of casual shorts coupled with a loose-fitting patterned shirt. The bike-riding charmer completed his look with a pair of running shoes while the wind blew through his hair, making the image a wonderful sight.
Robert's bike, which now frequently features on his social media, is the same gorgeous motorbike that his father, Steve, had many years ago. The red and white beauty undoubtedly reminds not just Robert, but his father's fans of the late legend.
Many of Robert's followers hurried to the comments, unable to hold back their awe at the unbelievably cool shot. Nostalgia rose in many as they praised Robert for being a stellar representation of his late dad.
The is not the first time that Robert has paid homage to his deceased dad by using one of his old possessions. 
Robert's social media followers are used to him and the rest of his family honoring his late dad in almost everything they do. The red and white motorbike is one of the teenager's most recent ways of giving a loving nod to his father.
In mid-February, he revealed that the trail bike had been sitting in their shed for years until he brought it out for a revamp. The tearjerking post included a throwback snap of Steve riding the bike with Robert as a toddler and a caption that read:
"I have so many memories of Dad's old motorbike - hanging on to the front with Bindi as we'd ride around the zoo with Dad."
While the first picture was a look into the past, the second gave fans a clear look at how well Robert fixed up the bike. The picture showed Him sitting on the bike, giving a thumbs up with a big smile on his face.
His followers were deeply touched by the sweet post. This is not the first time that Robert has paid homage to his deceased dad by using one of his old possessions.
On March 25, his sister, Bindi, welcomed her first child, Grace, and Robert found a sentimental way to involve their beloved dad in the special day.
He made his first solo drive to the hospital where little Grace was born and did so in grand style. He took his dad's old car so that even though Steve was not there to meet his granddaughter physically, he would still be there somehow in spirit.
Robert, who prides himself as a photographer, continues to make his dad's legacy lives on in every way possible. In February, he won the Wildlife Photographer of The Year People's Choice Award for a breathtaking photo of a devastating bushfire in Australia.
The young photographer is not the only one keeping his father's name alive. On February 22, 2020, Steve would have turned 58 years old. Bindi took to Instagram with the most heartfelt tribute to her late dad. 
Steve passed away on September 4, 2006. He was a man loved by many, and he would be deeply proud to see how well his children have done for themselves.