Ayesha Curry Stuns in a Top & Trendy Jeans On a Date with Her Husband — See the Romantic Photo
Ayesha Curry and her hubby claim that one of their secrets to a successful marriage is to put themselves first. Judging by their social media presence, taking date pictures galore, they certainly walk the talk. 
Actress Ayesha Curry recently took to Instagram to share a romantic photo. The picture was of her and her husband Stephen Curry on their "forever date" where the famous actress stunned in a top and trendy jeans.
Looking deeply into each other's eyes, it is crystal clear that these two are still intensely besotted with each other. Stephen or "Steph" held his hand around her waist in another adorable gesture of their love.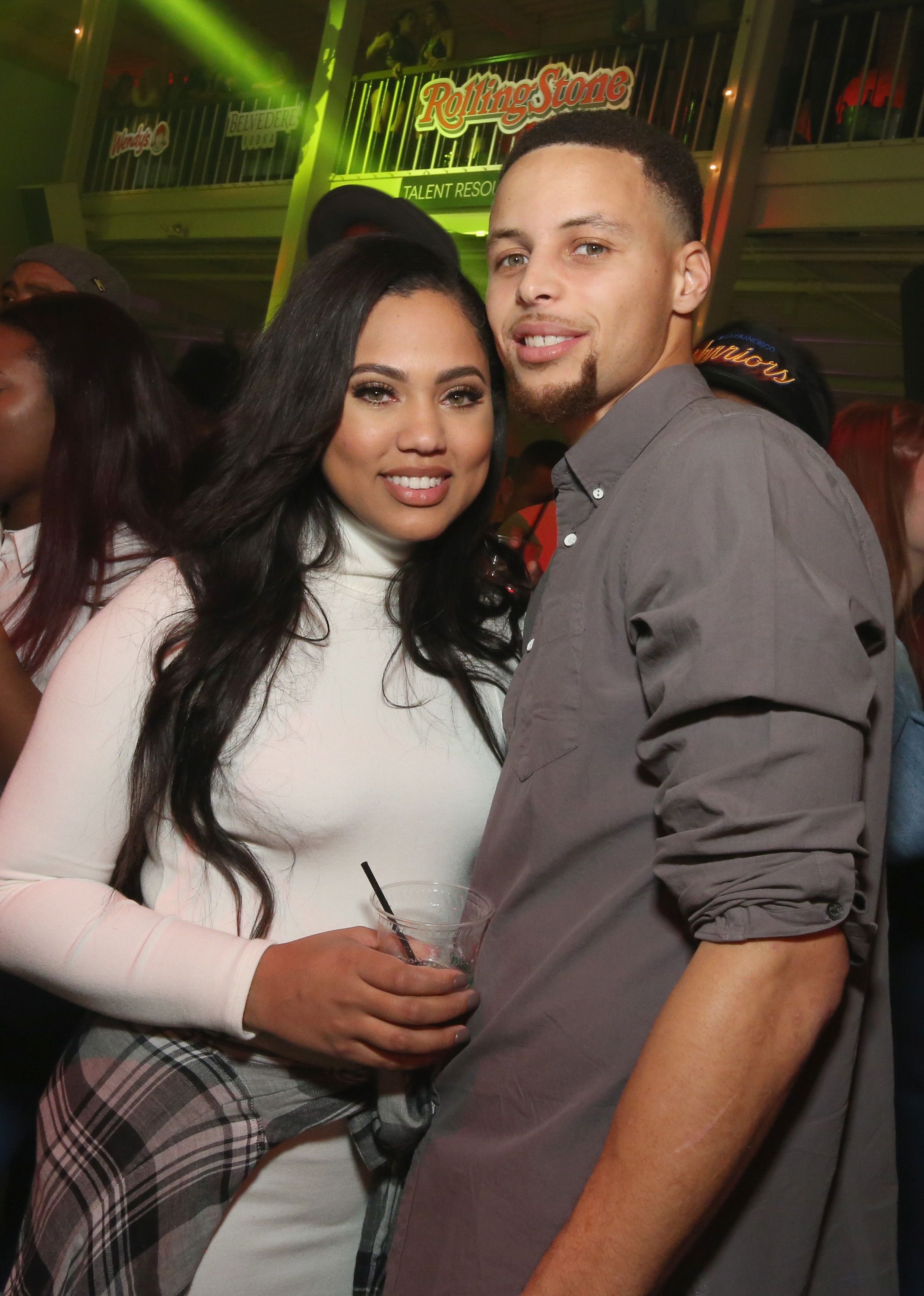 MY FOREVER DATE
The couple both wore light blue jeans, Ayesha's looking tight at the waist while baggy all the way down, giving the impression of a casual yet glam look. Taking to the caption, the actress wrote: 
"Still smitten 🖤... My forever date."
Ayesha also donned a brown spotted and elegant leopard print strap shit which matched with her brown high heel boots and purse. This all complemented her gorgeous black hair, which fell into a unique and sleek bun. 
SENSITIVE SIDE
Stephen's beanie shirt and jacket all matched up, sporting a navy green color. He also wore trendy white shoes and an edgy feminine necklace, bringing out his sensitive side. 
A lot of women tend to give him attention which sometimes makes Ayesha uncomfortable.
The comment section went wild with remarks about how cute the couple is and how good they both looked in terms of their looks and their fashion. The post received a total of just over 280,000 likes overall. 
FUN IN THE SUN
Steph and Ayesha spend a lot of quality time together, going on special dates. Not so long ago, they also shared a post with a few pictures of themselves enjoying the sea and each other's company at the beach.
They pulled all the stops out, having a romantic picnic on the sandy seaside. They both looked adorable in the pictures, mostly filled with selfies and them playing together while having fun in the sun.
LOVE'S SECRETS
These two lovebirds are childhood sweethearts and have been married for almost ten years, with their next anniversary coming up this July. Speaking on how they keep their relationship healthy and the love alive, Ayesha said: 
 "Putting ourselves first, and making sure that we make time for date nights and for each other. That's been very important, as hard as it is."
Talking about relationships, this couple is on a journey to host an HBO Max Game Show which brings in famous couples. The show will allow these well-known couples to reveal some interesting things about their relationships. 
Although these two seem to have a perfect marriage, like any couple out there, there are always some issues. In the past, Ayesha has confessed to some insecurities that she holds within their partnership.
Due to Steph being a famous basketball player, many women tend to give him attention which sometimes makes Ayesha uncomfortable.  Although she received public backlash for admitting this, her husband commended her on her authenticity.