Us Weekly: Prince Harry Does Not Want to Be Pushed Around by His Brother Prince William
An inside source close to Prince Harry and Prince William has recently revealed Harry's reservations about a brotherly reunion, claiming that he does not want to be bossed around. 
Having siblings at opposite ends is not a strange sight in many families. For royal brothers Prince Harry and his older brother, Prince William, theirs is a relationship that has grown distant over the years.
In a recent Us Weekly Issue, a source exclusively shared inside details on the brothers' communication, especially after Harry and his wife, Duchess Meghan Markle, had their explosive tell-all interview with Oprah.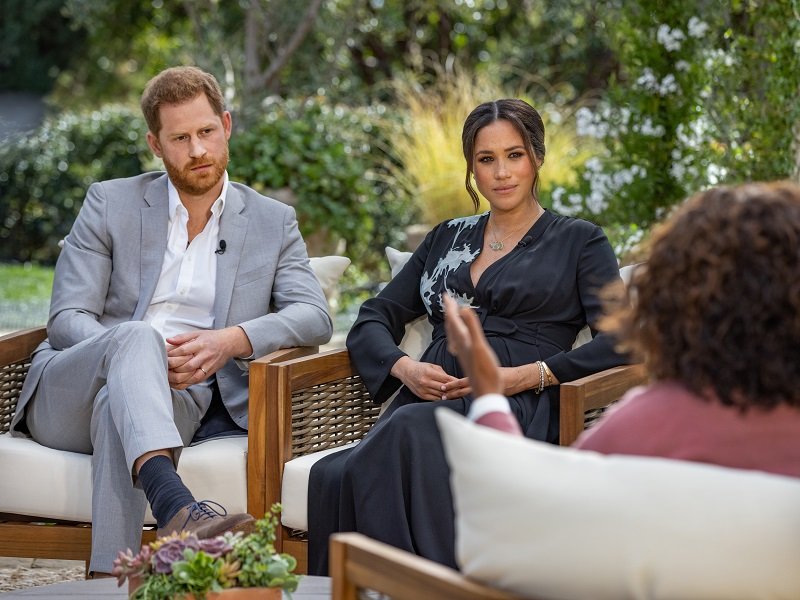 According to the source, Harry and William did speak after the interview, but interestingly, it was not about the apparent elephant in the room. They reportedly only briefly discussed their late mother, Princess Diana's upcoming tribute.
The brothers are set to install a statue of their late mother, and Harry is expected to return to London for the event. The source, however, revealed that Harry is not keen on his return to his country. They explained:
"Harry is refusing to meet up with William and won't be bossed around by his brother. His stubbornness is making a bad situation worse."
The statue of the late beloved princess was initially commissioned back in 2017 to celebrate the twentieth anniversary of her passing and to commemorate her positive impact in the United Kingdom and across the world. 
Should the brothers reunite for the unveiling, all eyes would be on them, with critics scrutinizing their every move and analyzing the atmosphere surrounding them. 
According to the source, William thinks that his younger brother has allowed the fame to overtake him
Initially, the plan for the memorial was to have the two sons of the late princess stand shoulder to shoulder. However, the tension between the brothers has undoubtedly complicated things.
Their already-strained relationship became even tenser following Harry and Markle's explosive interview. The Duke and Duchess have since stepped down from their royal duties and relocated to the United States. A source told Us Weekly:
"William feels that Harry has gotten too big for his boots since moving to California — that success and Hollywood have gone to his head."
According to the source, William thinks that his younger brother has allowed the fame to overtake him and has chosen it over his family. 
During his interview with Oprah, Harry stated that he loves his brother very much, and they have been through a lot together. He then added that they both chose different paths in life, which led to the vacuum in their relationship.
He also said that they are in a place where they are simply giving each other some space, and he hopes that time will heal everything eventually.
This tension between the two brothers was described as the hardest thing they have had to go through since their mother died. The world continues to watch as both brothers live their lives apart.