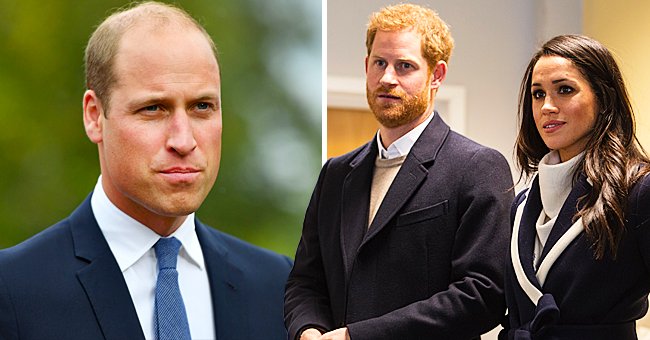 Getty Images
Us Weekly: Prince Harry & Prince William Will Never Have the Same Tight Bond They Shared Before
In recent times, Prince Harry and Prince William's relationship seemed tense. Following the former's recent tell-all interview with Oprah Winfrey, a royal expert believes they will never be as close as they were before.
Royal expert Angela Levin recently spoke to US Weekly and said Prince Harry's relationship with his older brother, Prince William, will never be as close as before. She said:
"I don't think they could ever have the same closeness that they had before."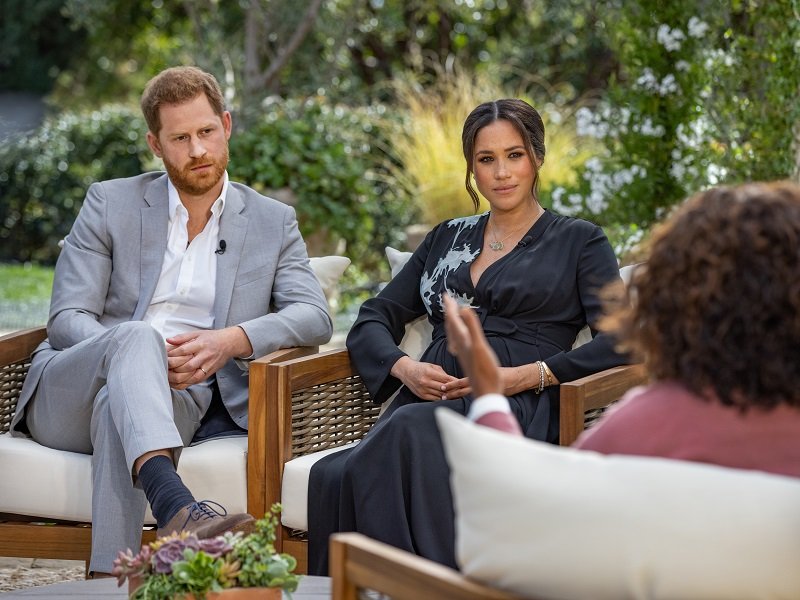 Prince Harry and Meghan Markle during their interview with Oprah Winfrey aired on March 7, 2021 | Photo: Getty Images
Levin revealed that Harry told her that William was the only person he could really trust and say anything to because they both experienced the loss of Princess Diana.
She added:
"They have a lot in common, although they're very different personalities. But I think it's gone too far."
However, Levin, who spoke to Harry extensively for her 2018 book "Harry: A Biography of a Prince," said that even though the brothers' current situation is unpleasant, their relationship may get better when Harry returns to the U.K. in the summer.
Harry will travel to his home country in the summer to unveil a statue in honor of their late mother. This may serve as a relief to some, but the word is that the brothers' relationship has suffered yet another setback.
William has become fiercely protective of Kate in the wake of Harry and Meghan's interview.
On Wednesday, a source told ET that William was deeply distressed with his younger brother and his wife, Meghan Markle's decision to share private family conversations after Gayle King revealed she spoke with Harry and Meghan.
King's revelations came following Harry and Meghan's explosive tell-all interview with Oprah Winfrey. She said Harry told her he spoke with William and his father, Prince Charles.
Harry and Meghan said the conversations were not productive but are glad they have at least started speaking. The couple also hoped the discussions with the royal family would lead to the start of a healing process.
Several sources have also revealed details of Prince William's reaction to Harry and Meghan Markle's revelations in their interview with Oprah Winfrey.
An insider told US Weekly that William fumed over Harry's statement that he (William) is trapped in the royal family, adding that though the former is bound by his duty, he does not feel trapped.
A source also revealed that William and Kate were shocked by Harry and Meghan's revelations in the interview with Winfrey, especially with the latter's suicidal thoughts and their quotes on a royal family member mentioning baby Archie's skin color.
Meanwhile, another source told People that William has become fiercely protective of Kate in the wake of Harry and Meghan's interview, especially as Meghan named Kate in a negative light.
Outsiders will continue to observe how things play out in the royal family in the coming days and wait to see if Harry and William's relationship becomes as close as it was in the past.
Please fill in your e-mail so we can share with you our top stories!