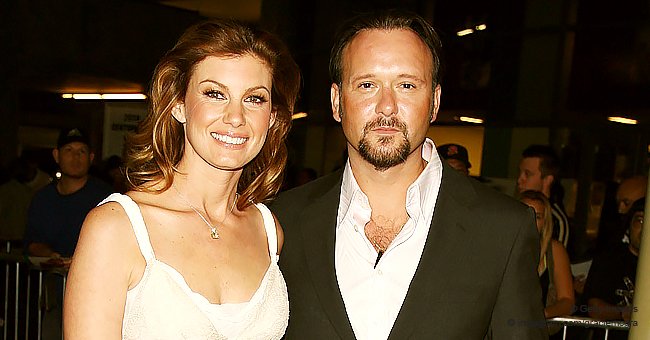 Getty Images
Tim McGraw's Daughter Gracie, 23, Looks Beautiful Rocking Stylish Framed Glasses & Denim Shirt
Tim Mcgraw's 23-year-old daughter Gracie took to social media and shared a picture of stylish framed glasses she spotted, and it titled her intense look.
Gracie Mcgraw, Faith Hill and Tim McGraw's daughter, already has what it takes to leave fans captivated by her social media posts. The 23-year-old commands over 35 thousand followers on Instagram.
Recently, Gracie shared a lovely picture of her wearing a gentle smile despite tagging it an "intense stare." The 23-year-old looked adorable, rocking a denim blue buttoned-down shirt and black-framed glasses while posing in front of a house and trees.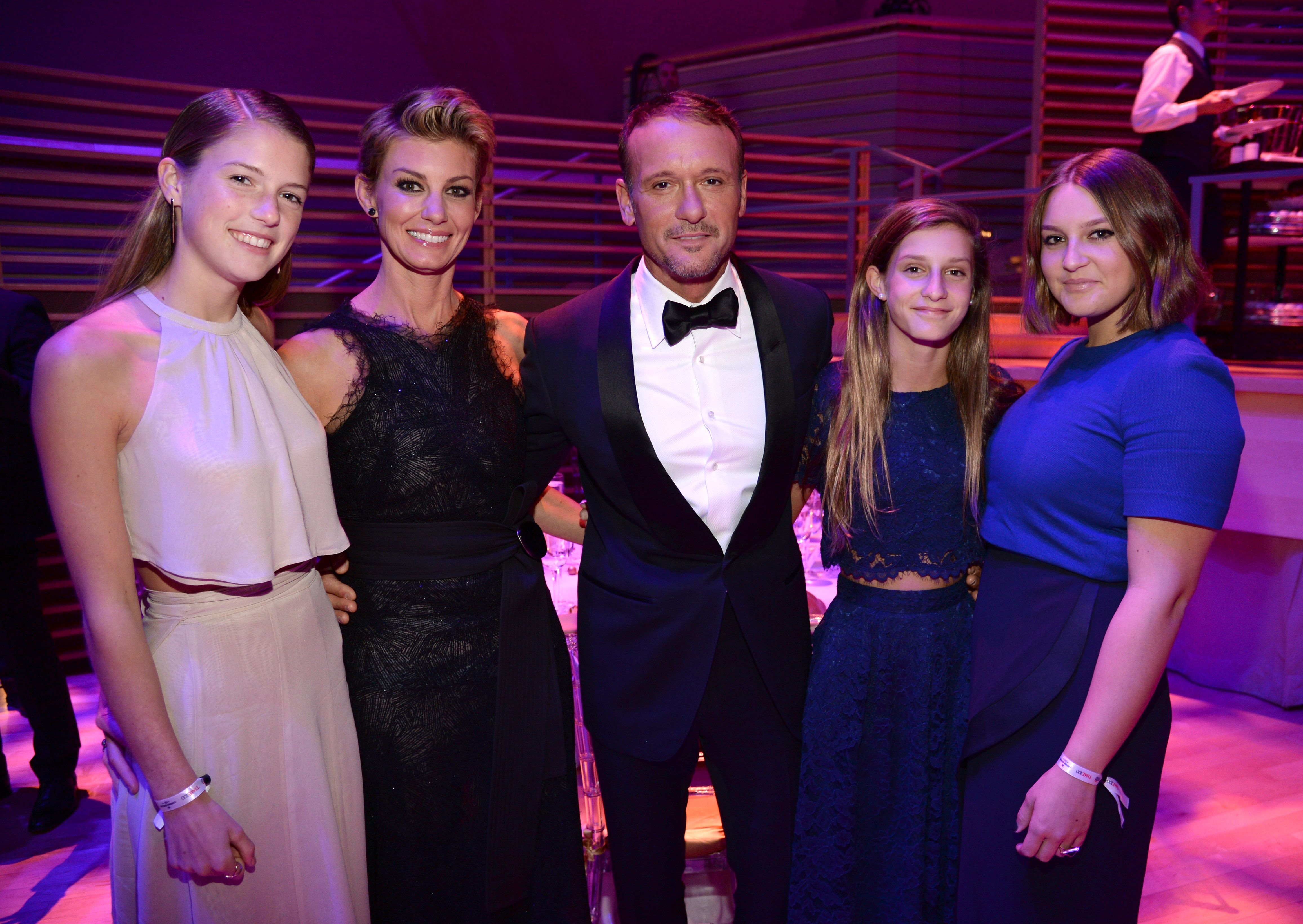 Gracie McGraw, Faith Hill, Tim McGraw, Audrey, and Maggie McGraw at TIME 100 Gala, TIME's 100 Most Influential People In The World at Jazz on April 21, 2015, in New York City | Photo: Getty Images
To add spice to her look, Gracie wore big silver hoop earrings alongside a blue and green clip on her hair. Shortly after sharing the photo, it became the subject of compliments from her fans.
One of her followers called her a natural beauty while another sweetly called her stunning. A third fan noted that she admired the 23-year-old for her confidence in flaunting her beauty.
Gracie is never too shy about her physical appearance. She once fired back at a critic who reported pictures of her in lingerie. The photos were said to have been removed by Instagram, and she went after the fan.
In a message she addressed to the fan who had reported her, Gracie noted that her picture was not a sexual message but only portrayed her confidence in her body.
Just like her famous mom and dad, Gracie is already attracting the crowd to her talent.
Over the years, Gracie has opened up on her struggles with accepting her body. The singer uses her self battle to inspire and motivate her fans to stay positive about their body.
In a post she shared on social media, Gracie explained that she wished she had a different body and constantly disliked hers growing up. She revealed that her lack of confidence led her to wear baggy clothes to hide her body.
The 23-year-old remarked that people would bash her for putting on weight and tag her unhealthy. Following her growth, the singer revealed that she has come to love herself.
Gracie, whose parents are award-winning singers, grew up knowing she wanted to follow in the steps of her parents. Just like her famous mom and dad, Gracie is already attracting the crowd to her talent.
Tim described watching his girls grow up as a beautiful and sad experience. The 53-year-old remarked that time seems to have gone too fast as his little girls are now grown-ups with futures of their own.
Please fill in your e-mail so we can share with you our top stories!