LPBW Star Amy Roloff Can't Stop Gushing Over Fiancé Chris Marek Ahead of Their Upcoming Wedding
"Little People Big World" star Amy Roloff wrote a sweet message about her fiancé, Chris Marek, in a new Instagram post she shared over the weekend. 
On Friday, April 9, 2021, Amy Roloff took to Instagram to gush over her fiancé, Chris Marek. She shared a gorgeous selfie of herself and her man, alongside a loving message about their future marriage. 
In the caption, Roloff revealed that their wedding day is four and a half months away. So fans can expect that the couple will be swapping vowels in the fall, somewhere between August and September.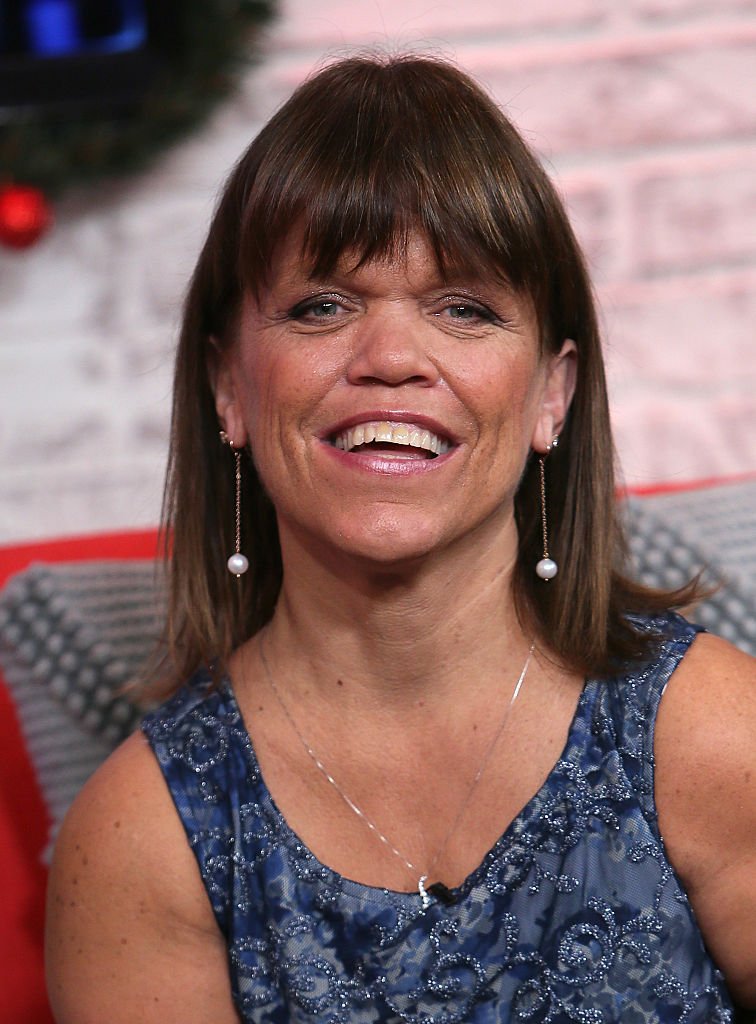 Roloff admitted that she never thought she would marry for a second time. However, she feels that this time is different in many good ways. She explained that it was the couple's differences and sameness that makes them so strong.
Their differences and togetherness are what encourages them to support and serve one another. It also makes them give their best and appreciate each other's individuality. Roloff could not help but share her excitement for their wedding:
"I'm very much looking forward to marrying this man. I'm thankful, grateful, faithful and full of love."
Many of the reality TV star's fans commented on her post to send well wishes. Many wrote that they were very happy for Roloff and this next chapter in their lives, while others remarked that they were a beautiful couple.
Fans have seen Roloff and Marek's relationship blossom on the show. Luckily the nuptials will be filmed for "Little People Big World." However, unlike other Roloff weddings, she will not get married on the farm. 
Many of Roloff and her family's fans were suspicious of Marek and his intentions at the beginning of their relationship.
The couple started dating after Roloff's divorce from Matt Roloff was finalized in 2016, after 27 years together. Marek proposed in September 2019. At the time, the newly engaged couple shared their excitement with People. 
Marek poped the question a day after Roloff's birthday at a restaurant they had been going to since their first anniversary. Roloff expressed her excitement to the outlet and said:
"I never in a million years thought I'd be getting married again, but I also hoped for it! Now that it's happening, I couldn't be happier or more excited."
Marek had admitted that he was nervous before asking Roloff to be his wife. He had been sure to pick a ring that Roloff would love and so chose a heart-shaped diamond. 
Roloff met the real estate agent at a pool party in 2016. He then invited her for a motorcycle ride. The two clearly hit it off as fans await to see their wedding later this year. 
Unfortunately, it has not always been smooth sailing. Many of Roloff and her family's fans were suspicious of Marek and his intentions at the beginning of their relationship. However, she has reassured fans with her social media posts. 
Over their relationship, Roloff has shared sweet photos and messages with Marek. For Valentine's Day this year,  Roloff wrote it would be their last time celebrating the day as non-married people.