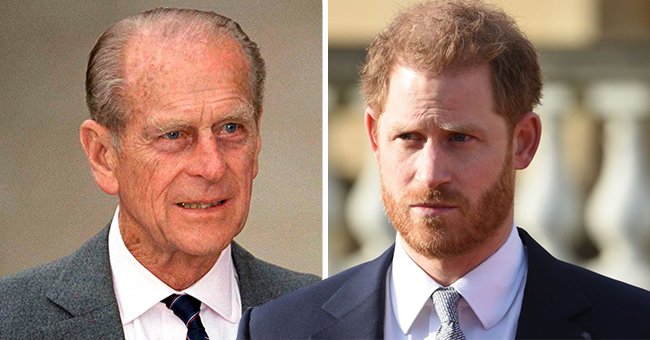 Getty Images
Prince Harry Returns to the UK for First Time in over a Year to Attend Prince Philip's Funeral
Prince Harry is back on home soil, but the Duke of Sussex, unfortunately, returned under heartbreaking circumstances to mourn the loss of Prince Philip.
After spending more than a year away from his home country, Prince Harry has touched down in England. Sadly the Duke of Sussex's arrival in England is met with grief as he returned to attend Prince Philip's funeral.
According to a statement released by Buckingham Palace, Prince Harry's 99-year-old grandfather passed away on April 9, 2021. This resulted in the young royal boarding the next flight out of the USA to be with his family at this time.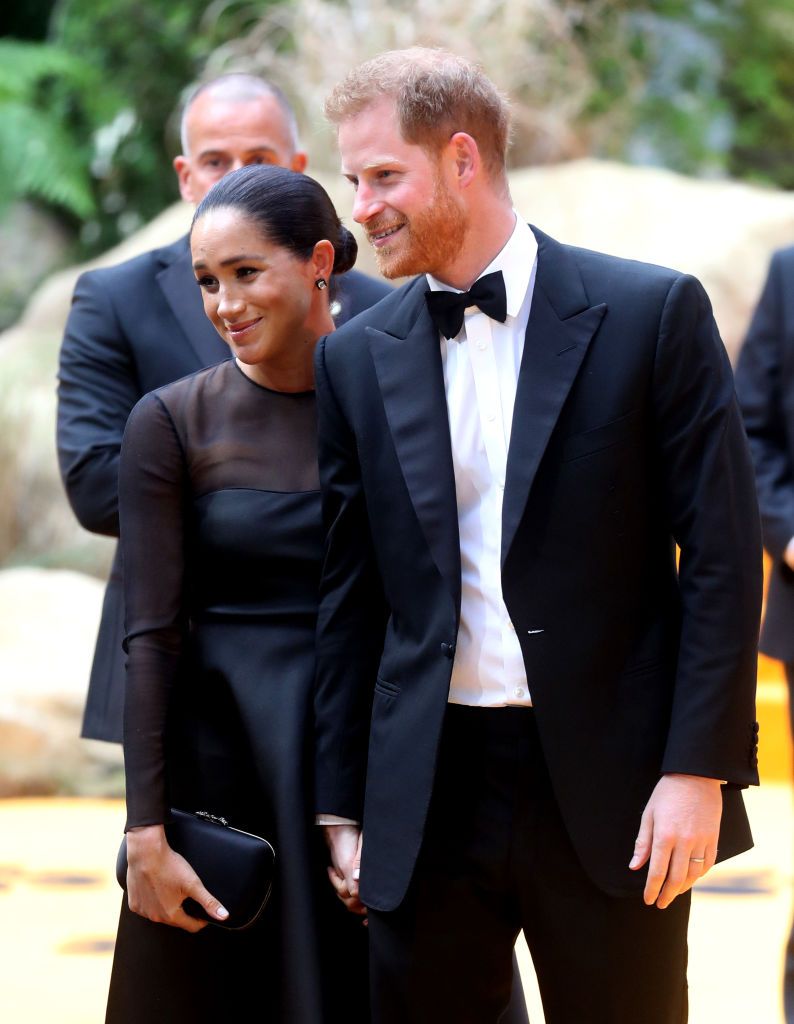 Prince Harry and Meghan Markle at "The Lion King" European Premiere at Leicester Square on July 14, 2019. | Getty Images
TOUCH DOWN IN ENGLAND
Prince Harry made it back to the U.K. safely when he landed on Sunday in time to attend Prince Philip's funeral. The Duke of Edinburgh's funeral is scheduled to take place at St George's Chapel at Windsor Castle on Saturday, April 17 at 3 p.m.
Unfortunately, Meghan Markle was unable to make the journey alongside her husband. The Duchess of Sussex is pregnant with the couple's second child and did not receive medical clearance to travel back to England.
SINCE MARCH 2020
The Duke and Duchess of Sussex haven't had their feet on British ground since March 2020. The royal couple closed off their chapter as working senior members of the royal family last year and moved to Montecito, California.
The biggest worry lies with Queen Elizabeth, who has to cope with the loss of her husband of 73 years.
With travel restrictions due to the COVID-19 pandemic and the family strife that occurred after Prince Harry and Markle left the royal family, the Sussex's were unable to return to their royal home in the U.K.
REDUCED ACCESS
While Prince Harry and the other members of the royal family will attend Prince Philip's funeral, the access will be very restricted to keep with the COVID-19 regulations that have been put in place.
A Buckingham Palace spokesperson revealed that the Duke of Edinburgh's funeral would take place at a "much reduced in scale with no public access." The ceremony will be broadcasted to allow the British people to be part of the funeral.
WORRY ABOUT THE QUEEN
With the royal family gathering to officially say goodbye to their patriarch, the biggest worry lies with Queen Elizabeth, who has to cope with the loss of her husband of 73 years.
Prince Andrew, one of Queen Elizabeth and Prince Philip's sons, has shared that his mother has to deal with the gaping hole that used to be filled by her supportive husband but that loving family members surround her at this time.
The Queen's youngest son, Prince Edward, has also expressed his sadness and shock over his father's death, saying that one can never be prepared for the loss of a beloved parent.
The Earl of Wessex was sure to emphasize how grateful the royal family is for the British public's show of support and love throughout this time of mourning as they continually receive heartfelt messages and condolences.
Please fill in your e-mail so we can share with you our top stories!