Joan Collins Shares Touching Throwback Photo with Ex-husband and Their Toddler Kids
Actress Joan Collins shared a throwback photo of two of her children as toddlers with their father on her Instagram this weekend. 
Joan Collins posted the most adorable throwback photo of her two children, Tara and Alexander, as toddlers with their father, Antony Newley, in a new photo on Instagram. 
The black and white photo showed a bundled-up family ready for a ski holiday, as Collins hashtagged apres ski, which usually refers to social activities after skiing.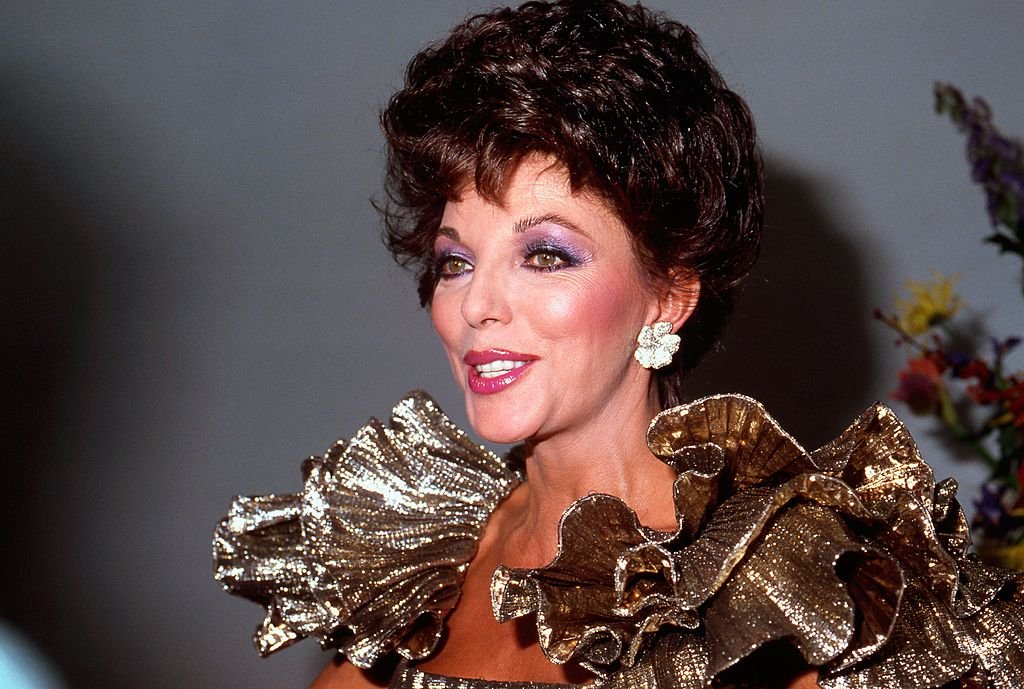 Collins' two children look adorable in their ski clothing. Eldest daughter Tara is wearing a textured striped zip-up hooded jersey and adorable mittens while she stands next to her dad. 
Collins is holding her middle child in the photo, son Alexander. He is wearing a beanie in a similar fabric to his older sister. Alongside the lovely family photo Collins wrote:
"It's #throwbackthursday in #stmoritz with my #twoundertwo year olds #apresski with #daddy."
Of course, the two toddlers look a lot different now. Tara, who was born in October 1963, is now 57. She studied at Boston University and became a writer. She also appeared in the show "Angela and Friends."
Her brother was born in 1965 and is 55 years old. Alexander goes by the name Sacha. He was married to actress Angela Tassoni. However, he got engaged to Sheela Raman in 2019. 
She had now been happily married to Percy Gibson since 2002.
Alexander has one child, Ava Grace Newley. In February, Collins shared a side by side of herself and her 16-year-old granddaughter and remarked out similar they looked. 
The photo of herself was from the movie "Land of the Pharaohs," which she appeared in 1955. Fans took to the comment section to pay compliments to both women. Collins captioned the photo:
"My beautiful #granddaughter Ava Grace Newley at 16 looking a lot like me at 20  #lookalikes  #appledoesntfallfarfromthetree."
Collins has two other grandchildren. Her daughter Tara had two children, Weston Skeates and Miel Celeste. Alexander and Tara's dad was Collins's second husband.
After their relationship ended, she married Ron Kass. Collins had her third child, Katyana Kennedy Kass, with Kass in 1972. Katyana pursued acting and appeared in "The Optimists of Nine Elms."
After her relationship ended with Kass, she married Peter Holm. She had now been happily married to Percy Gibson since 2002. The couple met when she was in her 60s, and he was in his 30s. 
Despite their large age gap, Collins revealed that it had never posed a problem as Gibson did not want kids and loves Collin's children and grandchildren. After 11 years together, he still makes her heart skip a beat.