Catherine Zeta-Jones Hangs Out with Handsome Co-star on Film Set In a Throwback Snap
Years ago, actress Catherine Zeta-Jones appeared in the comedy series "The Darling Buds of May." She recently shared a throwback picture from those days and made her fans smile.
Actress Catherine Zeta-Jones recently took a trip down memory lane with a throwback photo from her days as an actress in the '90s comedy-drama series, "The Darling Buds of May." She then captioned:
"TBT! Me on a Vespa, with a cute 1950's outfit. Oh, and a handsome co-star. Perfick!"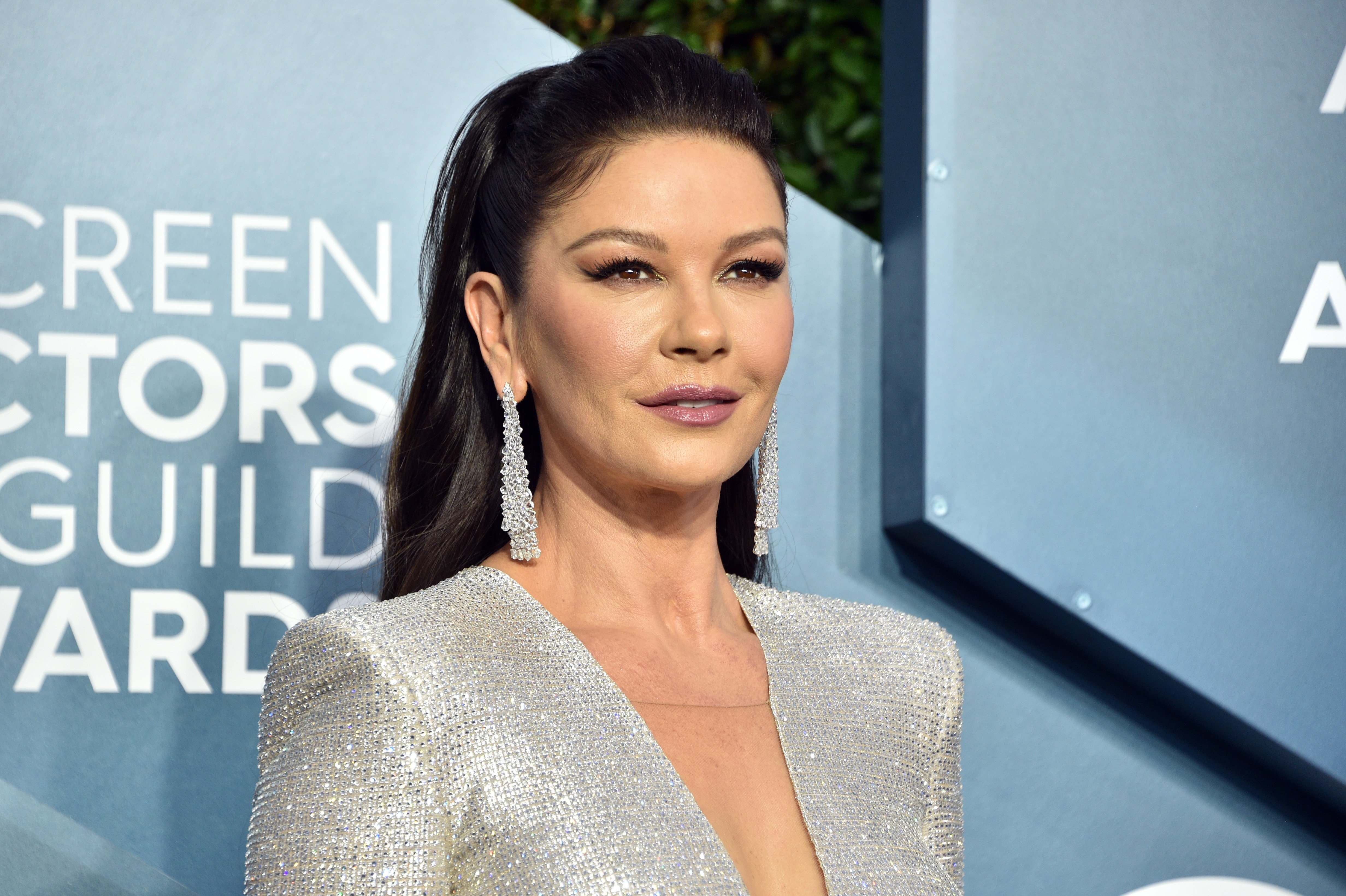 The beautiful picture had Zeta-Jones' fans swooning in nostalgia as it reminded them of the show from way back when it featured the stunning Zeta-Jones and her handsome co-star, Steven Brand.
The younger version of the actress was beautifully dressed in a gorgeous 1950s outfit — a beautiful multicolored patterned dress one underneath a stylish white classic cardigan sweater.
In her hand, she held a matching white purse that also matched her classy white shoes. Decorating Zeta-Jones' head was a multicolored headscarf wound around her hair, with large white earrings peeking through her dark locks.
In front of her was her Scottish co-star Steven Brand as they both sat on an exquisite Vespa motor scooter. The comments were filled with fans who remembered them from the series and missed it dearly.
The actress once opened up about one of her most appalling wardrobe malfunction experiences
Among the nearly four million followers Zeta-Jones has on Instagram, many of them would agree that the actress is simply the queen of throwbacks. She often treats them with the most amusing and sweet glimpses of times past in several posts on her page.
Recently, she took her fans by storm again with the most heartwarming photo of her and her husband, Michael Douglas, from many years ago. Captioning the cute couple selfie, the actress wrote:
"When there was more hair on Michael's face than on my head. 😂"
Zeta-Jones' hilarious caption was inspired by her husband's impressive beard. Although the picture was obviously from many years ago, fans could see that the actress has barely aged a day, and now, she looks just as gorgeous as she did then.
The 51-year-old and her darling husband have been married for more than two decades and to date they continue to inspire many as the beautiful couple that they are.
This February, the husband, and wife looked extraordinarily glamorous as they attended the Golden Globes side by side. Zeta-Jones looked breathtaking in a classy black Dolce & Gabbana off-shoulder dress with a very high thigh slit.
Douglas matched his ravishing wife in a perfectly-tailored black two-piece suit with a black shirt and black long tie. The actress once opened up about one of her most appalling wardrobe malfunction experiences while attending the Golden Globes years ago. 
She told People that her fabulous dress unexpectedly lost its zipper as she was getting into the car on her way to the awards show. Thanks to her dedicated makeup artist they were able to get some cutting and sewed her into the dress!
Thankfully, this year was as perfect as it could be. The dark-haired beauty also shared a clip of her and Douglas backstage at the award show. Zeta-Jones' Instagram continues to be a place for fans to love.