La La Anthony's Teen Son Kiyan Looks Tall Posing In an Aaliyah Print T-Shirt in a Fashion Shoot
La La Anthony's teenage son, Kiyan Carmelo Anthony, is growing just fine. See how his mother flaunts the teenager who looked very tall, rocking an Aaliyah print T-shirt.
Popular American reality TV star, producer, actress, and business mogul La La Anthony is often hands-on when it comes to doting on her teenage son.
The Instagram maven with over a million online followers never ceases to flaunt her love for Kiyan Carmelo Anthony. From post to post, the mother-of-one always serenades the youngster with praises while giving updates to her fans.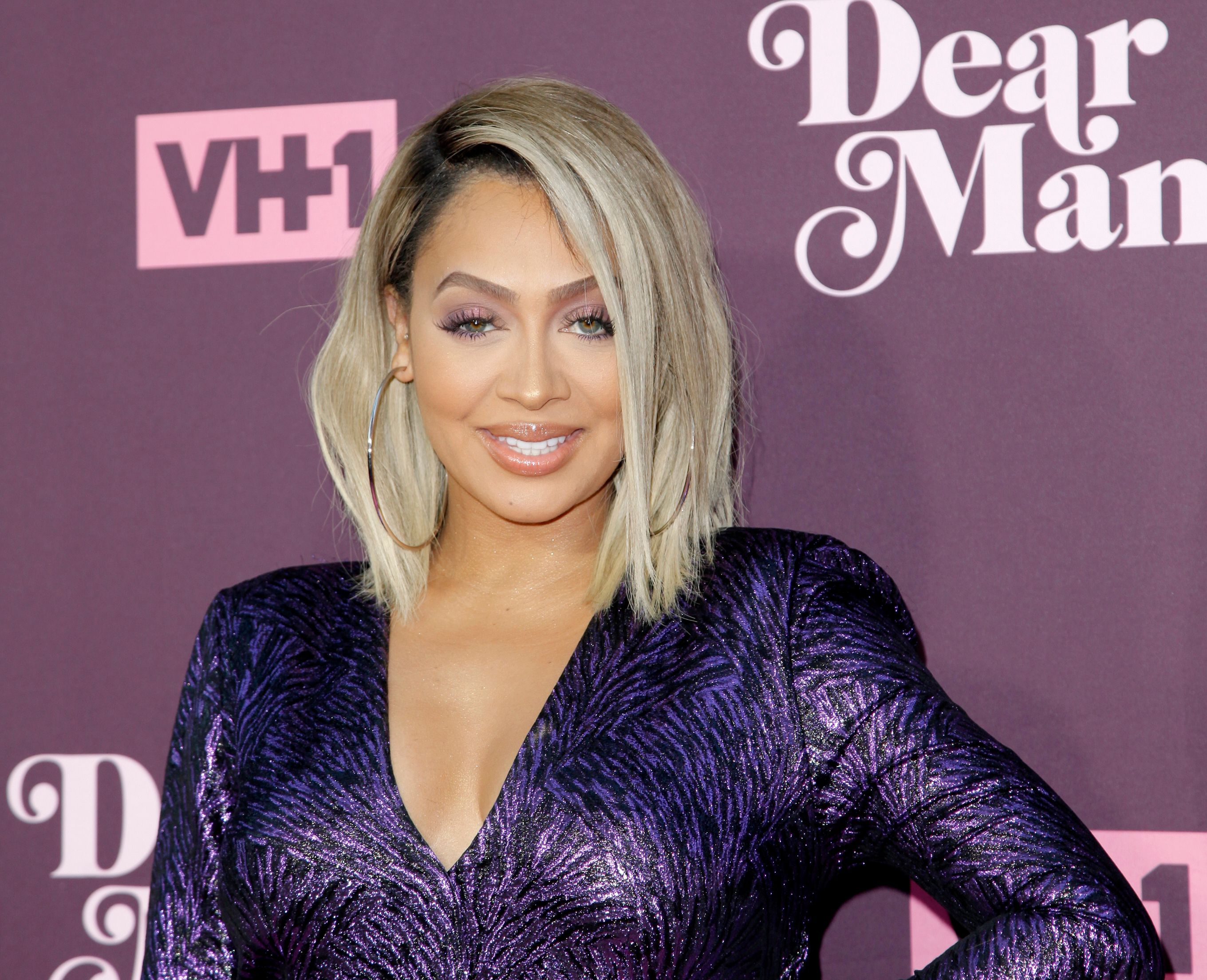 Aside from her motherhood tales and struggles of raising a teenager and displaying a seemingly sweet family life, the celebrity shares other details surrounding her career and flawless physique, among others.
Whatever news the 39-year-old shares, fans are always willing to receive it warmly by dropping cool comments or liking the post, which was exactly what they did with this new post.
Recently, La La shared with her millions of followers pictures of Kiyan, 14. The post showed the teen modeling a trendy fashion statement in four different poses.
La La's mini-me rocked an Aaliyah print round neck shirt with black pants, and he looked very tall and nearly unrecognizable in the fashion shoot.
Although the backdrop showed an admirable swimming pool, Kiyan's outfit was far from a relaxation outfit. His black face cap rested backward on his head in the first picture.
The teenager has made a confident decision following his dad's career.
Other photos flaunted some high volts of positive energy as he smiled and effortlessly gave a cool kid swag. Other glaring details involved his white kicks, cross-themed chain, and black wrist band showing that he dressed to make a statement.
Although the picture spoke a thousand words with its fashion statement appeal, La La dropped a sweet comment, gushing on her growing little mister. She quipped:
"My baby growing up so fassst‼️ Kiyan slow dowwwwnnnnnnn... it's like one day you look up and they taller than you! [sic]."
While it is not certain whether Kiyan will work with Calvin Klein and advance a career in modeling, the teenager has made a confident decision following his dad's career.
His father, Carmelo Anthony, a basketball star, proudly announced in February that his son is set to join Christ The King High School soon in Middle Village, Queens, and will be part of their impressive basketball team. La La also echoed her joy via a post.
Lovers of the actress know that it is not only the Anthonys that celebrate the teenager. When Kiyan turned 14, his mom's buddy Kim Kardashian showered him with hearty birthday wishes while flaunting pictures of her kids having a fun time with the celebrant.