La La Anthony's Son Looks like Her Twin as He Rocks Pink Hoodie in Snaps
Popular television star La La Anthony seems to be living her best life as she explores the paths of motherhood in joy with her lovely son, Kiyan Anthony.
Famous star La La Anthony took to her Insta story to flaunt her son, Kiyan, who is her carbon copy. Her son is seen gesticulating with his mouth ajar while sporting a cute pink hoodie in a particular shot.
With the background revealing a kitchen's table, the adorable picture is accompanied by captions "Yum" and "Kiyan loves @bcakeny❤" in pink colors.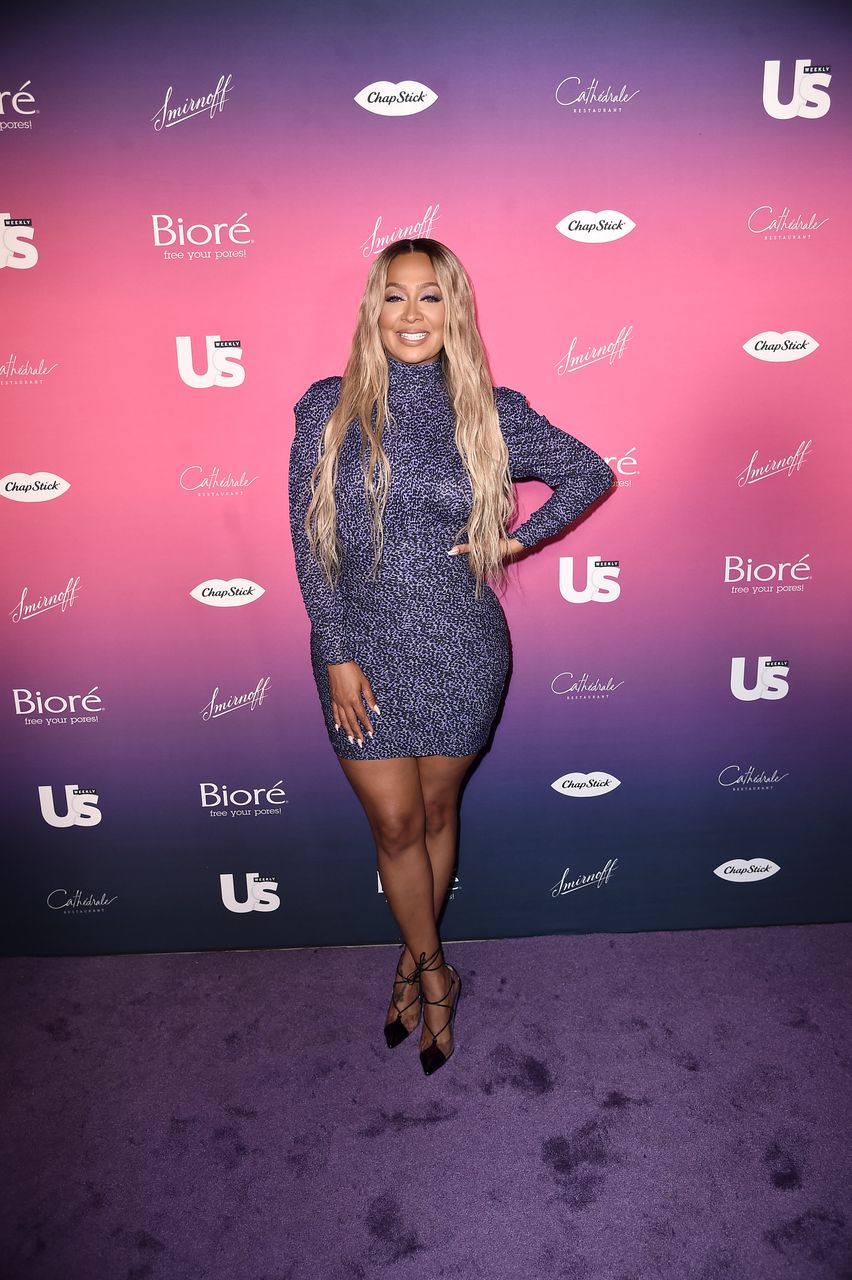 Still using the same captions, La La's teenage son, in his hoodie with the inscription "Famous Nobodies," featured in another post, where he treated himself to the content of a transparent jar.
Tracking the progress of her son's consumption, the next blurry shot from the short clip showed Kiyan licking the silver spoon with which he was eating from the jar.
Probably commenting about the treat, the young man gesticulated with the silver spoon, which seemed like a blur while talking passionately in the muted video.
Giving a better look at his dark blue face cap worn halfway on his head, the cute star, Kiyan, continued digging through the transparent jar's contents.
The television personality added that some nights, thinking of the world's state made her emotional, but the presence of loved ones made her feel better.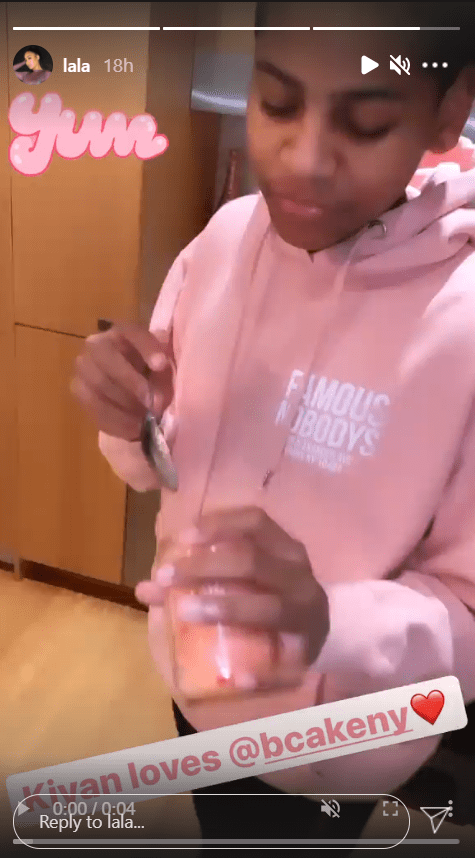 The mother-son relationship took a turn as the duo got closer than ever during the pandemic. In a recent interview, La La explained that she is grateful that she grew her bond with the basketball-loving teenager.
La La, who shares her 13-year-old son with National Basketball Association star Carmelo Anthony, talked about her experience in quarantine, saying:
"My son and I have always been close, but I have gotten to spend even more time with him- getting more connected to his world and what's going on with him.."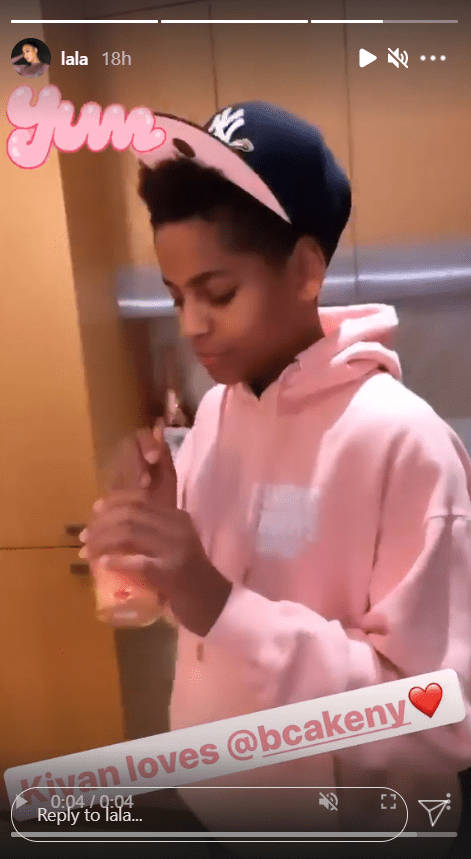 Years after the superstar couple tied the knot in 2010 and welcomed their first and only child, the love between the duo is still strong. Carmelo recently wrote a beautiful tribute to La La on their 10th wedding anniversary in July.
During an interview, La La said their son was the center of everything. Together with her hubby, Carmelo, they worked towards setting good examples for the grown teenager.
When asked during an interview with Parents what values she instills in her son, the "Power" actress cited humility, prayer, gratitude, good manners, and love for family.
The star who recently launched her Facebook series, "La La Anthony: Reclaim Your Life," is equally thankful for support and love from her close circle of friends who helped during 2020's ups and downs. She said about her son:
"I just want him to be humble and grateful. He prays every day to thank God. I'm all about manners, too, so a kid who says 'please' and 'thank you' is a big thing to me."
The television personality added that some nights, thinking of the world's state made her emotional, but the presence of loved ones made her feel better.
La La seems to have it good, enjoying an impressive balance of her career and personal life while enjoying the support of her fans.