Pregnant 'Duck Dynasty' Star Sadie Robertson Proudly Shows off How Much Her Baby Bump Has Grown
"Duck Dynasty" star Sadie Robertson shared pictures on her Instagram page, showing the changes that have taken place in her body during the nine months of her pregnancy. 
American actress Sadie Robertson took to her Instagram page on Saturday to share pictures showing the growth of her baby bump from her first month to her ninth month of pregnancy. 
The pictures the actress shared formed a photo collage and showed the size of her baby bump in her first, third, fifth, sixth, and ninth months of pregnancy.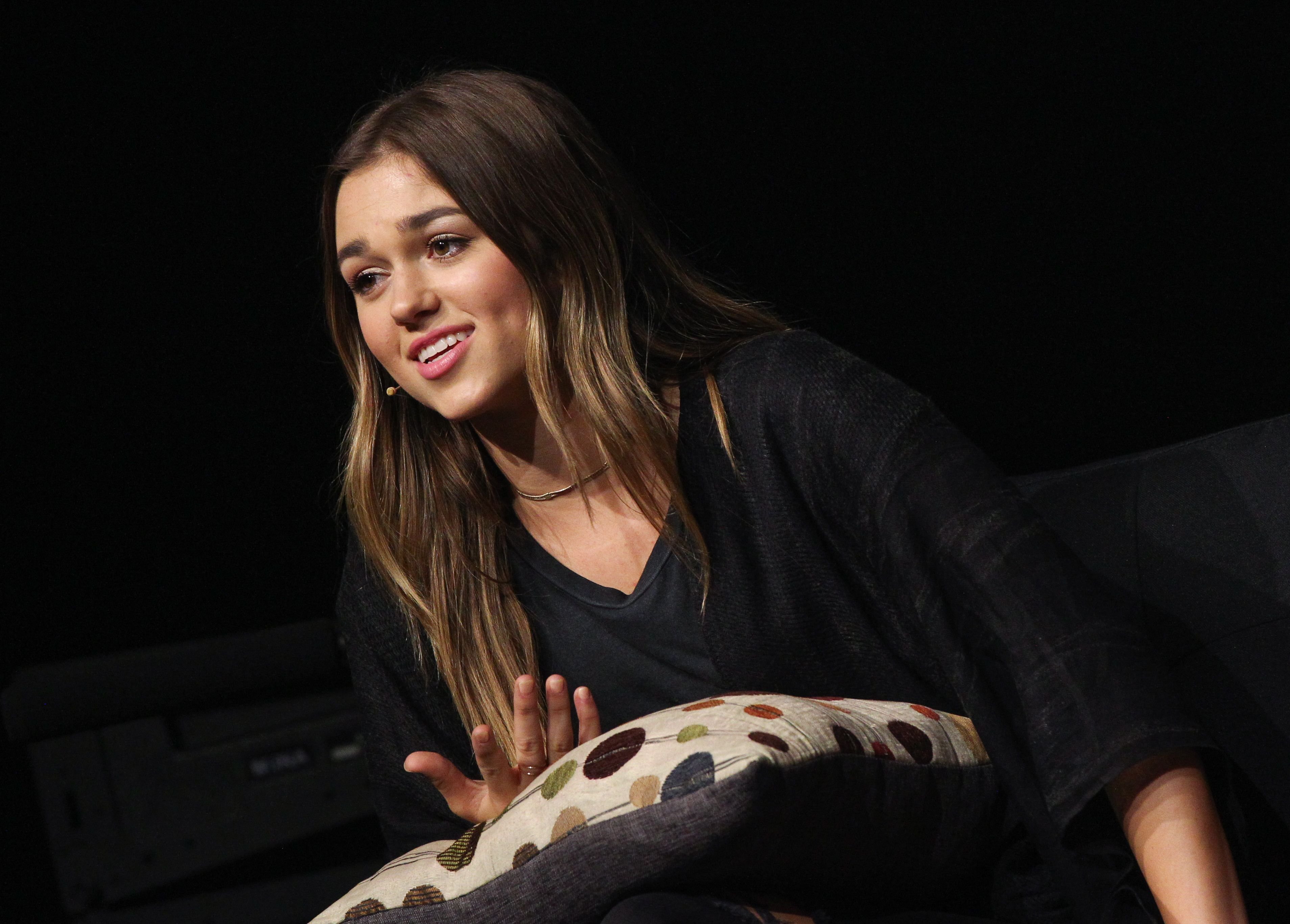 The changes in Sadie's baby bump and body within the nine months were clearly visible as the actress has gone from having a flat stomach to having a full-grown baby bump. 
In the caption to her post, the "Duck Dynasty" star inserted the definition of growing, writing that it means becoming greater over a period of time, and increasing. She also wrote: 
"You make me better baby girl. I hope I always see growth, no matter how uncomfortable it can be ... as a very good thing. Because that it is."
Sadie's fans commented on her post and complimented her for looking good despite being heavily pregnant. One fan said she looks amazing, adding that she is a pretty mama. 
Another fan said Sadie looked gorgeous in the snaps, adding that she is glowing. The fan further prayed for the actress's safe and smooth delivery. 
Sadie admitted to feeling insecure in her younger years, especially when she tried modeling.
Sadie has previously shared pictures of her baby bump with her fans. Last November, she delighted her large fanbase when she shared a sweet update that showed her recreating a photo of her famous parents.
In the snapshot she shared, a picture of her parents, Korie and Willie Robertson, touching their bellies together as they posed on a beach was on top.
Meanwhile, the snap at the bottom showed Sadie and her husband, Christian Huff, recreating her parents' photo, with her growing baby bump obvious. She captioned the post: "mom and dad, your pose was truly timeless."
With Sadie counting down to the delivery of her and Huff's first child, a girl, she and her parents recently spoke to ET about their new Facebook Watch series, "At Home With the Robertsons." 
During the interview, she spoke about the possibility of allowing cameras to film her during the delivery of her child. She said she and Huff are yet to discuss filming her delivery but noted that cameras might help her do better during delivery if they are allowed. 
Sadie and Huff got married in November 2019. Last December, she reflected on the first year of their marriage in a chat with Us Weekly, saying it felt amazing and that they have had an amazing and crazy start to life as a couple. 
Meanwhile, in a recent episode of "At Home With the Robertsons," Sadie admitted to feeling insecure in her younger years, especially when she tried modeling. She revealed modeling was hard and recalled how she was left crushed after losing ten pounds to become a real model.