Savannah Guthrie Shares Rare Photos of Her Brother & Sister as She Praises Them in a Sweet Post
Savannah Guthrie is raining praises on her brother and sister, as seen in a recent picture on Instagram. The post showed the siblings all goofy as they celebrate World Siblings Day. 
Savannah Guthrie is known for her love for family. She is always seen taking and uploading pictures of loved ones on social media. Recently, Savannah took to Instagram to post fabulous pictures of her sister, Annie Guthrie, and brother, Camron Guthrie.
The snapshots had a lot of poise to them. Savannah and her sister had a striking resemblance as they both wore black tops with sets of accessories while smiling at each other in one of the photos.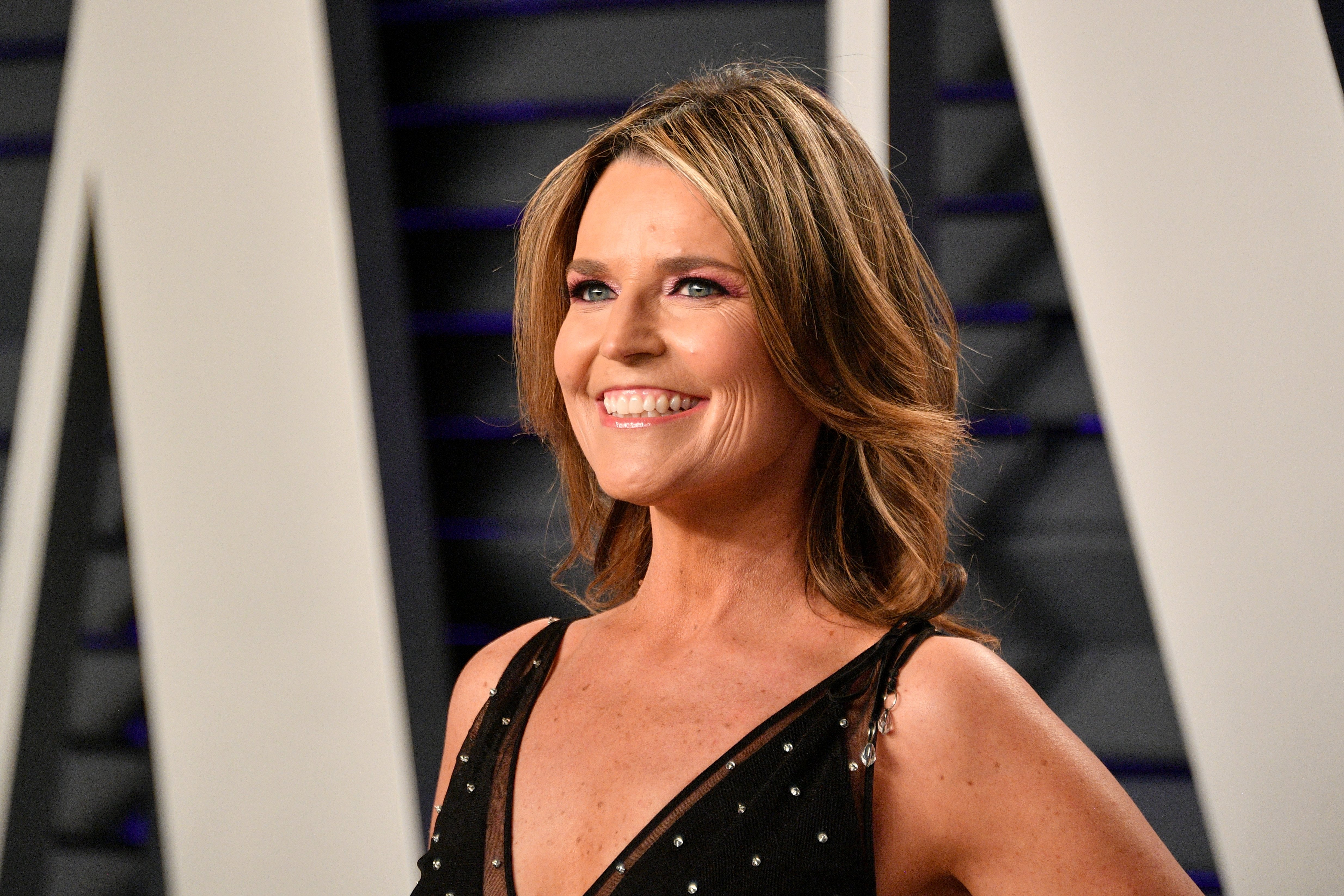 The sisters rocked their black and blonde hair while Camron and Savannah smiled subtly at the camera. The love Savannah has for her siblings seemed to be glaring in the caption that read:
   "The definition of sibling = a best friend for life."
The snapshots had a lot of reactions from fans who shared in the family's joyful moment. One of the fans said, "all three of you look very similar, beautiful facial structure."
The joy seemed to have been drawn from the fact that Savannah had just been reunited with Annie and their mother Nancy after 16 months apart due to the COVID 19.
The co-anchor, who has been on assignments on the West Coast, also shared awesome pictures on Instagram of her having a wonderful time with her family members.
Savannah is not the only one who loves and cherishes her family. Her co-anchor on the "Today Show" Hoda Kotb, also once expressed her emotional thoughts about sisterhood on "Today's Sisterhood Series."
Kotb brought to remembrance how her sister was there for her when she had breast cancer. She said that the period was like a dark chapter in her life, and they were the times when she needed her sister the most.
Savannah and Kotb are not the only celebrities with wonderful siblings, as many other celebrity siblings are remembered today while celebrating National Siblings Day. 
Chris Hemsworth and his little brother Liam Hemsworth; Miley Cyrus and her numerous siblings; Gigi Hadid and Bella Hadid; and a host of others are remembered today. 
Savannah is married to Michael Feldman, and they have two wonderful children, Vale Guthrie and Charles Max, and they are set to live their best lives.