Betty White, 99, Celebrates National Pet Day with a Sweet Throwback Photo Posing With a Dog
Award-winning actress and comedian Betty White celebrated National Pet Day by sharing a throwback snapshot of herself alongside her four-legged companion.
Betty White posted the photo with her dog while revealing she is an animal lover on her Instagram post. She sent a shout-out to all the different kinds of animals.
"Happy National Pet Day to all my animal friends out there, both two-legged and four-legged! I have been a pet lover all my life," she captioned her post.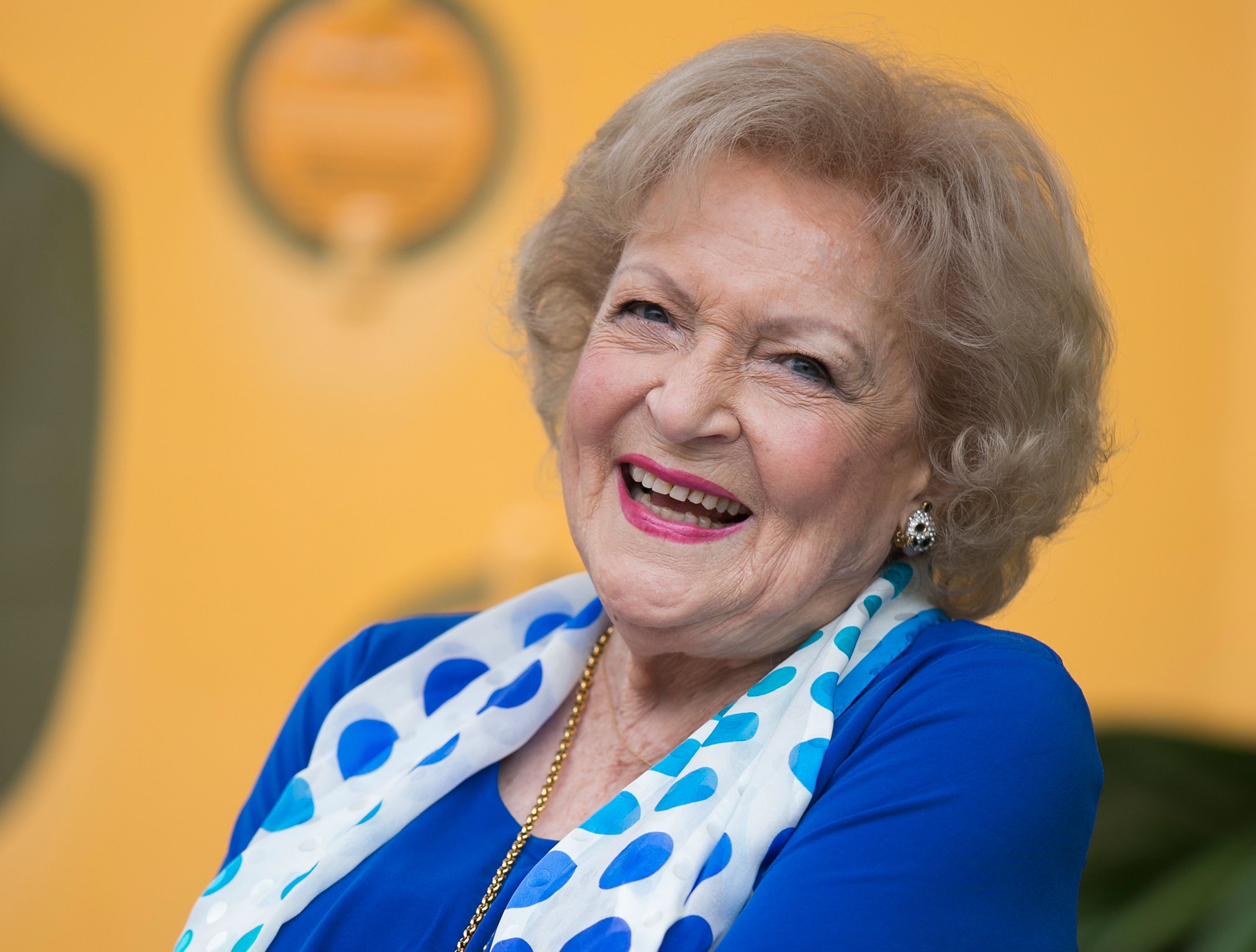 NATIONAL PET DAY
Along with the post, she shared the adorable picture of her pup sitting on her lap, which showed both of them on a staircase. Another black dog was sitting on the floor beside her.
Young White posed beaming while looking away from the camera in a curled dark hairstyle. She wore a purple blouse with a matching multicolored flowing skirt.
The 99-year-old's 1.6 million followers commented on her post, complimenting her on her youthful appearance. "You haven't aged a day!" said one Instagram user.
Another praised her for her work for animals. "Thank you so much, Ms. White, for all the selfless work you have done with and for animals. You are truly an inspiration," she said.
SNAPS WITH FURRY FRIENDS
There are several other images of White pictured with her dogs at home dating back to the 1950s. According to Do You Remember, she once spoke highly of her furry friends and said:
"Animals don't lie. Animals don't criticize. If animals have moody days, they handle them better than humans do."
WHITE'S PET SET
White's pets also starred in her show "Pet Set," a television series she hosted 50 years ago. Among them were elephants, lions, snakes, and, not forgetting her favorites, dogs.
According to AP News, the animal rights advocate and her husband, the late game show host Allen Ludden, produced the 39-episode series that aired in syndication in 1971.
In an interview with the Associated Press earlier this year, the "Hot in Cleveland" alum revealed that the series remains one of her favorite shows even five decades later.
The show was canceled when its main sponsor, the Carnation company, decided to allocate its advertising budget exclusively to commercials rather than programming.
In January, on White's birthday, they announced that her long-unseen series would make its debut on digital platforms and DVD on February 23. The five-time Primetime Emmy Award winner shared how excited she was that people would get to see the show after all these years.