Steph Curry's Wife Ayesha Looks Beautiful Posing In the Sunshine Wearing a Sky Blue Jumpsuit
Ayesha Curry recently shared new photos of herself stunning in a blue jumpsuit and fans could not stop swooning over her beauty. The proud mom looked incredibly beautiful!
Steph Curry's wife, Ayesha Curry, is a proud mom of three, but time and time again, the 32-year-old has shown that motherhood does not stop her from looking her best. She is one hot mama!
Taking to Instagram recently, Ayesha shared a post featuring two photos of herself donning a sky blue jumpsuit. The tight-fitting number sported a plunging neckline, giving fans a view of a lovely necklace around her neck.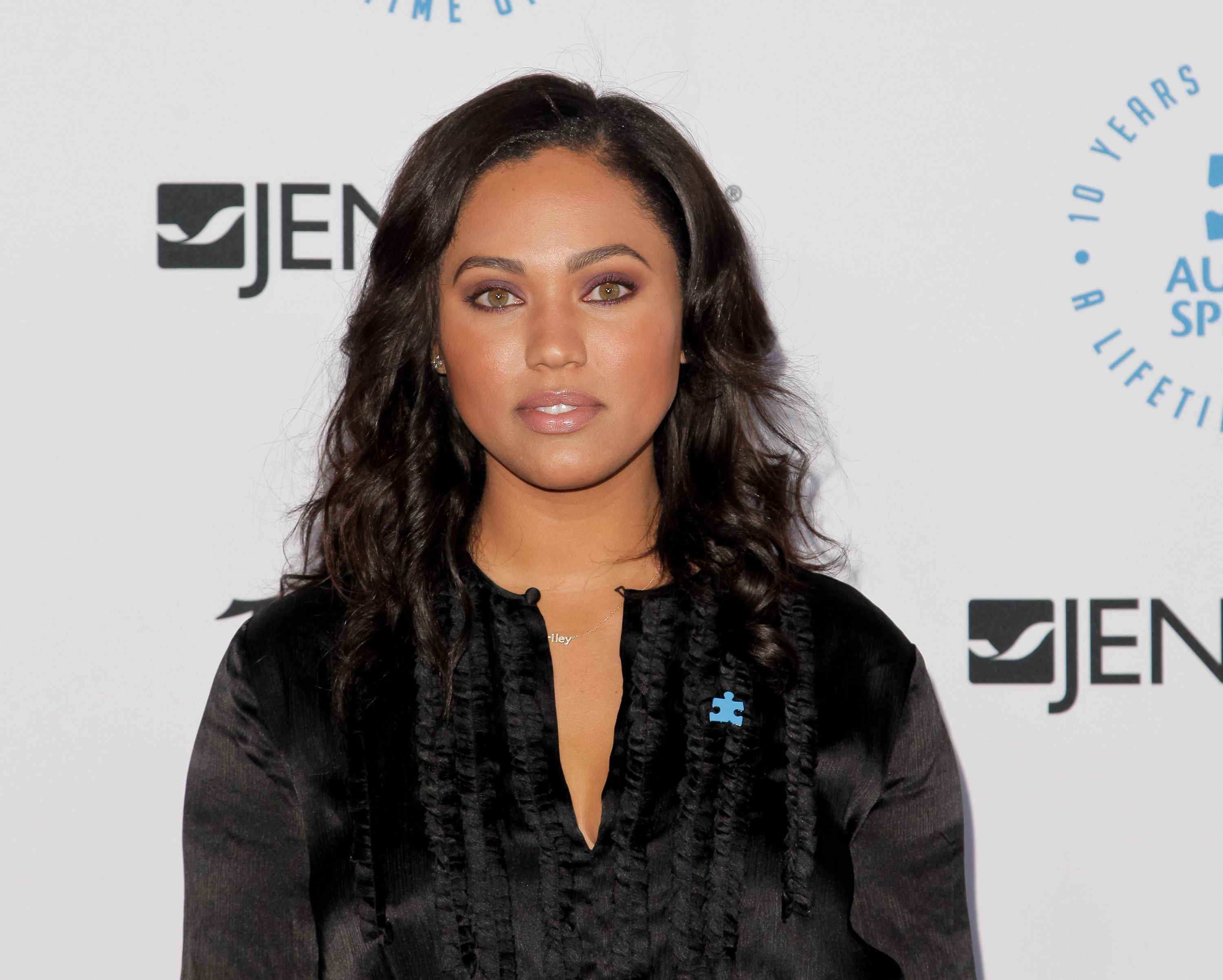 Ayesha accessorized with matching blue sneakers while wearing her braided hairstyle in a low ponytail. She was captured sitting on a beautiful porch while her skin glowed in the blazing sun.
In the post, she posed with her hands stylishly held up against her neck. She sported a slight smile, looking super gorgeous for the camera. She accompanied her pictures with a caption revealing that the shots were taken by her daughter, Riley.
Shortly after sharing the post, fans and followers trooped to the comments section, gushing about how good Ayesha looked in the picture while also leaving comments about her outfit.
She is a successful cookbook author, a restaurant owner, a television host on Food Network, and a cookware entrepreneur.
One user called Ayesha pretty, and another described her as stunning. Many other fans also praised Riley's photography, with some simply leaving fire and heart emojis in admiration.
Ayesha's latest post is not the first time she has left fans swooning in recent times. In celebration of her birthday last month, Steph took to social media, sharing a sultry picture that left many gushing over her incredible body.
The 32-year old's amazing physique comes as no surprise as she has proven to be a fitness enthusiast over the years. Last August, Ayesha opened up about making some lifestyle changes, which eventually helped her lose 35 pounds.
Admitting that she does not believe in dieting, Ayesha explained that she achieved her fitness goal through at-home workouts and learning to exercise portion control in her meals.
Best known as Steph Curry's wife, Ayesha has made a name for herself outside of her husband's fame. She is a successful cookbook author, a restaurant owner, a television host on Food Network, and a cookware entrepreneur.
But despite all these, Ayesha's biggest pride remains being a mom to her and Steph's three kids, Riley, Ryan, and Canon. To this 32-year-old beauty, family will always come first!