Inside Prince Philip's Complicated Relationship with His Son Prince Charles
Before his passing, Prince Philip's relationship with his eldest son Charles had improved significantly through the years. Things weren't always smooth-sailing between the two, especially with the Prince of Wales's divorce. 
Prince Charles' birth was an event anticipated by people worldwide. In fact, during his birth on November 14, 1948, around 3,000 people waited outside Buckingham Palace for the announcement. 
Likewise, Prince Philip was eagerly awaiting his son's birth, especially after his wife, Queen Elizabeth II, was in labor for 30 hours. His mom, Princess Alice of Battenberg, noted that it was amazing to think of Charles' joy and the interest he would have in his son's activities and doings.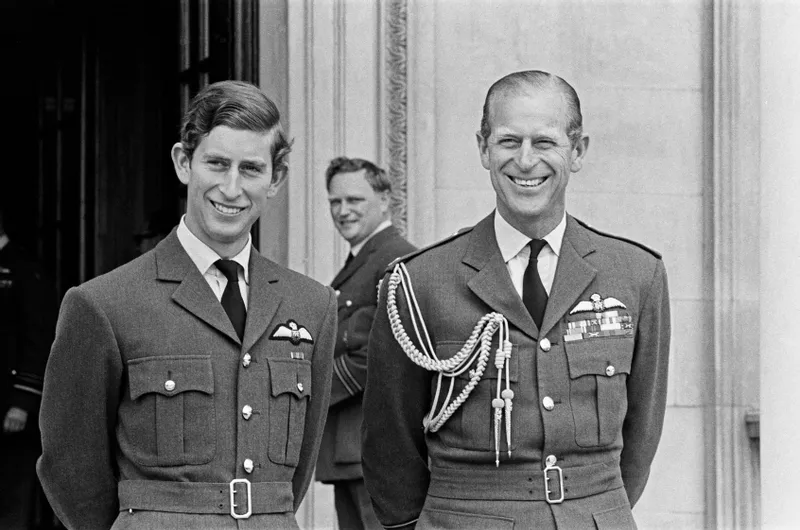 HIS EARLIER DAYS
Most of Prince Charles' earlier days were spent in Malta, where Prince Philip was stationed with the Royal Navy. When they returned to England, he taught Charles how to swim, shoot, ride horses, and fish. 
While Prince Philip's teaching shaped certain characteristics of Charles' life, he once admitted to being intimidated by his father. After all, both Queen Elizabeth and Prince Philip remained somewhat detached from their children emotionally, as numerous people have shared in the past. 
GROWING UP TOUGH
Once Charles was slowly growing up and developing his own personality, two important figures present were his father and great-uncle Dickie Mountbatten. Although he was a good polo player, he leaned towards having more artistic and cerebral activities, which disappointed the Duke of Edinburgh. 
Being the tough man that he was, Prince Philip insisted that his son went to Gordonstoun in Scotland instead of close by Eton. This was meant to push the future King out of his comfort zone and man up. 
FOLLOWING IN HIS FOOTSTEPS
Ultimately, the experiences that the duke made his son experience, including a one-year trip to Australia, had shaped Charles to become a more confident young adult. He ended his schooling at Gordonstoun as head boy and joined the Sea Rescue Corps. 
Charles attended Trinity College, Cambridge, becoming the first British heir to the throne to earn a college degree. He then followed his father's footsteps by joining the Royal Navy, where like Philip, he became a pilot. 
HIS TROUBLED LOVE STORY
Prince Philip's duty to the Queen also meant taking care of the issues surrounding the Royal Family. When his eldest son Charles fell in love with Camilla Parker while engaged to Diana Spencer, he made sure to give his son some advice that he would later follow. 
By 2005, Prince Charles married Camilla, who became the Duchess of Cornwall.
PRINCESS DIANA'S REVELATION
According to Princess Diana herself, in a 2017 special that featured taped private conversations between the Princess of Wales and her voice coach, Prince Charles rekindled his relationship with Camille Parker while they were still married. 
"My father-in-law said to my husband, 'if your marriage doesn't work out, you can always go back to her after five year.'"
HIS INFAMOUS DIVORCE
That's exactly what happened because, by the time they reached year five, Princess Diana had confirmation that her husband was indeed having an affair with the woman he loved. While the royal couple was to compromise for the sake of the monarchy, their children, and the people they served, things ended up falling out between them. 
Princess Diana refused to be in a love triangle, and Prince Charles was also unwilling to let go of his mistress. In the end, their marriage ended in a controversial divorce. 
HIS SECOND MARRIAGE
By 2005, Prince Charles married Camilla, who became the Duchess of Cornwall. Out of respect for Diana, when Charles becomes king, she would be referred to as Princess Consort rather than Queen Consort. 
Through the years, the Duke of Edinburgh exhibited tough love for his eldest son. However, as years went by, he started to mellow down and worked towards becoming a strong source of support for his entire family. 
Prince Charles recently broke his silence following the death of his "dear Papa" on April 9, Friday, at the age of 99. Prince Philip's funeral is scheduled to be on April 17, Saturday, at 3 PM in St. George's Chapel.