Catherine Zeta-Jones Turns Closet into a Runway with Looks From Her Collection Casa Zeta-Jones
Catherina Zeta-Jones gives fans a glimpse of her walk-in closet as she struts her stuff, wearing some pieces from her Casa Zeta-Jone clothing brand. 
Catherine Zeta-Jones knows how to have fun! She proved just that as she turned her closet hallway into a runway while wearing some clothing pieces from her own collection under Casa Zeta-Jones. 
In February, the actress announced the launch of her new ready-to-wear line that provides women with luxury clothing. The clothing line is her latest project under her business.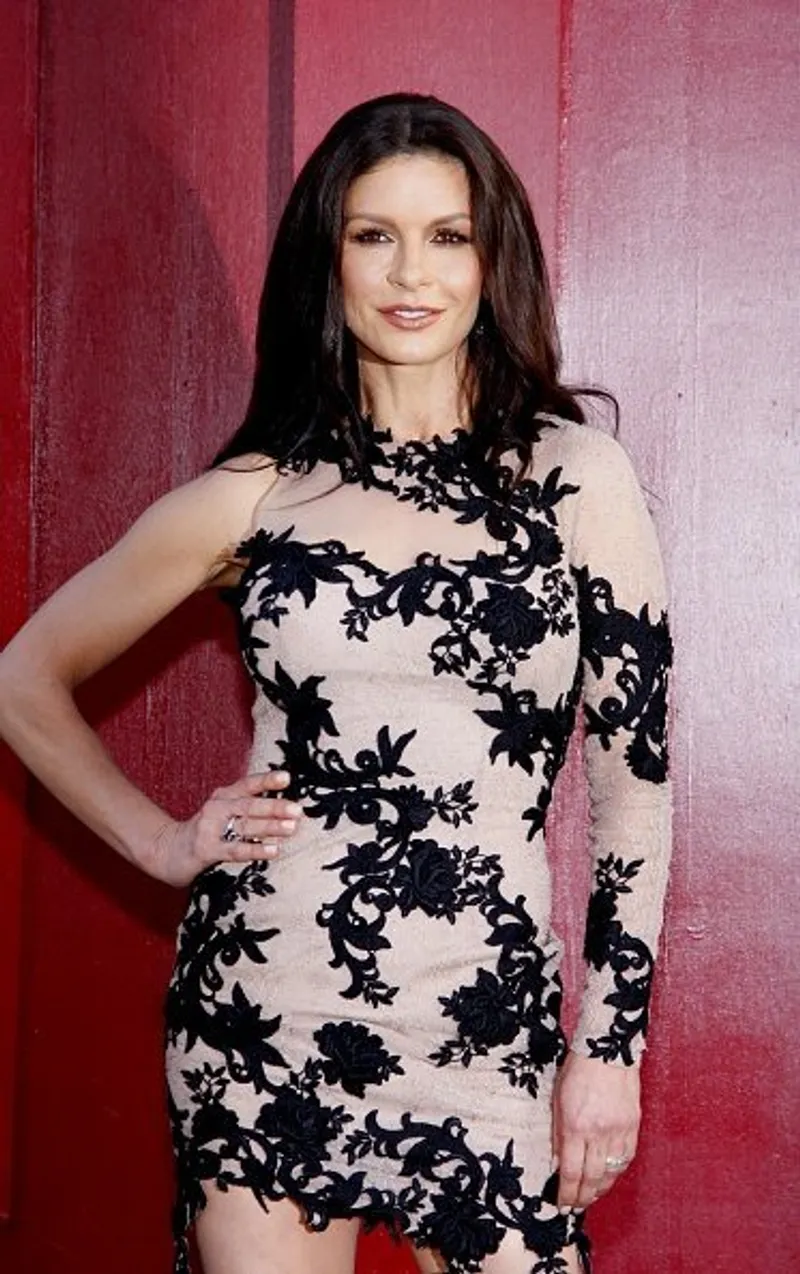 According to the "Entrapment" actress, she wanted the clothes in her collection to reflect her own personal vision. Each piece was designed lovingly by Zeta-Jones, as she wanted women to feel confident both day and night while wearing the clothes. 
"I created a collection that not only embodies my vision, but represents a real lifestyle that dresses women from morning to night, from 'everyday to extraordinary.'"
The video she posted on Instagram shows Zeta-Jones making her way down the closet hallway while swaying her hips and dancing. In some instances, she would also lean on the cabinets or play with her hair to add a little bit more fun to the clip. 
Her Instagram followers praised the ageless actress for her looks, with some noting that there is no better model to showcase her collection. They also commended her for being so fun at 51. 
The mom-of-two knows a lot about the fashion world, especially after decades in the industry. She's graced numerous red carpet events, parties, and premieres through the years and has had her fair share of good and bad fashion experiences. 
Recently, she opened up about one experience that she couldn't forget, and it was the time she had to be sewn into her dress before the Golden Globe Awards. The actress was about to ride the car when her dress' zipper broke, causing her makeup artist to do some impromptu sewing on the spot. 
Knowing the importance of clothes in life events, Zeta-Jones aims to provide women with comfortable and timeless pieces to accompany them on both the most mundane and the most special days in their lives. The Welsh actress' commitment to fashion now extends from herself to the rest of the world.