Catherine Zeta-Jones Opens up about 20-Year Marriage to Michael Douglas — Here's Her Secret
Catherine Zeta-Jones and Michael Douglas benefit from a solid foundation that keeps them together. The actress recently revealed a secret to their 20-year marriage in an interview.
Catherine Zeta-Jones and Michael Douglas tied the knot in 2000. The former explained what has kept her and her husband together for two decades during an interview with WSJ Magazine.
Having fun together is the first thing the 51-year-old actress has to say. She added, "The constant is love and respect. We've never, ever lost our sense of humor, and we enjoy each other's company."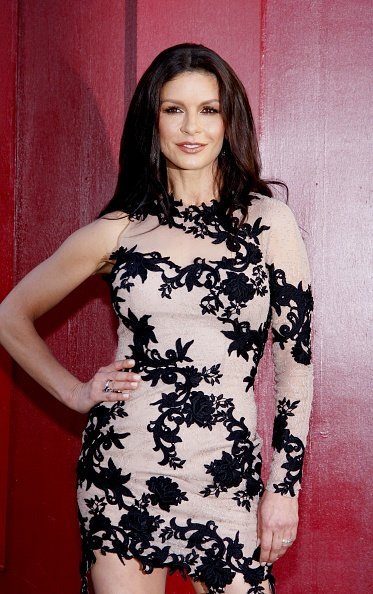 Zeta-Jones continued that she and Douglas spent a lot of time together because they differ from so many couples — they never had a consistent 9-to-5 job. Either they're on, or they're off, she said.
For over a decade, the couple has lived on the island of Bermuda, raising their children. The actress said they respect each other's privacy, and their humor makes a lasting impression on each other.
Zeta-Jones married Douglas on November 18, 2000, and they have two children, Dylan and Carys. Douglas' son Cameron Douglas was born from his previous marriage to Diandra Luker. 
During a 2018 interview, Zeta-Jones stated that she and her husband have an open relationship.
On social media, Zeta-Jones often posts pictures of herself and Douglas. The actress recently shared a photo with her husband from the time they visited Jerusalem as a way to celebrate Easter.
The couple celebrated their 20th wedding anniversary via their Instagram pages. In audio clips Douglas shared, he spoke of his first encounter with Zeta-Jones after seeing her 1998 film, "Zorro."
On the other hand, Zeta-Jones shared a video of pictures from their romance over the last two decades. In her post, the actress called their wedding day an "amazing magical night."
During a 2018 interview, Zeta-Jones stated that she and her husband have an open relationship. They communicate honestly with one another and with their family about problems that arise.
In 2018, writer Susan Braudy alleged Douglas had treated her in an inappropriate manner in the 1980s at his production company. In response, Douglas denied the allegations, stating that it's a lie.
Meanwhile, Zeta-Jones made it clear in an interview that she and her children had a big conversation with Douglas about the accusations. At that time, they were devastated by those accusations, she said.