'Baldwin Hills' Star Ashley Gerren Taylor, 30, Passes Away in Her Sleep — Details Revealed
Model  Ashley Gerren Taylor has recently passed away. Although the cause of her death is unknown, there is speculation that it could be linked to her autoimmune disease. 
Reality star Ashley Green Taylor has died in her sleep at the young age of 30 this past Sunday morning on April 11, 2021. The cause of death is unknown at present. 
Taylor was the star in all three seasons of BET's series "Baldwin Hills" starting from 2007 until 2009. BET recently sent its condolences, taking to Instagram in a heartfelt post.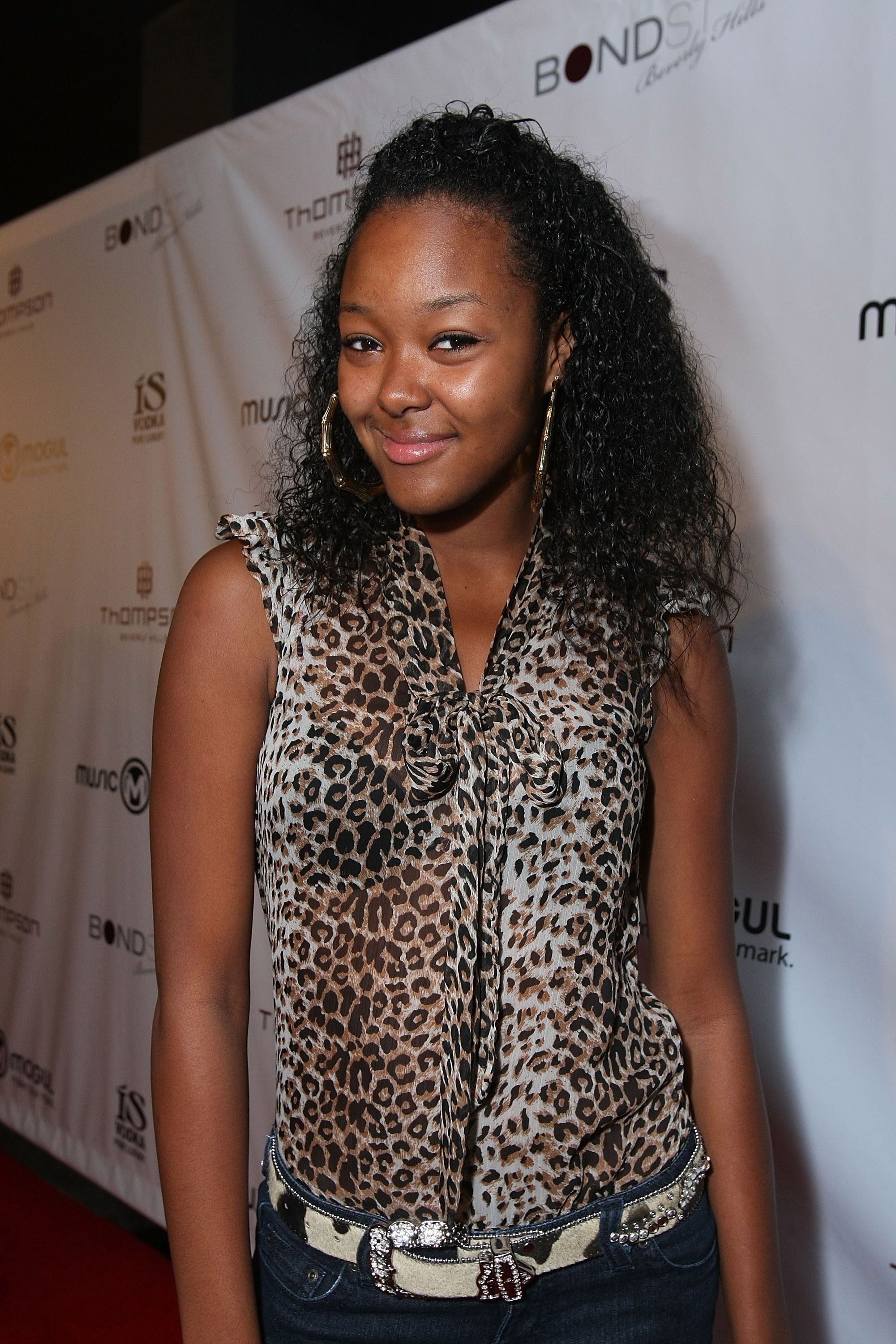 SENDING CONDOLENCES
In the Instagram post, BET sent well-wishes to Taylor's friends and family and referred to the late model as part of the network's family. In their own writing, they said: 
"Our hearts go out to the family and friends of Ashley Gerren Taylor who has recently passed.BET family is FOREVER ❤️? #BaldwinHills #BETRemembers."
Fans and followers took to the post, sending their condolences, with many of them stating how shocked they were to hear about Taylor's passing. The post received a total of just over 25,000 heartfelt likes. 
GOODBYE GORGEOUS
Their post consisted of a gorgeous photo of the young beauty, smiling slightly while looking in the distance, her dark eyes glowing. Her black and wavy hair also shimmered, matching her glistening lipstick and eyes. 
Taylor, who is known generally as 'Gerren Taylor', was signed to LA Models at 12.
As a model, her gleaming brown skin, of course, looked absolutely flawless as it shone through the lens. Her outfit was also black, matching her black eyes, hair, and long lashes. 
THE SAD NEWS
Besides BET, Ray Cunningham, another star of one of BET's shows, "College Hill", also took to social media to share his grief over her passing. Taking to the caption, he wrote:
"Just got the worst news."
He continued, stating that Taylor's passing hadn't really hit him yet. He also mentioned her kindness towards him when he revealed his alopecia diagnosis, stating that she was one of the earliest individuals to reach out to him. 
CAUSE OF DEATH
As no cause of death has been confirmed yet, it is currently uncertain why Taylor passed away. That being said, the model was on dialysis when she died and was known to suffer from an autoimmune condition called Lupus.  
Taylor, who is known generally as 'Gerren Taylor', was signed to LA Models at 12. Following "Baldwin Hills," she was also part of a documentary about beauty standards called "America is Beautiful."
Another celebrity that recently passed away is rapper DMX. The music artist died at the age of 50 following a drug overdose that led to a heart attack. 
During his stay at the hospital, DMX went without oxygen for 30 minutes, which led to his brain ceasing to function. Unfortunately, even after he was put on life support, he suffered from organ failure.