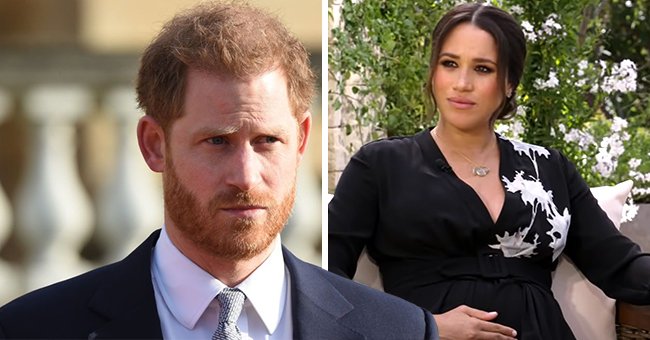 Getty Images | Youtube/CBS
Us Weekly: Prince Harry Is Worried About His Pregnant Wife Meghan Markle as He Returns to the UK
In true doting husband style, Prince Harry, who is currently in the UK for his grandfather's funeral, is worried about his pregnant wife Meghan Markle as they prepare to welcome their second child later this year.
Prince Harry has arrived in the United Kingdom, but despite wanting to be there for his family, the royal can't help but worry about his pregnant wife, Meghan Markle.
Harry will join the Queen and other royal family members at Prince Philip's funeral set to be held this weekend. Markle, who is, however, pregnant with the couple's second child, stayed back in California based on the doctor's recommendation.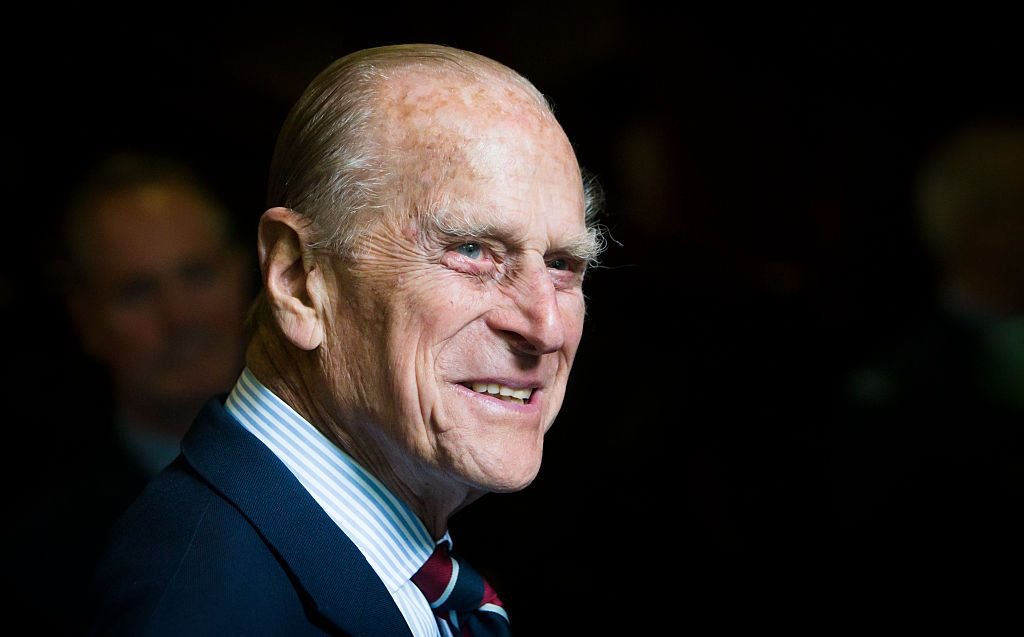 Prince Philip during a visit to the headquarters of the Royal Auxiliary Air Force's 603 Squadron on July 4, 2015 | Photo: Getty Images
The Prince, who will reportedly stay in the UK for one week, is already missing his wife and their one-year-old son Archie. A source confirmed to US Weekly that Harry has been FaceTiming the pair and added:
"He actually speaks to Meghan a few times a day because he worries [about] leaving her when she's so far along in her pregnancy."
Harry's return to the UK makes it the first time he has been in the country in over a year. It is also the first time he sees his royal family members following his and Markle's controversial interview with Oprah Winfrey.
Prince Philip passed away on Friday, April 9. He will be laid to rest in an intimate 30-guest ceremony featuring only his wife, the Queen, children, grandchildren, and other immediate family members.
However, the exact people remain uncertain until a full guest list is released later this week alongside names of those who will be allowed to make eulogies during the service.
Harry concluded his tribute by thanking Philip for his service to the Queen while adding that he will be greatly missed.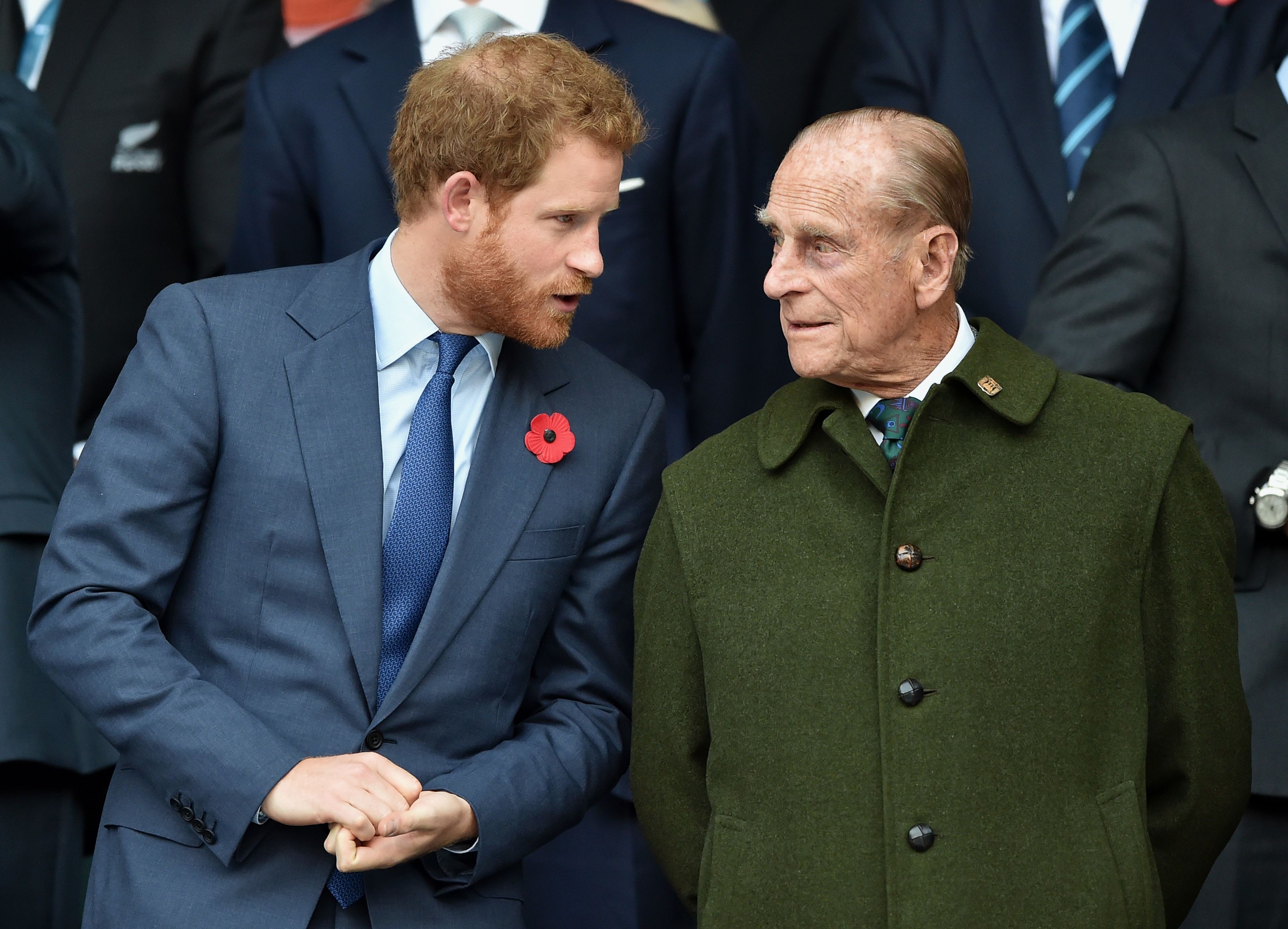 Prince Harry and Prince Philip, Duke of Edinburgh at the 2015 Rugby World Cup Final match between New Zealand and Australia at Twickenham Stadium | Photo: Getty Images
Following the news of Philip's death, there has been an outpour of tributes from his loved ones, including Harry, who was said to have shared a particularly close relationship with his late grandpa.
Describing Philip, Harry called him a man of service, honor, and great humor. He noted that his grandfather was a cheeky man to the end and proved himself to be a banter legend over the years.
Harry concluded his tribute by thanking Philip for his service to the Queen while adding that he will be greatly missed and remembered by the United Kingdom and the world at large.
Please fill in your e-mail so we can share with you our top stories!