Tichina Arnold Looks Like a Catwalk Queen with Her Abs on Display in a Checkered Bikini (Video)
American actress Tichina Arnold looked flawless as she displayed her gorgeous legs and abs in a new video she shared on Instagram, showing her expertly modeling a checkered two-piece swimsuit. 
In a recent post on her Instagram page, American actress Tichina Arnold showed she can hold her own in the modeling industry with her stunning catwalk moves.  
The 51-year-old actress, known for her starring role as Pamela "Pam" James on the Fox television sitcom of the 1990s, "Martin," shared a short video that showed her strutting along in her bikini.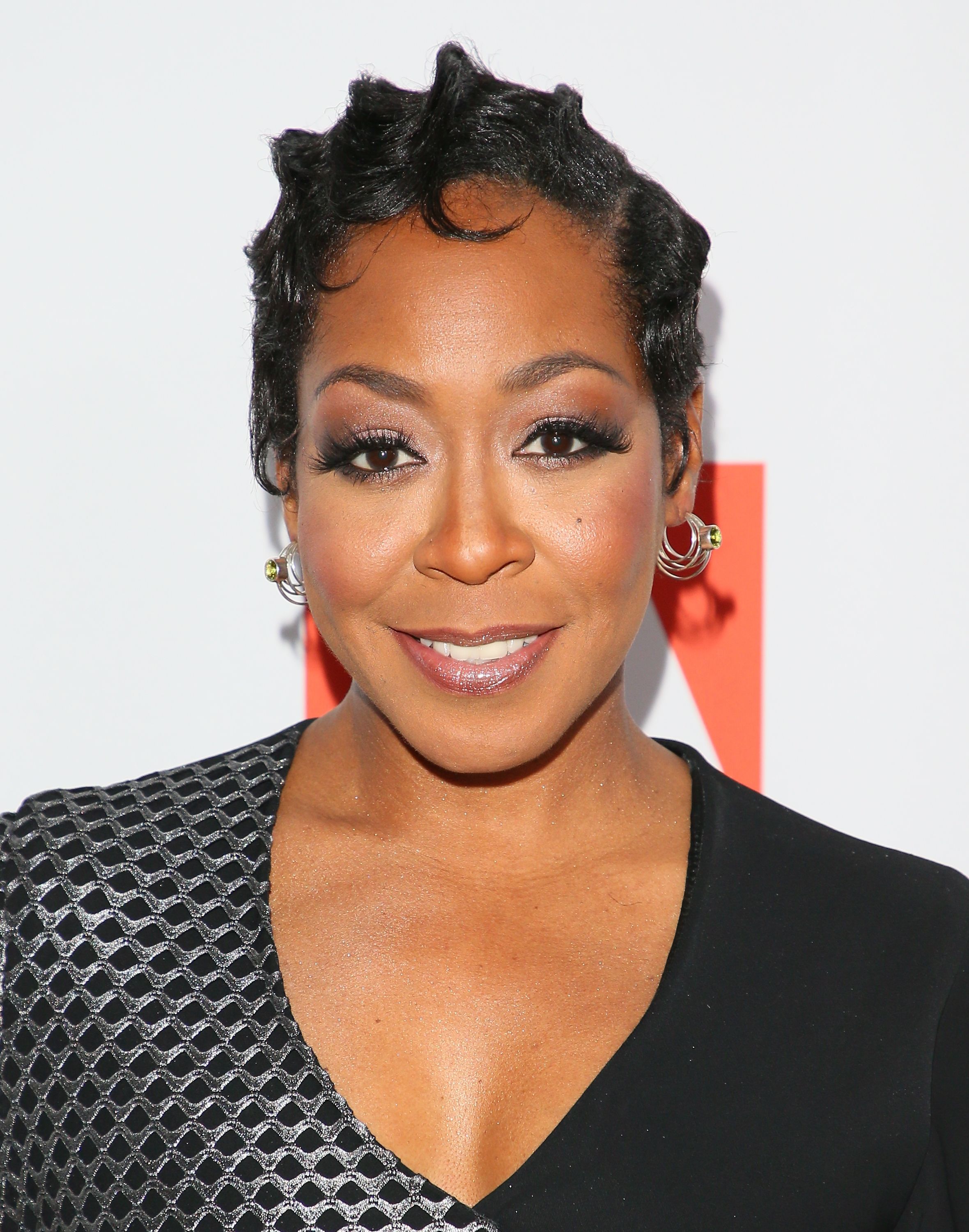 In the clip, Arnold was clad in a black-and-white checkered two-piece which she paired with matching slides. She also wore a long shawl over her shoulders that trailed behind her as she walked. 
Arnold accessorized her sexy look with dark shades and packed her black hair backward. She also wore deep red lipstick and walked along the grass and onto a curved pathway towards the camera. 
The actress showed off her gorgeous legs and abs while walking. The wide-reaching blue sea waters behind her and clear blue skies above added a scenic view to the video. 
The clip, which had cinematic music playing in the background, ended with Arnold lying down and posing on a beach chair, giving the camera a fierce but seductive stare. She captioned the post, "#Vacation2021 #WalkwithTICHINA."
Arnold swore off men, stating that she would never get married again.
The video showed once more how Arnold continues to maintain a fit and tight body despite her advancement in age. Many fans have wondered what her secret is. 
The star actress previously revealed that she stays fit and healthy by working out three to four times a week. Besides practicing yoga, she also indulges in two lower body exercises that help keep her body toned and picture-ready.
Arnold also revealed that she enjoys cooking and eating but started traveling as she got older, adjusting to the food types she eats, though the same cannot be said about the taste. 
She prepares her own meals at home, avoiding extra salts, sugars, and other additives in her food. To balance everything out, she takes a lot of water. 
Arnold has been married twice in her lifetime. Her first marriage was to professional boxer Lamon Brewster which lasted from 1991 to 1995. She tied the knot for a second time in 2012 with basketball coach Rico Hines. Their union also ended in divorce in 2016. 
Her second marriage ended after Hines' sex tape with another woman was leaked. After the marriage ended, Arnold swore off men, stating that she would never get married again. 
Arnold
has a daughter, Alijah Kai Haggins, born in 2004, whom she shares with music producer Carvin Haggins. She and Alijah make for a cute mother-daughter duo, as
evident in a video
the actress shared in 2017 showing them rocking out to Beyoncé's "Party."