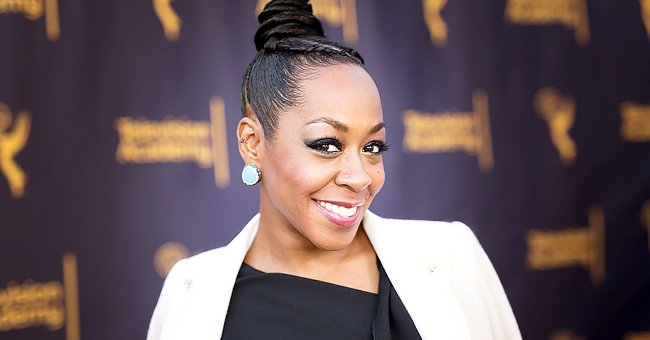 Getty Images
Tichina Arnold Shares Rare Snap of Her Look-Alike Mom Wearing a Military Sweater & White Pants
Actress Tichina Arnold just privileged her 2.2 million fans on Instagram with a glimpse of a never-before-seen candid picture of her mother, Diane Arnold, wearing a chic outfit.
Tichina Arnold posted a sweet image of her mother, Diane Arnold, on her Instagram feed yesterday, February 25. The proud daughter captured her mother's natural beauty well.
Diane had on a white-wash cameo military sweater and light chinos to match. The whole ensemble was paired with comfortable sneakers which the snazzy mom showed off on the stairs.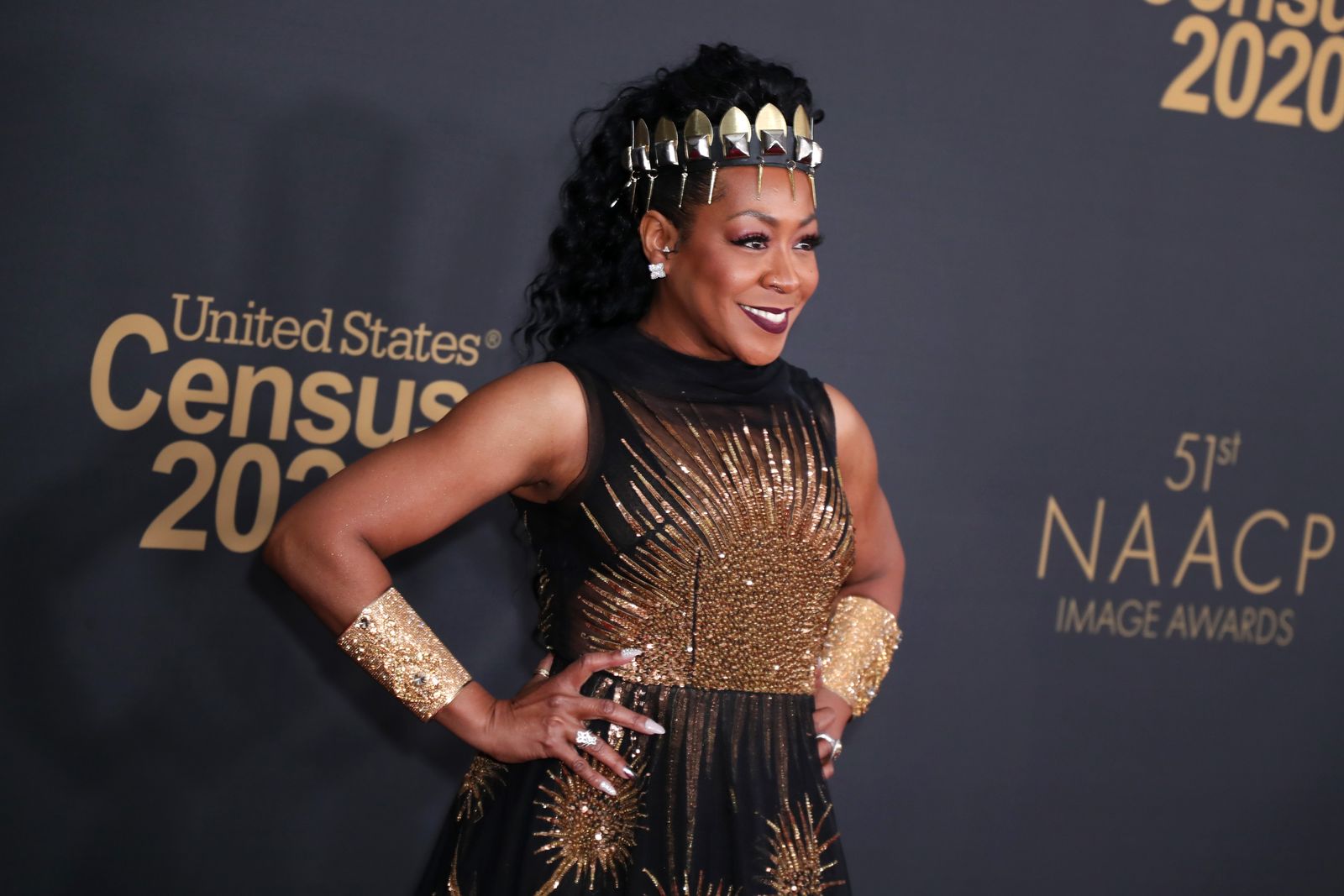 Tichina Arnold at the 51st NAACP Image Awards, 2020 in Pasadena, California | Source: Getty Images
Diane sported a bleached afro in the pictures and had on spectacles. The lush green foliage in the background emphasized Tichina's mom's lovable figure and sweet demeanor.
Tichina has often thanked her mother for her support over the years and encouraged her to pursue her acting career. It is no surprise that Tichina took to Instagram to show her pride again, and she wrote in the caption:
"Git it ma. Love this Woman."
Tichina first garnered attention with her role in "Little Shop of Horrors" (1986), which she starred in alongside Michelle Weeks and Tisha Campbell. Tichina was Crystal, one of the Greek chorus members.
The star then maneuvered her way into television acting and is well-recognized as Rochelle, the strict mom from "Everybody Hates Chris." Tichina is grateful to her mother for taking her desire to perform seriously as a child.
Last year, Tichina claimed another role, this time in a freshman comedy titled "The Neighborhood."
Tichina also feels indebted to her policeman father for encouraging her to pursue her dreams. She maintains that the key to getting hired is to come into auditions with a great attitude.
This year, Tichina will be reuniting with her old co-star and friend for life Campbell for a talk show called "Tisha & Tichina Have Issues." She spoke about the series in an interview:
"I'm happy that me and my bestie will have the opportunity to create and enjoy a platform where our audience can get intimate with us."
Last year, Tichina claimed another role, this time in a freshman comedy titled "The Neighborhood." She takes on the character of Tina, wife to Calvin in the show.
Her husband is horrified at the possibility that his African-American neighborhood is becoming gentrified when a white family moves in. CBS was trying to be more inclusive by creating the show.
Tichina used her mother, Diane, as inspiration to imbue Tina with warmth and approachability in the series. At its core, Tichina says that the show is about humanity and learning mutual respect.
Tichina has one child, Alijah Kai Haggins, with her ex-boyfriend Carvin Haggins. Tichina was married and divorced twice, first to Rico Hines and then to Lamon Brewster.
Please fill in your e-mail so we can share with you our top stories!