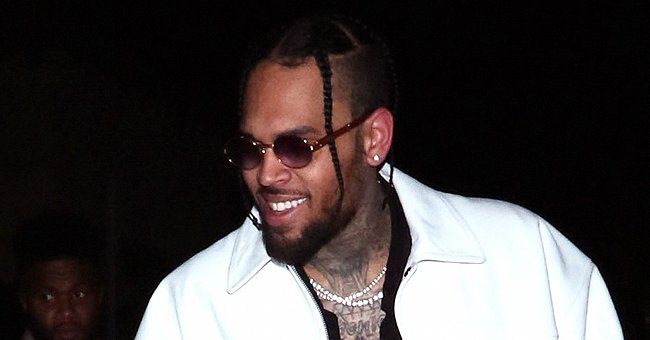 Getty Images
Chris Brown's Son Aeko Is Learning Manners as He Politely Asks For Candy in This Adorable Video
"Deuces" hitmaker Chris Brown recently took to Instagram to share an adorable video of his curly-haired baby boy Aeko learning how to politely ask for more candy.
At 31 years old, singer, actor, and dancer Chris Brown is a doting father to two beautiful children, Royalty Brown, 6, and one-year-old baby Aeko Catori Brown, the latter of which was recently featured on Brown's Instagram page.
The "Look At Me Now" singer shared a heartwarming video clip of his son, Aeko, and captioned it, "1 wit manners," followed by a red heart emoji to show how proud he was of the quick-learning toddler.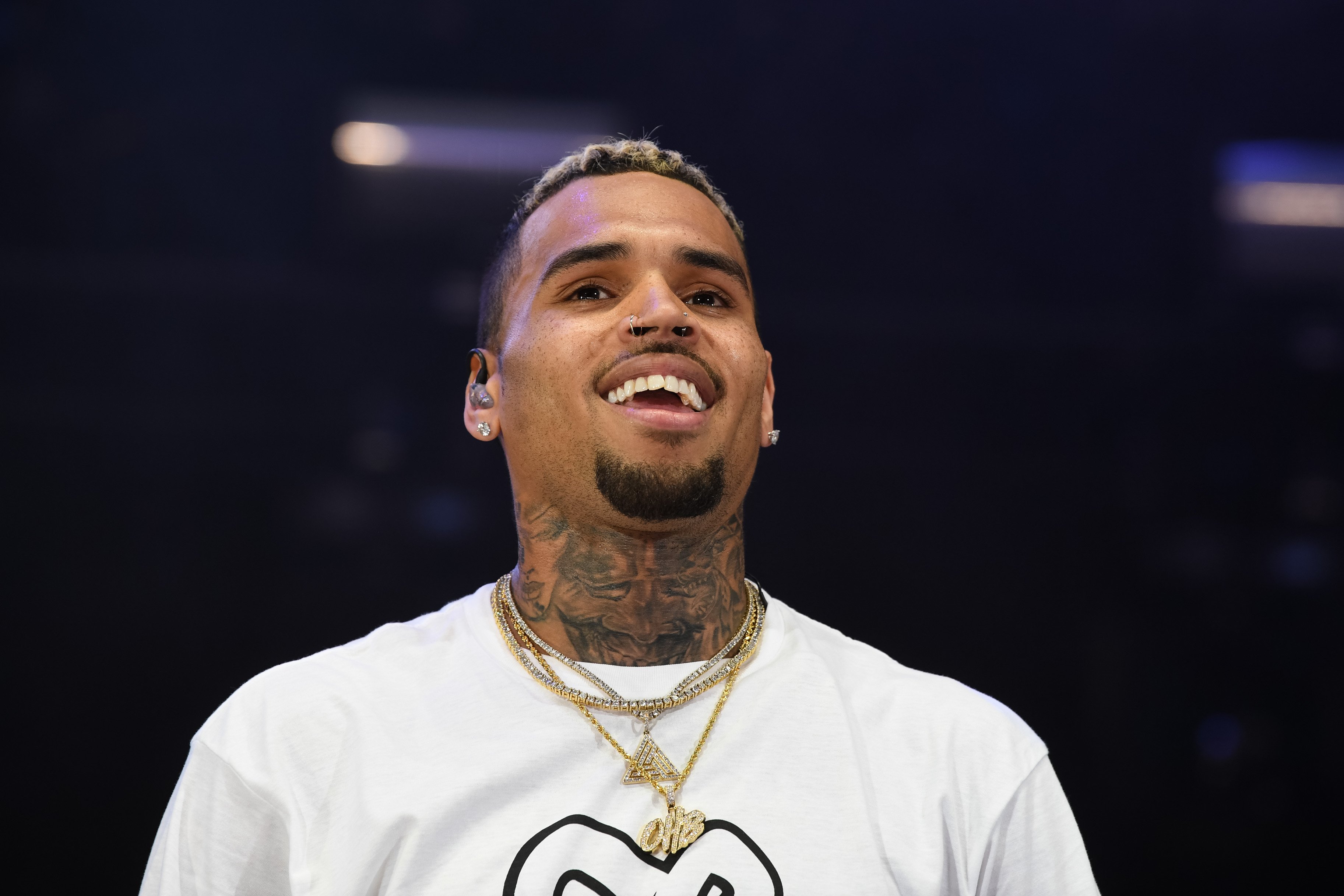 Chris Brown pictured on stage at the HOT 97 Summer Jam 2017 on June 11, 2017 in East Rutherford, New Jersey. | Source: Getty Images
The black and white video showed Aeko learning his manners as a voice could be heard teaching him how to politely ask for more candy. The excited toddler could be heard echoing the words in anticipation of his reward.
After mimicking the magic words, Aeko received his sweet reward straight into his mouth before being urged to say thank you. While he appeared hesitant, he eventually said "thanks" with a satisfied face and mouthful of goodies.
Aeko, who was captured rocking an oversized sweatshirt, is the best combination of his parents' looks. Brown shares the sweet boy with his on-and-off girlfriend, Ammika Harris, a Germany-based model.
Brown and Harris welcomed their bundle of joy in November 2019 and soon took to social media to share pics of their newborn. By December, both parents had introduced Aeko to the world via their individual Instagram accounts.
[Brown and Harris] have had to overcome distance as Harris mainly lives in Germany while Brown is based in the US.
Of course, being famous comes with haters, and Brown and Harris's baby news was welcomed with both positive and negative reactions. While most fans were thrilled for the couple, some haters questioned whether Brown was really Aeko's father.
Fortunately, both Harris and the "No Guidance" singer remained unphased and continued to celebrate their son. Now that Aeko is growing up, he is his father's mini-me and favors the superstar more and more each passing day.
Dealing with haters isn't the only hurdle that Brown and Harris have encountered during their parenthood. The pair have had to overcome distance as Harris mainly lives in Germany while Brown is based in the US.
With an adorable face like Aeko's, it's not surprising that Brown misses him dearly when they are apart, but the singer is devoted to his son and stays in touch with him via Facetime, texts, and picture messages.
The distance became particularly unbearable amid the COVID-19 pandemic, which forced Brown to remain separated from his son for months in 2020. With travel bans in place, the singer could not visit Europe to reunite with his baby boy.
Please fill in your e-mail so we can share with you our top stories!