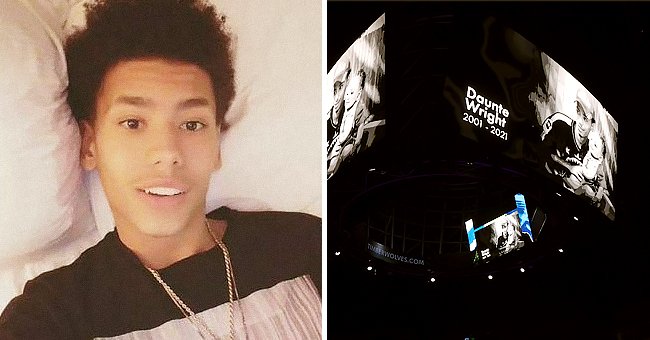 Twitter/ABC. | Getty Images
Here's How the Minnesota Timberwolves and Brooklyn Nets Honored Daunte Wright after His Death
The life of 20-year-old Daunte Wright was honored before the game between the Minnesota Timberwolves and Brooklyn Nets after police killed the young man on Sunday.
The Minnesota Timberwolves and Brooklyn Nets stood with their head bowed before they took to the basketball court as they paused for a moment of silence in honor of Daunte Wright.
20-year-old Wright lost his life after a police officer shot him during a traffic stop in the Minneapolis suburb of Brooklyn Center. Both of the competing teams rallied to show their support of Wright and to protest police brutality.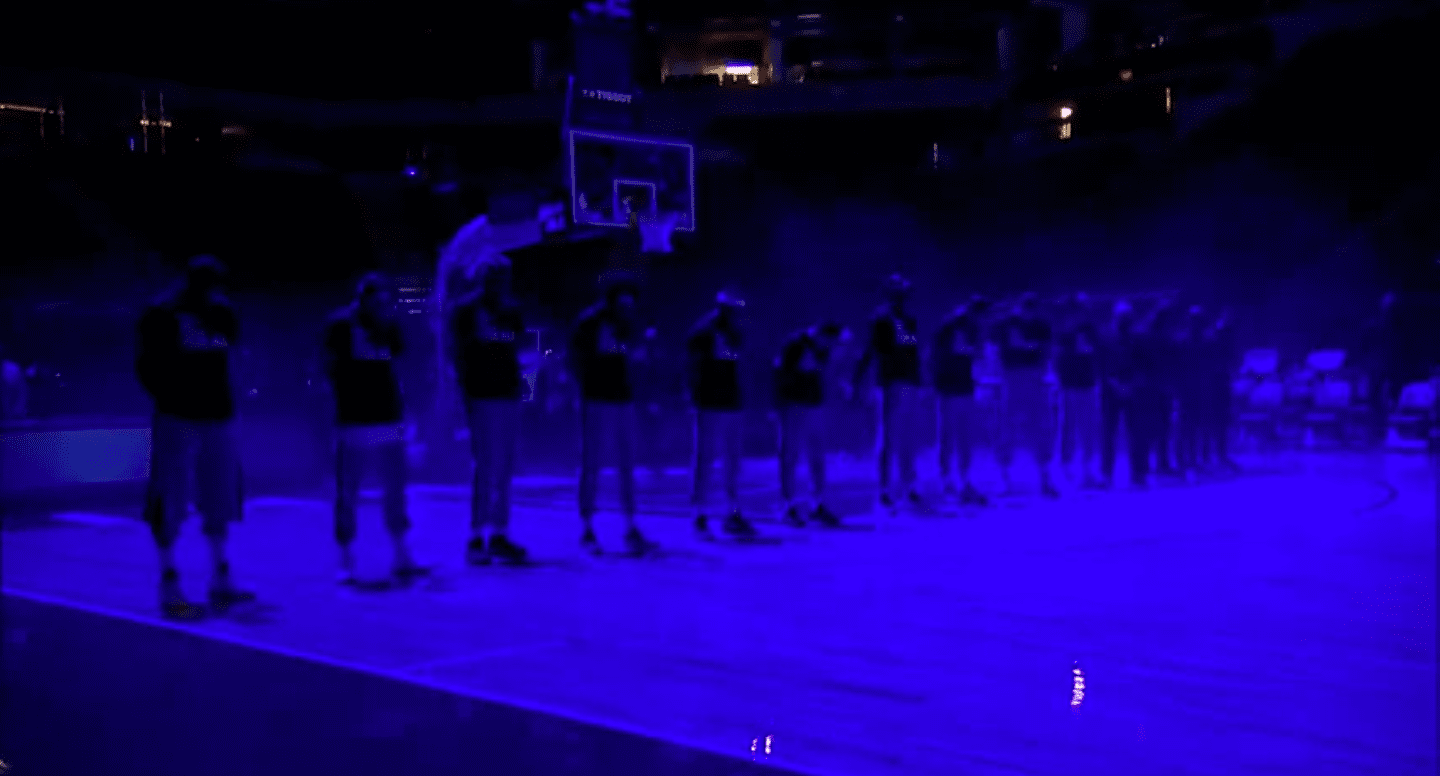 Screenshot of video showing basketball players having a moment of silence for Daunte Wright from April 13, 2021. | Source: YouTube/ YESNetwork
BOWED HEADS
The Minnesota Timberwolves paid tribute to Wright by postponing their game with the Brooklyn Nets from Monday to Tuesday and chose to put a moment aside for the players and fans to remember the life lost before the game.
A photo of the young man was projected on the big screen above the basketball court as the announcer called for all those in attendance to bow their heads in honor of Wright. He said:
"On Sunday, the Minnesota Timberwolves were heartbroken by the killing of Daunte Wright in Brooklyn Center. We extend our thoughts and heartfelt sympathies."
CALL FOR JUSTICE
Wright was fatally shot a few miles away from the location where George Floyde was killed only a few months prior, kickstarting the Black Lives Matter movement last year.
Potter then reached for what she thought was her taser but which was, in actual fact, her gun and shot Wright.
Wright's death prompted both competing teams to take to social media and call for justice for the young man. All the players wore black t-shirts with "With Liberty and Justice for All" written on in white.
TWO RESIGNATIONS
Tuesday morning Kim Potter, the officer who shot and killed the 20-year-old victim, as well as Police Chief Tim Gannon, who announced that the shooting was accidental, both resigned.
Brooklyn Center Mayor Mike Elliott shared the news of Potter's resignation after calling for the officer to be fired. He announced during a conference meeting:
"I'm hoping this will help bring some calm to the community, although ultimately people want justice. We have to make sure justice is served, justice is done."
UNREST AND PROTESTS
With the trial of Derek Chauvin, one of the officers charged with George Floyd's murder currently underway, Brooklyn Center has taken to protesting after the recent killing of another black man.
Wright's mother was on the phone with him as he spoke to the police officers moments before his death as he needed insurance information that the officers had requested. It was the last time she spoke with her son.
The mother heard her son conversing with the officers, at which point they asked him to step out of the vehicle, saying they will explain why once he had gotten out.
Potter then reached for what she thought was her taser but which was, in actual fact, her gun and shot Wright. He did not survive the injuries sustained and died at the scene.
Please fill in your e-mail so we can share with you our top stories!