Getty Images
Patricia Arquette Is a Loving Mother of Two Talented Children – Meet Enzo and Harlow
Actress Patricia Arquette has spent her over a three-decade career in Hollywood, portraying numerous roles. Still, her most special role to date remains as the mother of her son and daughter, Enzo and Harlow. Meet her two children.
Ever stunning and ever brilliant, actress Patricia Arquette has made herself an unforgettable and notable icon in Hollywood. After many years, the actress has not only earned several accolades, but she has gotten to play numerous great roles.
While she has all those roles to her name, one of her most important remains her role as mom to her two incredible children, her son, Enzo Rossi, and her daughter, Harlow Olivia Jane.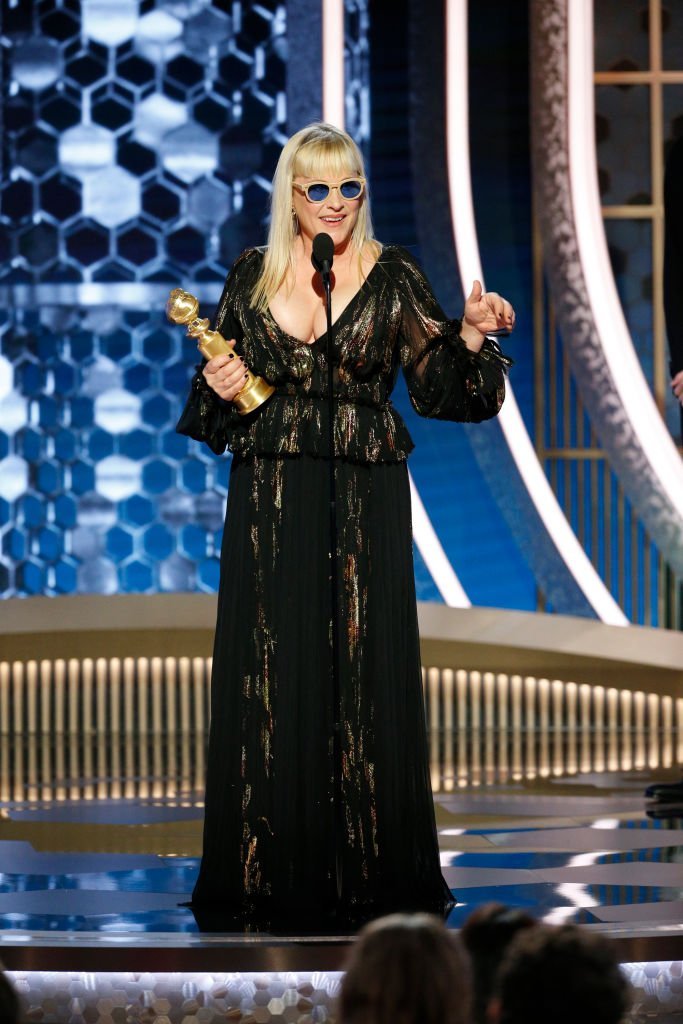 Patricia Arquette accepts an Award at the 77th Golden Globe Awards at the Beverly Hilton Hotel on January 5, 2020 | Photo: Getty Images
ARQUETTE'S SON, ENZO ROSSI
At the young age of 20, Arquette started dating a musician named Paul Rossi. At the time, the actress's career had barely taken off, and she and her boyfriend, Rossi, could hardly make ends meet.
On January 3, 1989, they welcomed their first and only child together, a son named Enzo. Only a month after Enzo was born, his parents amicably parted ways, leaving Arquette to raise her son alone.
The actress once revealed that she had trouble landing gigs, so much so that raising and taking care of her son became an extremely difficult task.
The struggle was so great that there were times she had to choose between buying her son's basic necessities like diapers and buying food for herself. Still, her struggle to find work continued, and she continued to do auditions hoping for the best.
In 1990, the big break she had been waiting for finally came. She landed a role in the hit series "The Outsiders" and, from there, established herself as an accomplished actress in the industry.
ARQUETTE'S DAUGHTER, HARLOW JANE
After Arquette separated from her son's father, she found love with actor Nicolas Cage. The pair got married in April 1995 and stayed together until Cage filed for divorce in 2000.
Cage went on to marry four more times, his most recent marriage being to his Japanese girlfriend, Riko Shibata. Arquette, on the other hand, found love a year after their divorce.
She met and fell in love with actor Thomas Jane. The actress and Jane got engaged in 2002 and welcomed their daughter, Harlow, on February 20, 2003.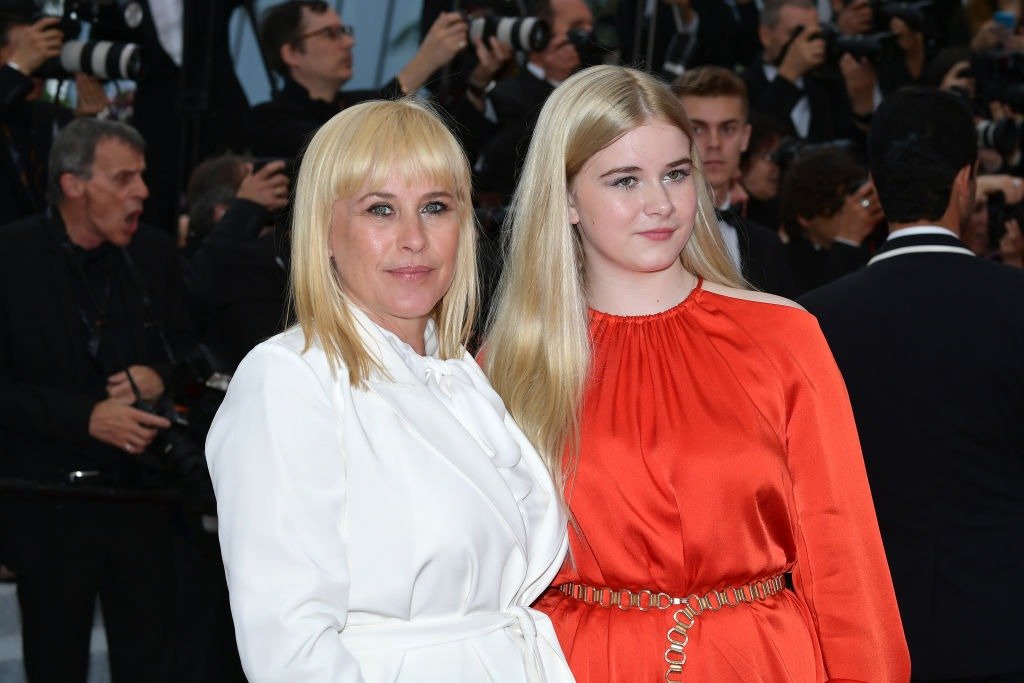 Patricia Arquette and Harlow Olivia Calliope Jane attend the screening of "Sibyl" during the 72nd annual Cannes Film Festival on May 24, 2019 | Photo: Getty Images
Three years after their daughter was born, they finally tied the knot in Venice, Italy, in June 2006. Sadly, Harlow was only about eight years old when her mother and father got divorced.
WHERE IS ENZO TODAY?
As the son of a renowned actress, Enzo started appearing at Hollywood events from a very young age. As he grew up, the actor's son started pursuing his own acting career and acted alongside his mother in "True Romance," The Indian Runner," and "Medium."
Now, Enzo also reportedly works at the University of Amsterdam, where he is an associate professor of Political Science. The 32-year-old is also a co-editor of the European Journal of Political Theory.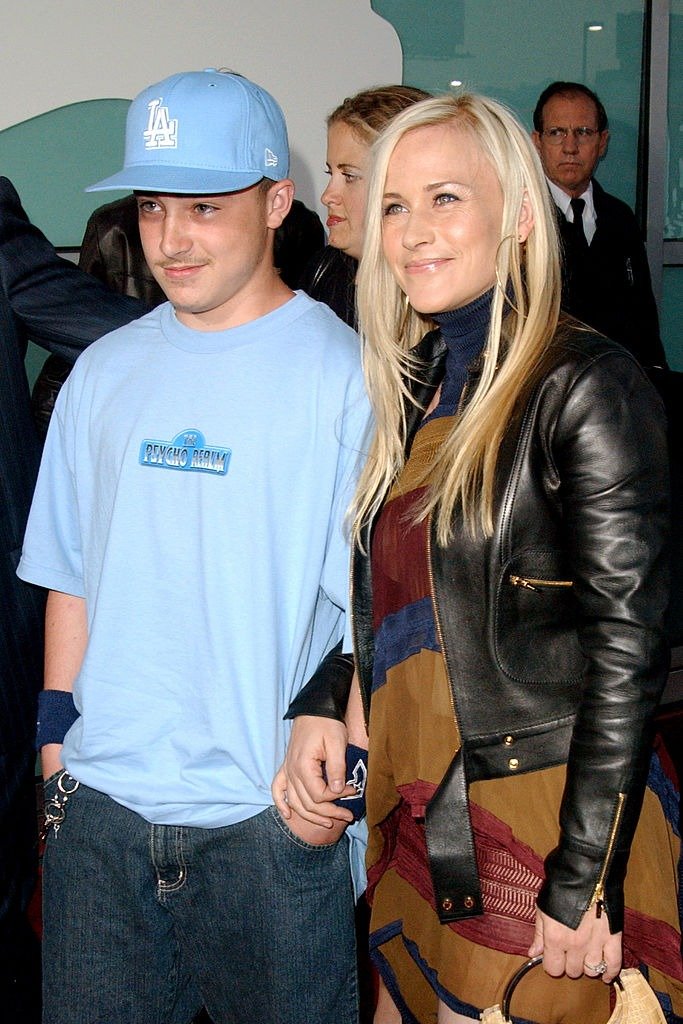 Patricia Arquette and son Enzo Rossi during "The Punisher" Los Angeles Premiere - Red Carpet at ArcLight Theater in Hollywood, California, United States | Photo: Getty Images
WHERE IS HARLOW TODAY?
While Enzo spends most of his time on Political studies, his half-sister, Harlow, is following in their mother's footsteps. The Golden Globe winner's daughter made her movie debut when she was just 12 in 2015's "Texas Rising."
Although her movie appearances have since been few and far between, the 18-year-old is often seen by her mother's side in many Hollywood events.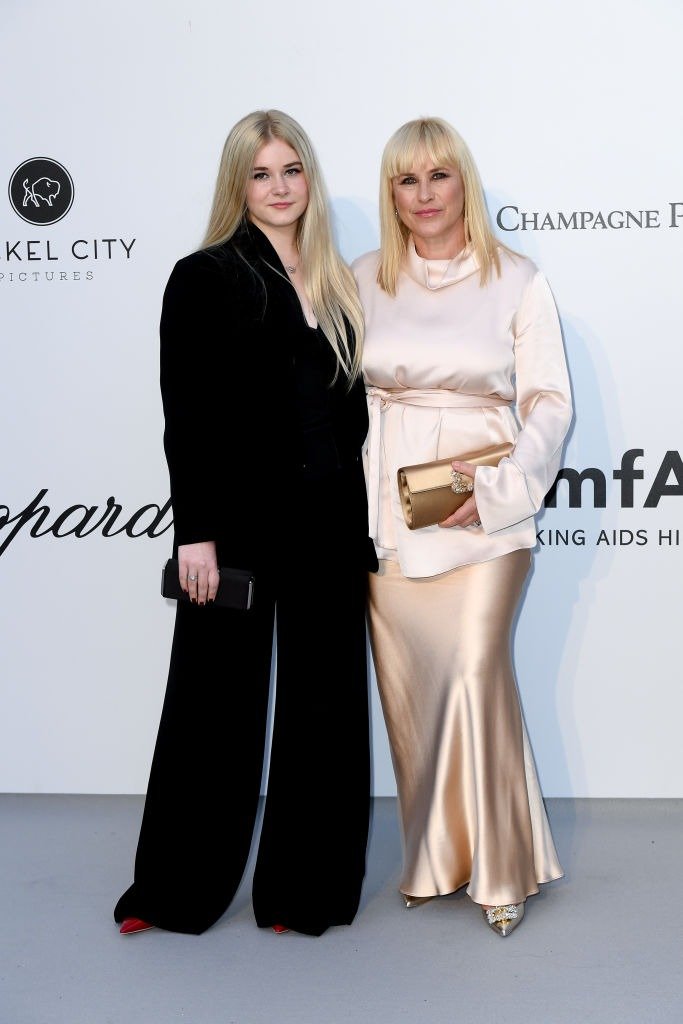 Harlow Olivia Calliope Jane, Patricia Arquette attends the amfAR Cannes Gala 2019 at Hotel du Cap-Eden-Roc on May 23, 2019 | Photo: Getty Images
WHERE IS ARQUETTE TODAY?
Over the years, Arquette has remained an exciting and relevant figure in the industry. Some of her works include the 2019 comedy movie "Otherhood," the TV series "The Act," as Dee Dee Blanchard in 2019, and the documentary, "You Cannot Kill David Arquette."
In 2019, she surprised everyone when she openly and excitedly gushed about her longtime boyfriend, Eric White. The love birds had reportedly been dating for five years after they were first spotted together in 2014.
In 2020, she was nominated for Best Performance by an Actress in a Supporting Role in a Series, Limited Series, or Motion Picture Made for Television at the Golden Globes award.
The actress told ET that she had a last-minute wardrobe malfunction, and as though that was not surprising enough, actress Joey King revealed the hilarious moment Arquette accidentally hit her on the forehead with her Golden Globe award.
No doubt, Arquette has gathered many hilarious stories over the years in her long career as an actress. Her children must be very proud to call her their mom.
Please fill in your e-mail so we can share with you our top stories!