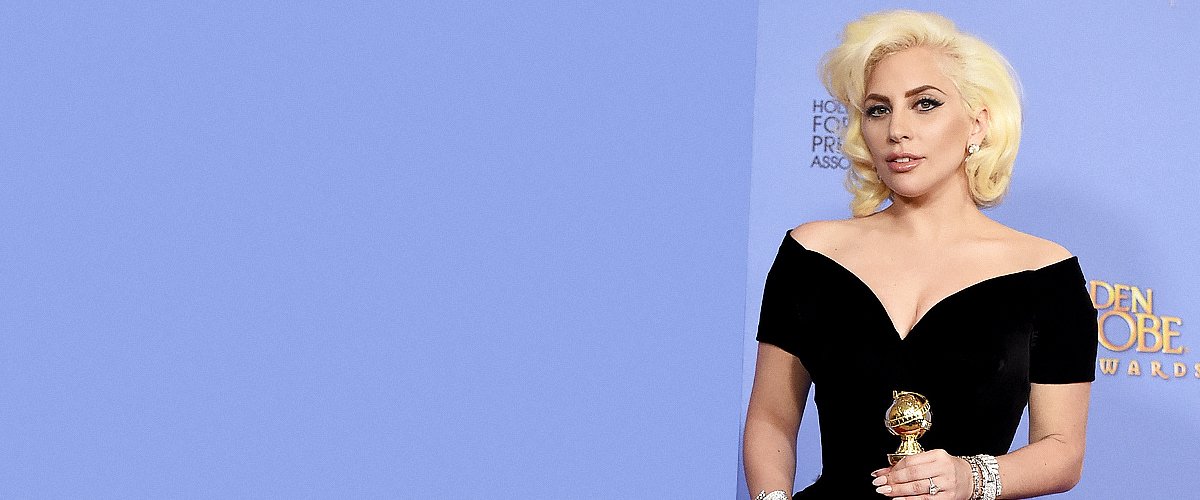 Getty Images
Golden Globes Fashion — Top 10 Looks from the past Decade
Year in, year out, celebrities of the film industry dress in their finest and most extravagant looks to grace the Golden Globe Awards. Here is a round-up of the top 10 looks from the past decade.
Stars. Flashing lights. Glitz. Glamor and style for ages. This is the Golden Globes where all the stars bring out the sequins and ruffles, the high slights and low necklines, and the bright smiles.
Originally started to honor the best achievements in 1943 filmmaking, the 1st Golden Globe Awards was held in January 1944 at the 20th Century Fox studios.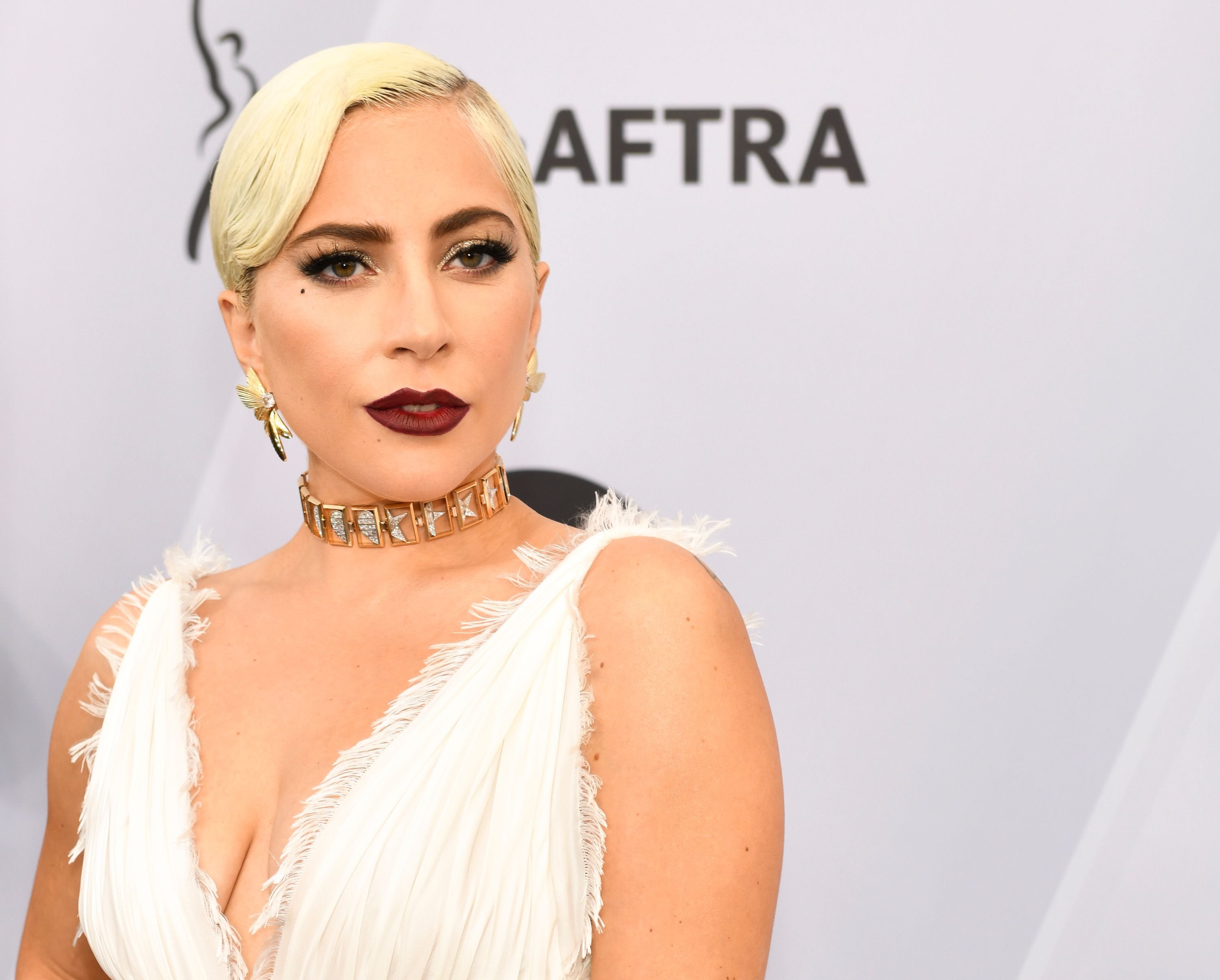 Lady Gaga at the 25th Annual Screen Actors Guild Awards at The Shrine Auditorium on January 27, 2019 in Los Angeles, California. | Photo: Getty Images
Now after nearly eight decades later, the ceremony continues to celebrate the best in film and television with a little more oomph each year than the last. Take a look at the top 10 Golden Globe dresses in the last ten years.
2021: ANYA TAYLOR JOY
Golden Globes fashion 2021 was incredibly impressive, to say the least. The night of February 28, 2021, was one of actress Anya Taylor-Joy's biggest nights of her career.
The 24-year-old "The Queen's Gambit" star chose the perfect dress for her big night and just as she did on screen, she blew everyone away with her outstanding look.
Taylor-Joy looked absolutely dazzling as she appeared virtually in a green Dior Haute Couture dress and bedazzled her look with Tiffany & Co. diamonds worth a million dollars.
The exact jewels were a $195,000 platinum and diamonds pendant, platinum and diamond earrings worth $1,500,00, and a $130,000 platinum and diamond ring.
Luxury stylist Law Roach shared behind-the-scenes glimpses of Taylor-Joy's look on Instagram. He posted a clip of him adding final touches to the breathtaking blonde bombshell's outfit.
2020: HELEN MIREN
Months before the pandemic swooped in to steal the ideal of physical Award shows, the ever-gracious and ever-stunning actress Dame Helen Mirren stole the show in a dress quite like no other.
While Golden Globes red carpet fashion is always impressive, Mirren's regal strapless burgundy strapless Christian Dior gown showed everyone else how exactly to work a red carpet.
She completed the elegant look with a stunning diamond necklace from Harry Winston and had her signature silver hair in soft drapes around her face.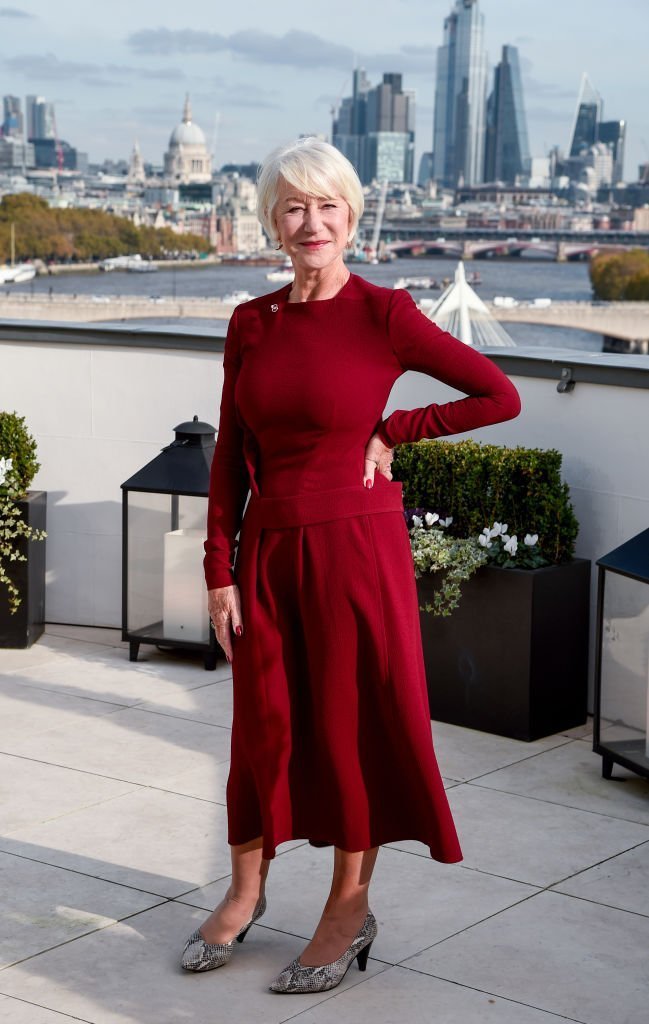 Dame Helen Mirren attends "The Good Liar" photocall at The Corinthia Hotel,October 30, 2019 | Photo: Getty Images
The Dame did not only make headlines for her look but also for the beautiful moment she and fellow legend Meryl Streep created together on the red carpet that year.
The strapless gown was as vibrant and breathtaking as its wearer itself leaving everyone in awe of her whole look.
Streep was spotted helping Mirren with a wardrobe malfunction. The internet was very quickly set ablaze with people applauding both women for exhibiting such warm and queenly attributes.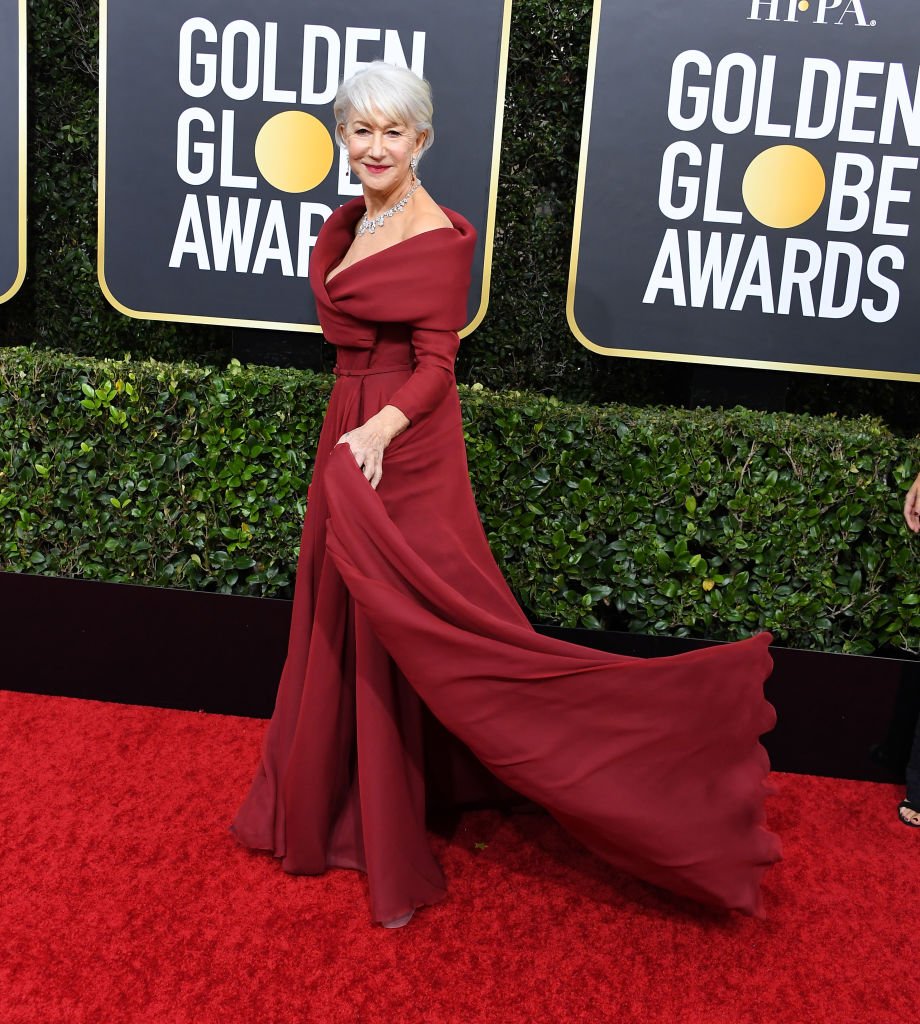 Helen Mirren arrives at the 77th Annual Golden Globe Awards attends the 77th Annual Golden Globe Awards at The Beverly Hilton Hotel on January 05, 2020 | Photo: Getty Images
2019: REGINA KING
There was plenty to marvel at on the red carpet of the 2019 Golden Globes. Regina King's Alberta Ferretti dress was most certainly at the top of that list.
The "American Crime" star chose to blind all and sundry in her beautiful custom shimmering pink gown with a perfect wavy bob to finish off the look.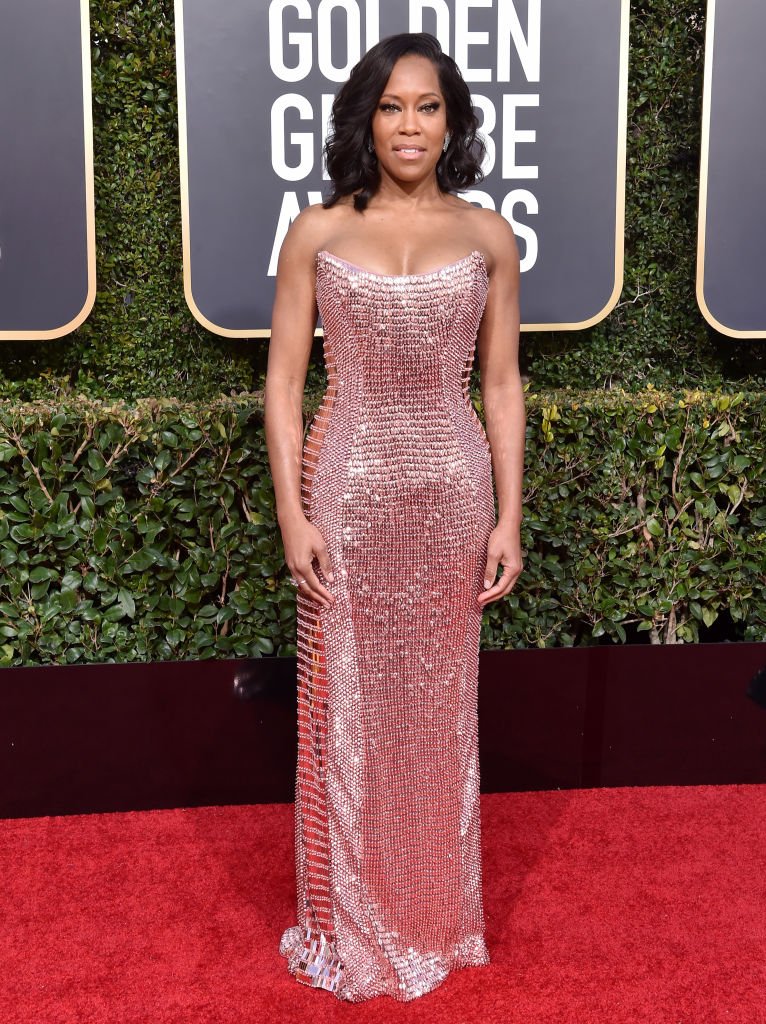 Regina King attends the 76th Annual Golden Globe Awards at The Beverly Hilton Hotel on January 6, 2019 | Photo: Getty Images
2018: DIANE KRUGER
German actress Diane Kruger showed everyone just how to work a red carpet in 2018 with what many would deem the most stunning look of the night; a too-gorgeous-for-words beaded Prada gown with a train still notorious for its perfection to date.
With her blonde hair coiffed to perfection, Kruger's look caught every eye with her sheer cape that graced her shoulders and the carpet.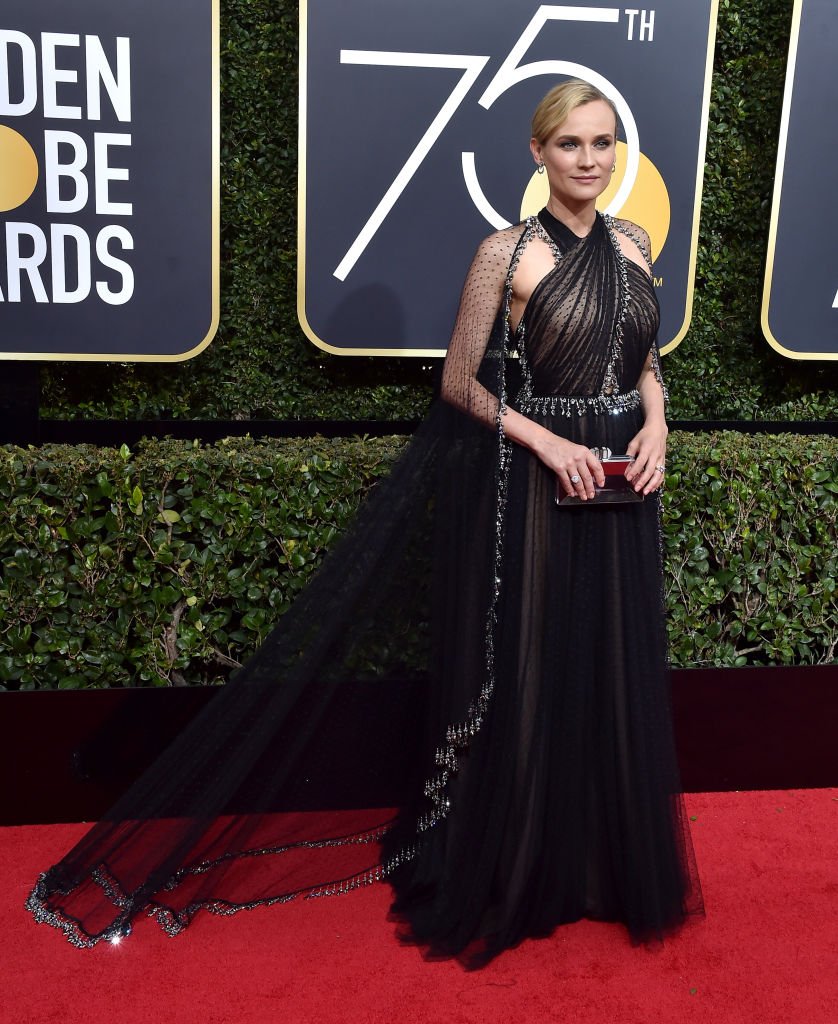 Diane Kruger attends the 75th Annual Golden Globe Awards at The Beverly Hilton Hotel on January 7, 2018 | Photo: Getty Images
2017: THANDIE NEWTON
Beautiful, elegant, and simple were the watchwords for actress Thandie Newton's look at the 2017 Golden Globes. The stunner rocked a flawless strapless white Bardot dress embellished at the floor-length hemline with rust-colored sequins.
The custom-made dress by Monse was perfectly crafted for the British actress, making it one of the most breathtaking looks at the Golden Globes 2017.
Thandie Newton attends the 74th Annual Golden Globe Awards - Arrivals at The Beverly Hilton Hotel on January 8, 2017 | Photo: Getty Images
2016: LADY GAGA
Lady Gaga and head-turning looks are no strangers. The singer received her first-ever nomination for Best Actress in a limited series/TV movie for her role in FX's "American Horror Story: Hotel."
Although that was an amazing feat for the "Pokerface" crooner, her look for the ceremony was even more so. The Best actress first-timer had her long-time stylist Brandon Maxwell dress her in a sensational corseted black Atelier Versace gown and Marilyn-style wig.
The full retro Hollywood look was an absolute banger, taking her to the very top of the list of best dressed Golden Globes outfits for the year and many more years after.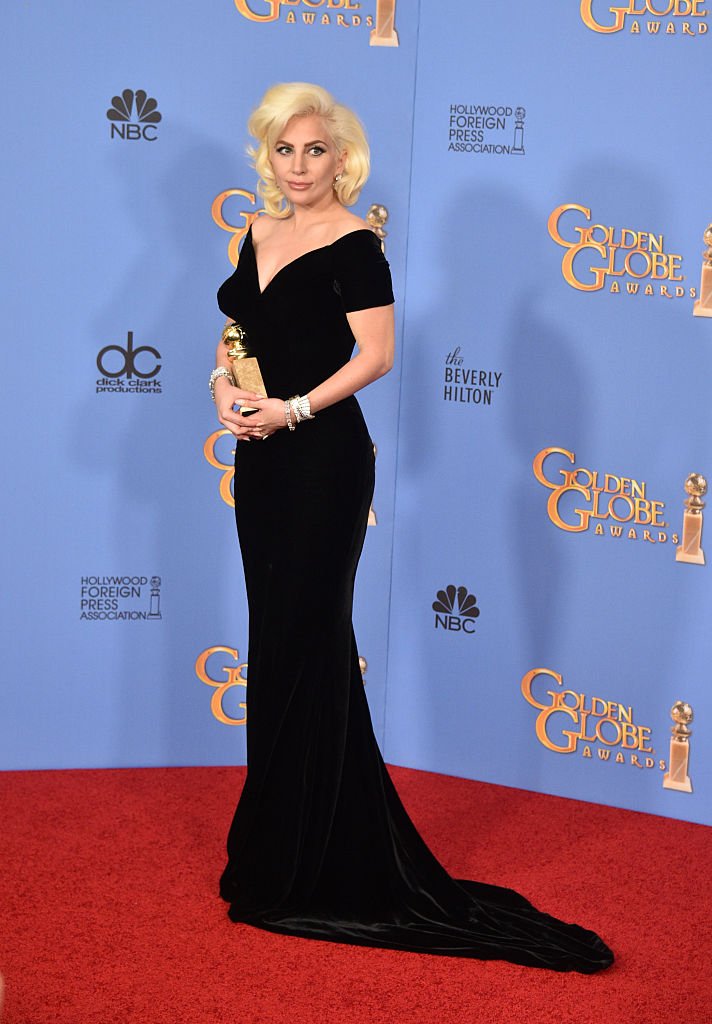 Lady Gaga during the 73rd Annual Golden Globe Awards at the Beverly Hilton Hotel on January 10, 2016 | Photo: Getty Images
2015: NAOMI WATTS
Naomi Watts, sunshine yellow, and a bold red lip? Yes please! The "Penguin Bloom" star graced the event as a gorgeous ray of sunshine in a bright yellow Gucci gown showing off her incredible physique and unparalleled glow.
She accessorized with Bvlgari jewels, including a Bvlgari Serpenti giant snake necklace and white gold two-tone with Pave diamonds ring. The actress was closely followed by Leslie Mann in a similar-looking lemon figure-hugging number by KaufmanFanco.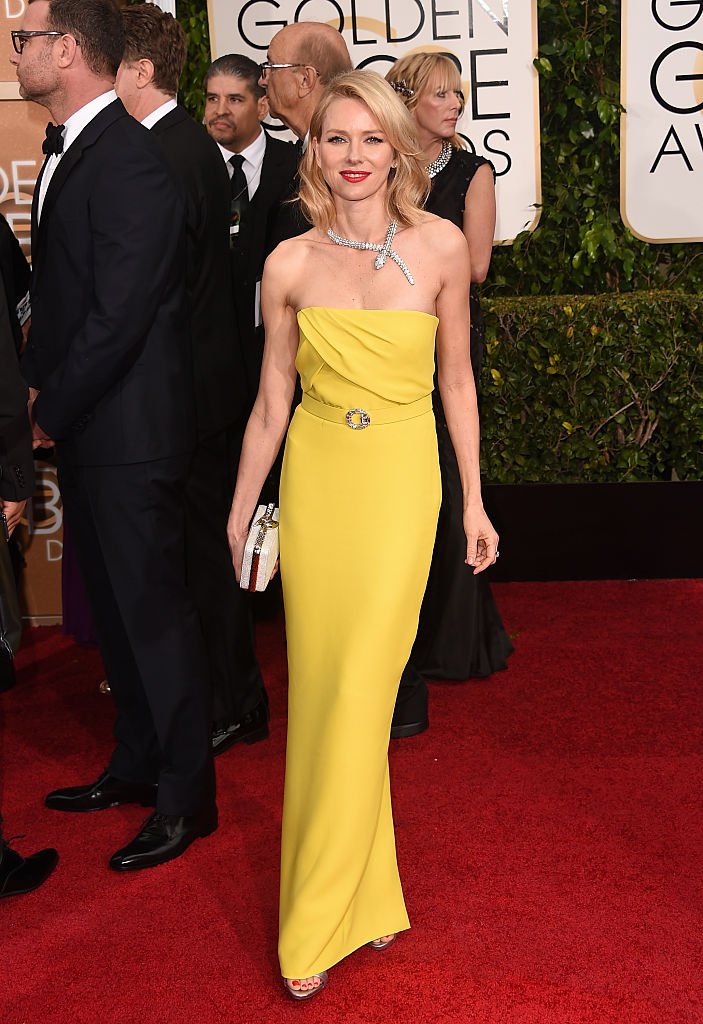 Naomi Watts attends the 72nd Annual Golden Globe Awards at The Beverly Hilton Hotel on January 11, 2015 | Photo: Getty Images
2014: LUPITA NYONG'O
"12 Years A Slave's" Lupita Nyong'o is a woman whose fashion style is as expressive and impressive as her acting skills. In 2014, she raised pulses in an unforgettable scarlet caped gown Ralph Lauren Collection gown.
Although the "Black Panther" star did not win an award that night, she did win everyone's heart and a place on every Golden Globes' best dressed list for many years to come.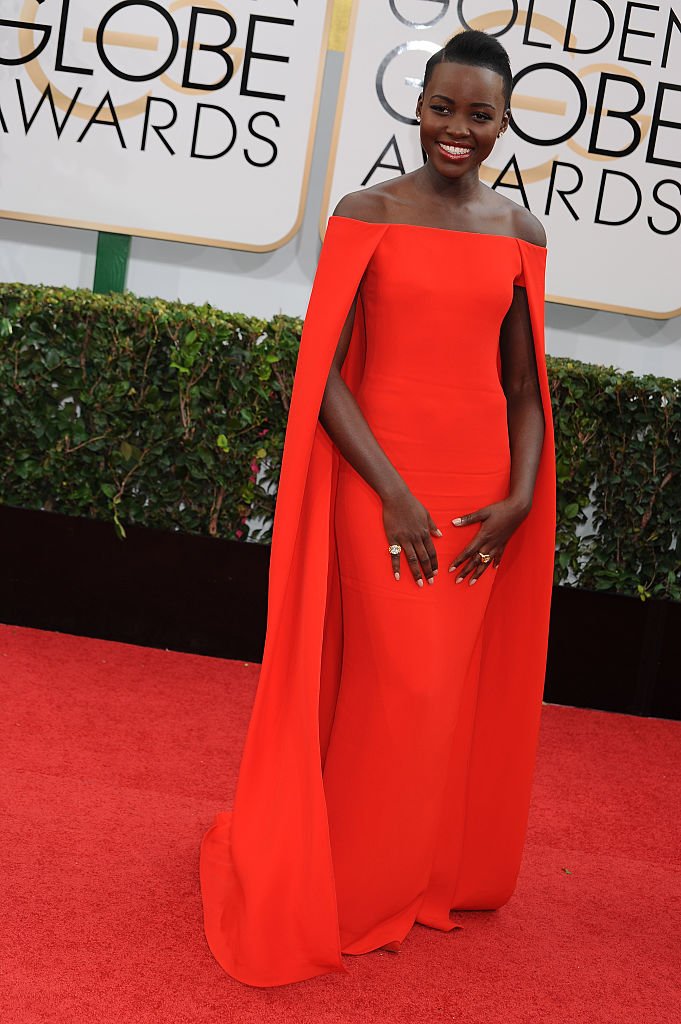 Lupita Nyong'o arrives at the 71st Annual Golden Globe Awards held at The Beverly Hilton Hotel | Photo: Getty Images
2013: EMILY BLUNT
Emily Blunt is not a woman to disappoint. Be it style, acting, and simply just existing in general, the actress is always doing everything right.
For the 2013 Golden Globes, Blunt put the gold in Golden Globes as she showed up in a showstopping gold cutout gown by Michael Kors.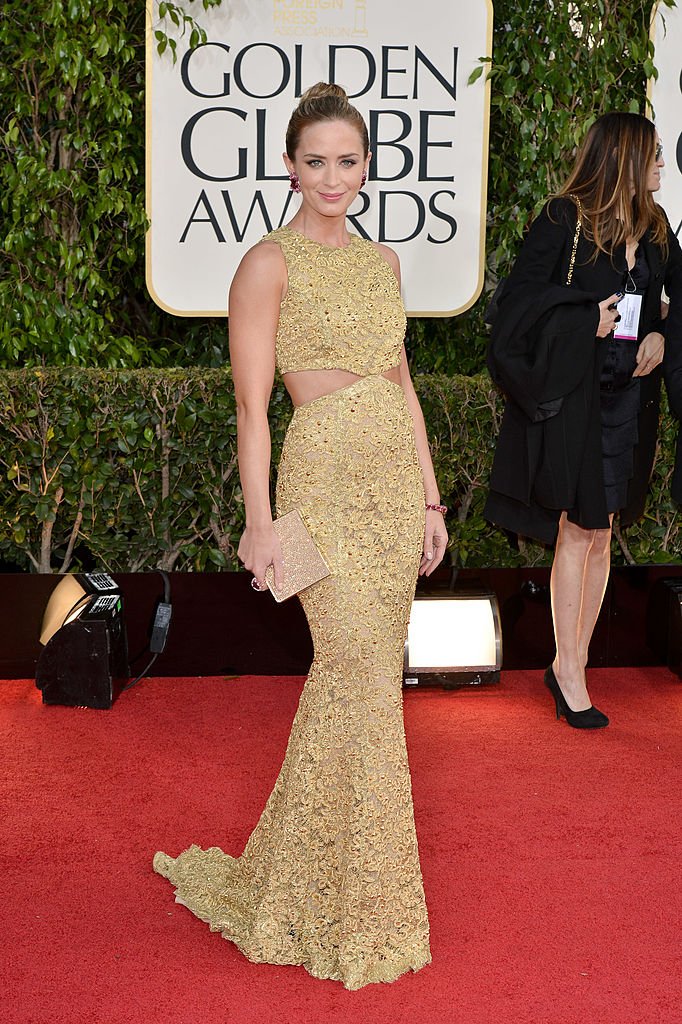 Emily Blunt arrives at the 70th Annual Golden Globe Awards held at The Beverly Hilton Hotel on January 13, 2013 | Photo: Getty Images
2012: ANGELINA JOLIE
On-screen, off-screen, anywhere in the galaxy, Angelina Jolie simply does not know how to stop being a stunning queen. The actress and her then-husband, actor Brad Pitt, scooped first place as the best dressed couple on the red carpet.
Jolie looked nothing short of divine in an asymmetric Atelier Versace dress with a stark contrasting red fold across the chest. The entire look was pure art.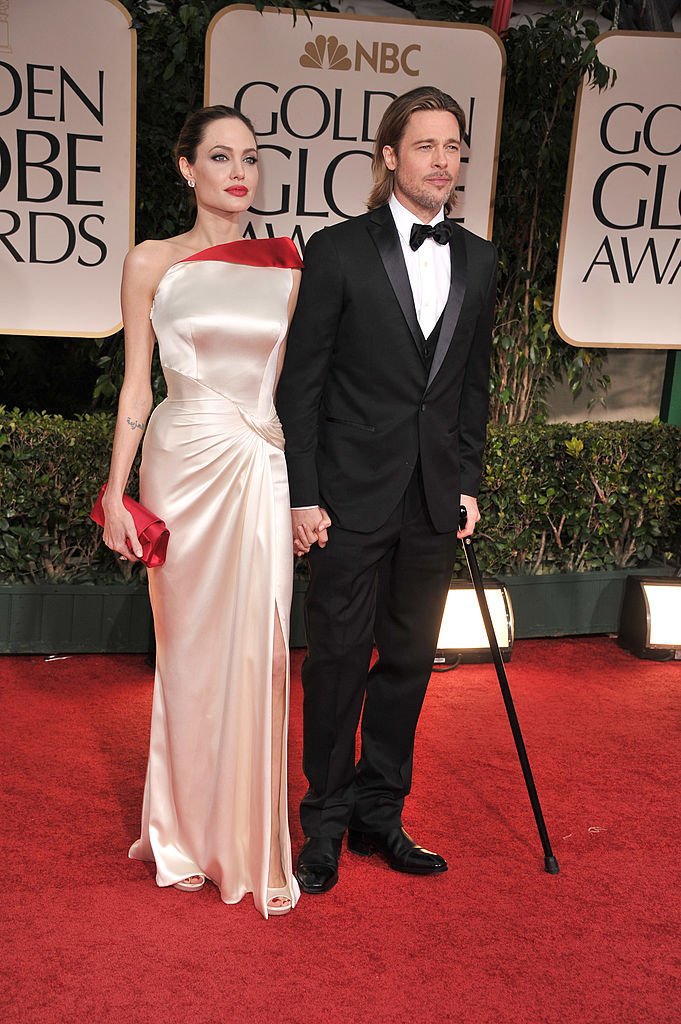 Angelina Jolie and Brad Pitt arrive at the 69th Annual Golden Globe Awards at The Beverly Hilton hotel on January 15, 2012 | Photo: Getty Images
2011: OLIVIA WILDE
There was no other dress more fitting for a real-life princess like Olivia Wilde than the shimmering sequin and tulle Marchesa gown that she donned for the 2011 Golden Globes.
The strapless gown was as vibrant and breathtaking as its wearer itself leaving everyone in awe of her whole look. Always leave it to Wilde to bring her A Game!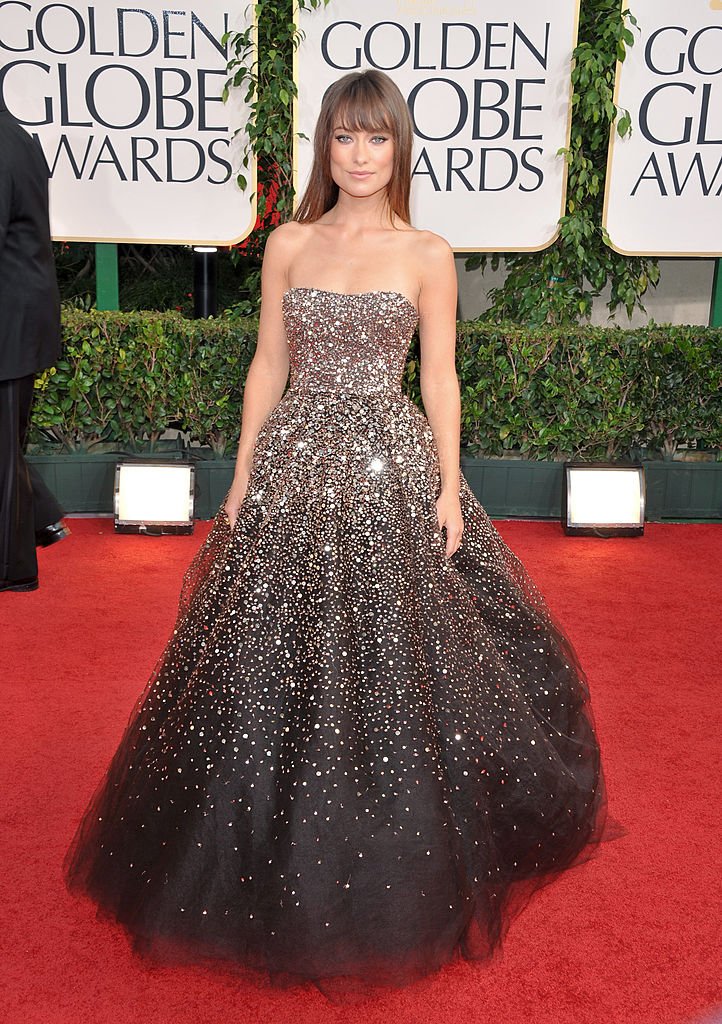 Olivia Wilde arrives at the 68th Annual Golden Globe Awards held at The Beverly Hilton hotel on January 16, 2011 | Photo: Getty Images
As the years continue to pass, fashion enthusiasts can be sure to expect more of such incredibly gorgeous looks. This is clearly just the beginning as fashion itself continues to evolve!
Please fill in your e-mail so we can share with you our top stories!