E! Online: Meghan Markle Had Hoped She Could Support Prince Harry at Prince Philip's Funeral
Duchess of Sussex, Meghan Markle, reportedly wanted to attend the Duke of Edinburgh, Prince Philip's funeral following her interview with Oprah Winfrey which caused tension amongst the family.
A source close to Meghan Markle told E! Online that the former actress would have loved to show support to Prince Philip following his recent death if she were not too far along in her pregnancy.
The 39-year-old is heavily pregnant with her and Prince Harry's second child. The pair are already proud parents to their one-year-old son, Archie.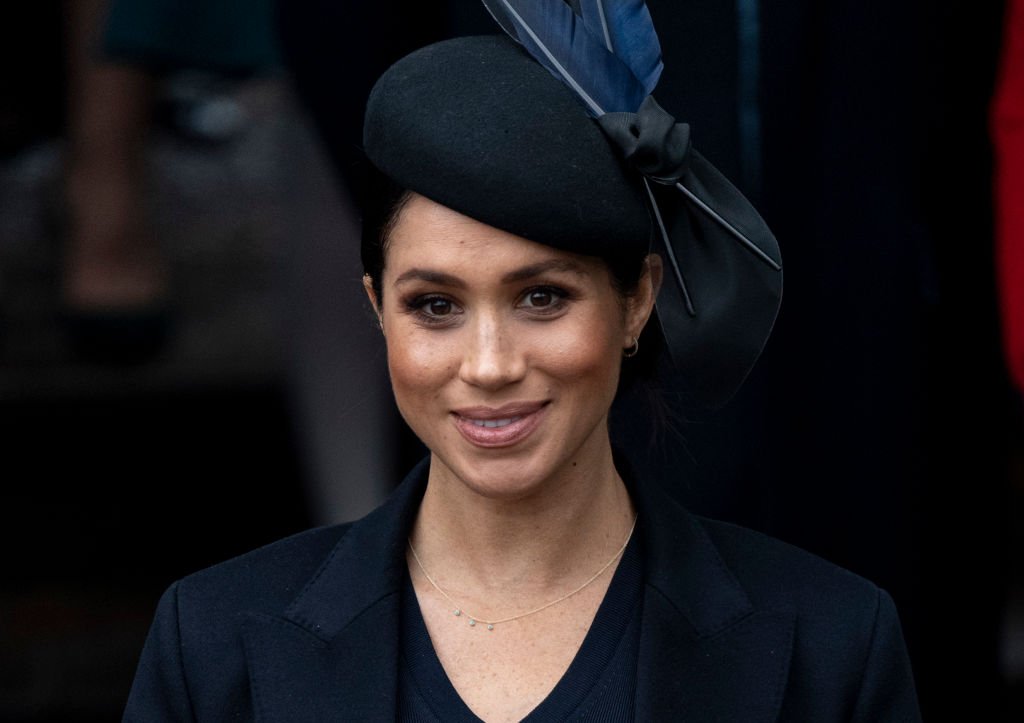 MARKLE ON MISSING THE FUNERAL
"Meghan wishes she could have flown to the UK to support her husband but has been advised not to due to her pregnancy," the insider revealed. According to the source, Markle would have put aside all the family tension to be there with her husband.
The insider added the royal couple is still not on good terms with the rest of the family. Nonetheless, the Duke of Sussex's trip to his homeland comes at a reasonable time.
His presence will allow him and his brother Prince William to "continue working on their relationship" after an apparent fallout between them. The source added the Duke wants to keep the tension away from his pregnant wife.
"Harry wants to make sure Meghan and the baby are healthy and not involved in stressful situations," said the insider, such as the very public funeral of his grandfathers.
PRINCE HARRY STILL LOOKS BACK
However, it does not mean he is not worried about Markle, who is due any day from now. A source told US Weekly that the 36-year-old is already missing her and their child and has been FaceTiming them daily.
"He actually speaks to Meghan a few times a day because he worries about leaving her when she's so far along in her pregnancy," the source disclosed.
THE DUKE NOW IN THE UK
Prince Harry returned to his native land on Sunday to attend his grandfather's upcoming burial. Prince Philip died on Friday. He was 99 years old.
Entertainment Tonight previously learned that his grandson, who now resides in the US, did everything he could to attend his funeral. It is Prince Harry's first visit since March 2020, when he and his spouse stepped down from their royal duties and have since moved to California.
HOPES FOR BYGONES TO BE BYGONES
With the prince back at home, the royal household hopes that his visit will dissolve some of the rifts in the family that occurred in the wake of the couple's interview with Winfrey last month. 
A royal expert, Katie Nicholl, revealed Prince Harry was relatively close to his grandfather. While tensions have been high within the Royal family, he is looking forward to reuniting with them.