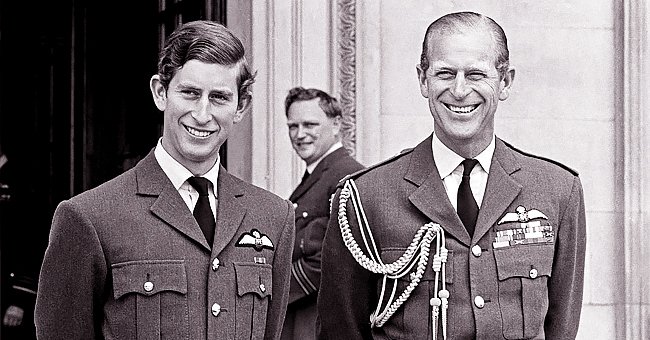 Getty Images
Prince Charles Posts a Touching Slideshow in Honor of His Father the Late Prince Philip
Prince Charles shared a heartwarming slideshow video that captured sweet moments of his father, Prince Philip, the late Duke of Edinburgh, following his death at 99.
Prince Philip's death undoubtedly left a void in the hearts of his loved ones with whom he shared countless lovely moments during his lifetime.
His children, as well as grandchildren, remember him for many reasons dear to them, but most importantly, he has been hailed for his undying loyalty and support to the Queen, who he served for more than seven decades.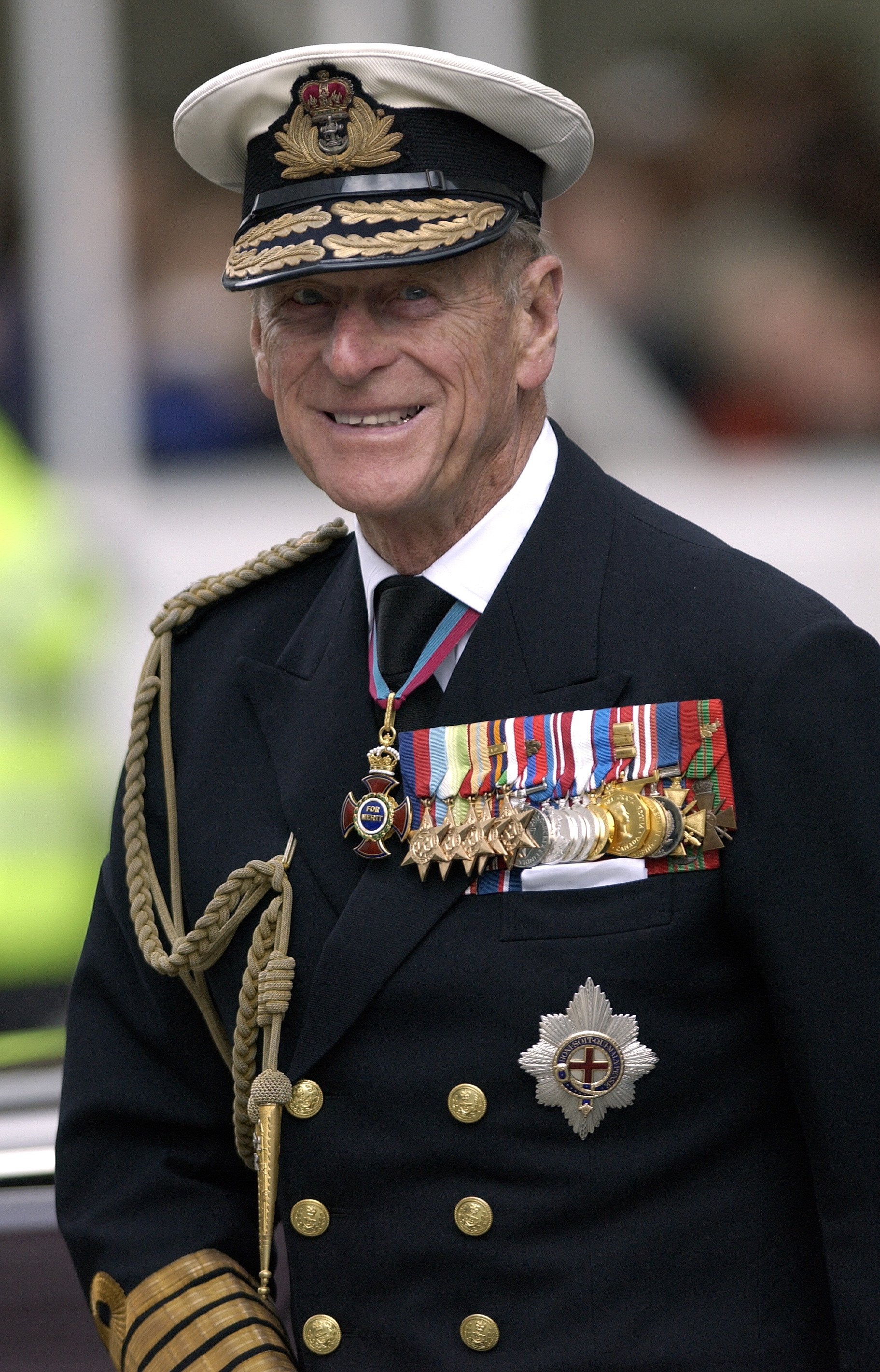 Prince Philip pictured in his Military Uniform As Admiral Of The Fleet for a service remembering the Iraq War. London, England. | Photo: Getty Images
Following his death on Friday, April 9, members of the royal family have paid tribute to him via various social media handles. Various pictures of the late Duke showing his service to the Queen have been shared on social media.
Charles, the Prince of Wales, shared a lovely video on his Instagram listing his father's honors while paying tribute to his legacy. The video contained pictures of his father's days of service and moments he shared with the Queen.
Prince Charles hailed his father for his many accomplishments, especially his selfless service to his country and the commonwealth. The Prince wrote that the family misses their patriarch enormously alongside the countless others who enjoyed his years of devotion and service.
The late Duke of Edinburgh attended all the weddings of his adult grandchildren and even had moments of enjoying hobbies with them.
Prince Charles, towards the end of his tribute, wrote that he believes his late father would be proud and amazed by the love and support directed at him since his death.
The royal family has given further details about the late Duke of Edinburgh's funeral, which is slated for this weekend. His funeral will be regarded as a ceremonial royal funeral and not a state funeral.
A spokesman for the royal family revealed that Prince Philip's funeral would observe and respect COVID-19 health guidelines with no public access granted as the royal family hopes to maintain social distancing.
Although the loss of their 99-year-old patriarch saddens the family, they are glad to celebrate a well-lived life of service, a spokesman for the family noted.
Prince Philip's death coincidentally occurred on the 16th anniversary of Prince Charles's wedding to Camilla, Duchess of Cornwall. The couple chose to ignore their anniversary on social media but instead honored their late hero.
Prince Philip was said to have enjoyed a close bond with his eight grandchildren with the Queen. According to reports, the late Duke of Edinburgh attended all the weddings of his adult grandchildren and even had moments of enjoying hobbies with them.
Please fill in your e-mail so we can share with you our top stories!