CNN's Don Lemon & Fiancé Tim Malone Wear Matching White Hats in Throwback Snap From the US Open
American television journalist Don Lemon delighted fans with a throwback photo of himself and his fiancé, Tim Malone, wearing matching hats at the US Open.
Partners that rock matching hats stay together! Such is the case of CNN's Don Lemon and his fiancé, Tim Malone, who graced the last US Open tournament as a couple in identical red and white hats.
Taking to Instagram, Lemon shared a throwback photo of them coupling up at the US Open, looking as happy as ever. The shot showed the duo backing the lawn tennis court as they struck a standing pose in front of a lineup of seats.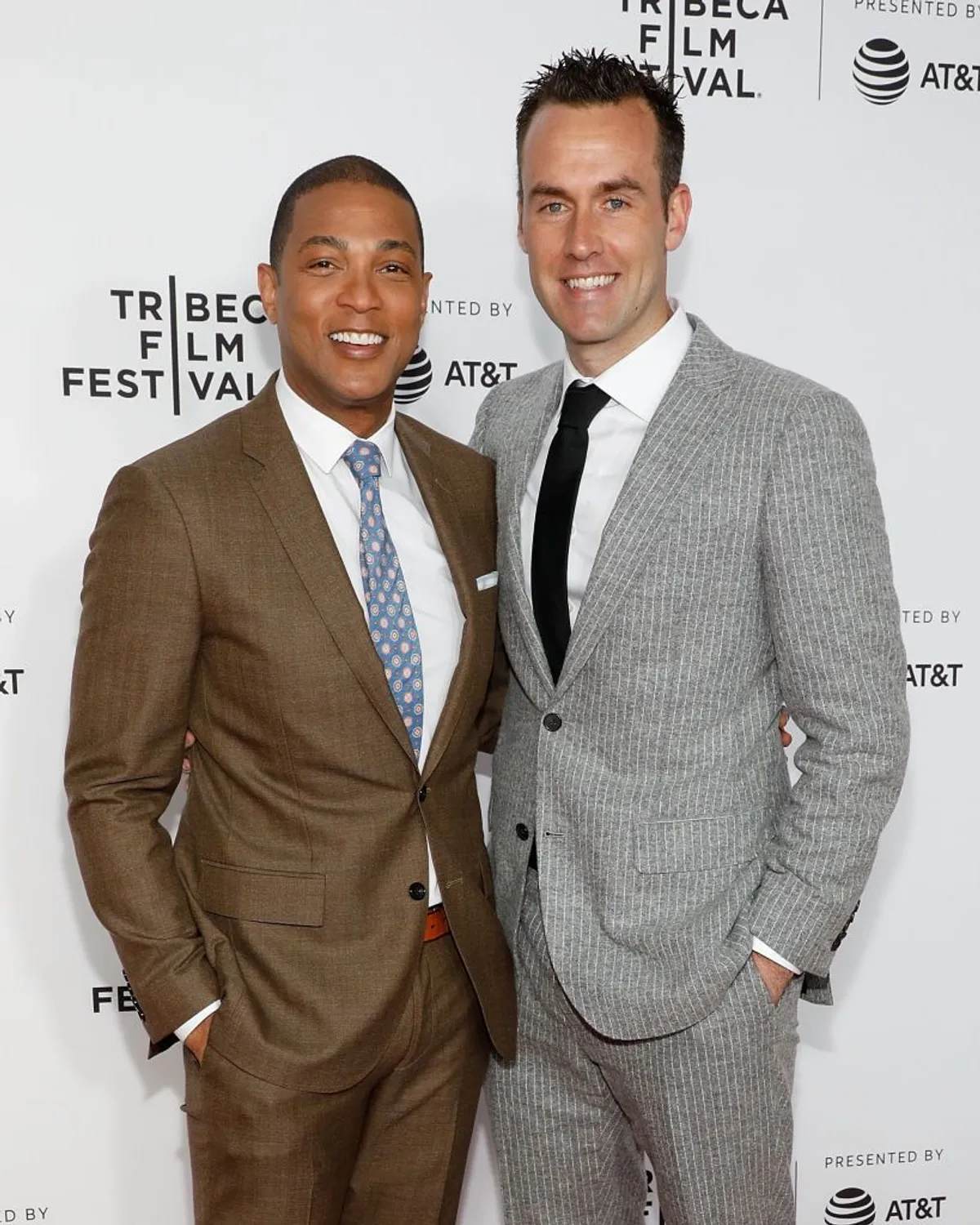 Lemon looked daring in his black T-shirt paired with chinos pants while rocking dark sunshades. Standing beside him, Malone made a statement with his light blue T-shirt paired with pristinely white pants.
He completed this ensemble with his dark sunglasses dangling down the neck of his shirt. Via the caption, Lemon informed fans of their excitement to grace the US Open once again this year. He wrote:
"I heard the @US Open will make a return this year and had to share this #TBT of me and @timmalonenyc. Excited to see events ..."
Fans instantly took to the comment section to gush about how cute they looked together, with most commending their gorgeous hats. Others reminisced on how much they have missed the game of tennis.
However, one fan did not seem so pleased with the couple, calling out the CNN host for being racist, despite being Black and gay. The allegations seem unfounded, as Lemon has been known to kick against racism through his work in entertainment.
Lemon said yes to the grand proposal, and their romantic lives have progressed to greater heights since then.
In his book, "This Is Fire: What I Say To My Friends About Racism," the television journalist detailed how the last four years exposed racism, making it impossible to ignore it on a national level.
And when he's not speaking out against racism, he is planning a family with his partner, Malone. In a recent interview, the CNN host disclosed that he and Malone decided to put their marriage plans on hold until the world overcame the coronavirus. He divulged:
"The wedding is still on, but we just decided not to talk about it until the pandemic is over because there are more important things..."
In line with their plans, the couple has already moved into a bigger apartment and was looking at the available options of becoming parents. Some of the options they have considered so far were adoption and surrogacy.
It can be recalled that Don Lemon and Tim Malone were engaged in April 2019, after Malone popped the question in the most romantic way ever.
The twosome shared epic details of their engagement on Instagram, including pictures of their rescue pets, Barkley and Boomer wearing tags with the inscription, "daddy, will you marry papa."
Of course, Lemon said yes to the grand proposal, and their romantic lives have progressed to greater heights since then. Hopefully, fans can get to see more adorable throwback images like this one!