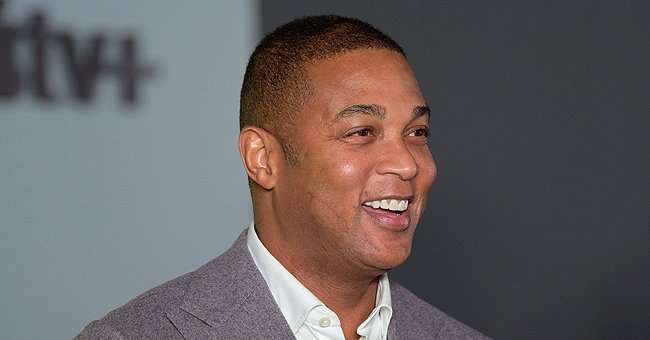 Getty Images
Don Lemon & Fiancé Tim Pose Wrapped in Striped Blankets after Plunging into Cold Sea (Video)

American television journalist Don Lemon and his fiancé Tim Malone were seen posing wrapped in striped blankets after taking a plunge in the freezing sea to raise money for the local food pantry.
Don Lemon has risen to a noble cause. The American journalist, along with his partner Tim Malone, recently took it upon themselves to raise funds for their local food pantry in a recent Instagram post.
In the update on Lemon's feed, the love birds were seen posing at the beach with huge smiles on their faces as they wrapped themselves in matching striped blankets with their initials sewn on them.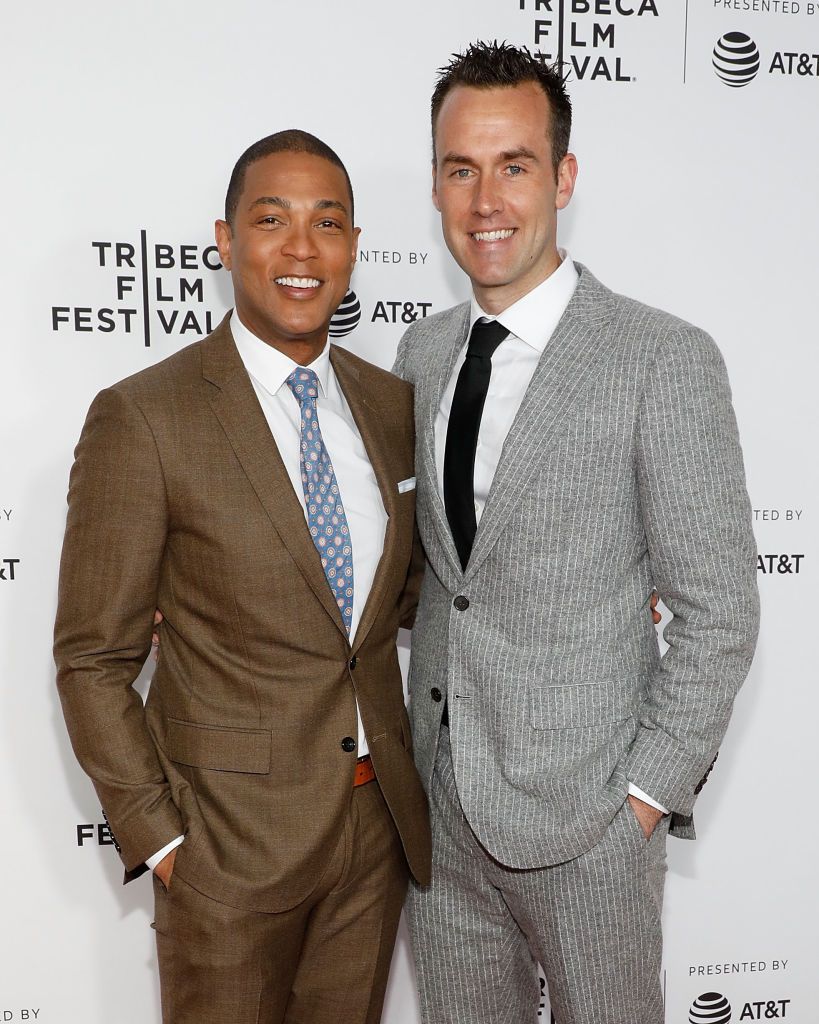 Don Lemon and fiancé Tim Malone at the "Clive Davis: The Soundtrack Of Our Lives" opening gala of the Tribeca Film Festival on April 19, 2017 in New York City | Photo: Getty Images
The TV star had on tinted swimming goggles, a white long-sleeved shirt, and bright blue striped briefs, while Malone, on the other hand, only had on pink briefs. In the second slide, which was a video, they were both fully dressed.
The one-minute clip was recorded right before they plunged into the cold sea. The duo was seen sitting in the open booth of their car, getting geared up to take the bold dive. After much motivation from each other, they finally got undressed and ran towards the water.
Malone was the first to make it in, completely submerging himself in the freezing water while Lemon barely plunged his whole body in. Immediately after, they both ran out of the water, laughing and exclaiming as they were hit by the cold.
Seeing the pair having such a good time together, it is easy to remember when they got engaged in April 2019 after Malone sweetly proposed by popping the question on their dog's collar tag.
They also wowed the world when they shared a heartwarming kiss on live television during CNN's New Year's Eve broadcast.
The excited journalist immediately took to his Instagram to share the news with his fans and followers, explaining that his fiancé popped the question on his birthday, so how could he say no.
In a candid interview, Lemon revealed that their relationship felt a whole lot different after the engagement. He explained that being engaged made it feel real.
He gushed about his excitement at the prospect of getting legally married as a gay man. The 54-year-old later opened up about the time he came out to his mother that he was into men back in the day.
He revealed that she had been concerned at first, but later had to learn how to quell her fears and accept him. Now years later, the journalist is doing well with Malone.
The lovers met in New York City and started their love story in the summer of 2016 when they began dating. They made their relationship public when Malone, a real estate agent and former media exec, showed up on Lemon's Instagram feed.
They also wowed the world when they shared a heartwarming kiss on live television during CNN's New Year's Eve broadcast segment as they counted into 2018 at the Spotted Cat in New Orleans.
Ever since they went public with their relationship, Lemon and Malone have kept their fans up to date on their love with posts on social media. With a love that only seems to wax on stronger, it is safe to call them a match made in heaven.
Please fill in your e-mail so we can share with you our top stories!