Tori Spelling Shows off Her Figure in a Bikini Top During Family Outing With Daughter Stella
Tori Spelling went on a vacation with her family and got the internet talking about how stunning she looked in the matching outfit she wore with her daughter Stella. 
Tori Spelling seemed to have an undying love for her daughter, Stella McDermott, and she took to Instagram on Monday to share a video of herself and her daughter having a good time. 
The video featured Spelling looking beautiful in a red tank top and a pair of blue jeans shorts that exposed a major part of her figure. She also rocked her blonde hair and red lipstick.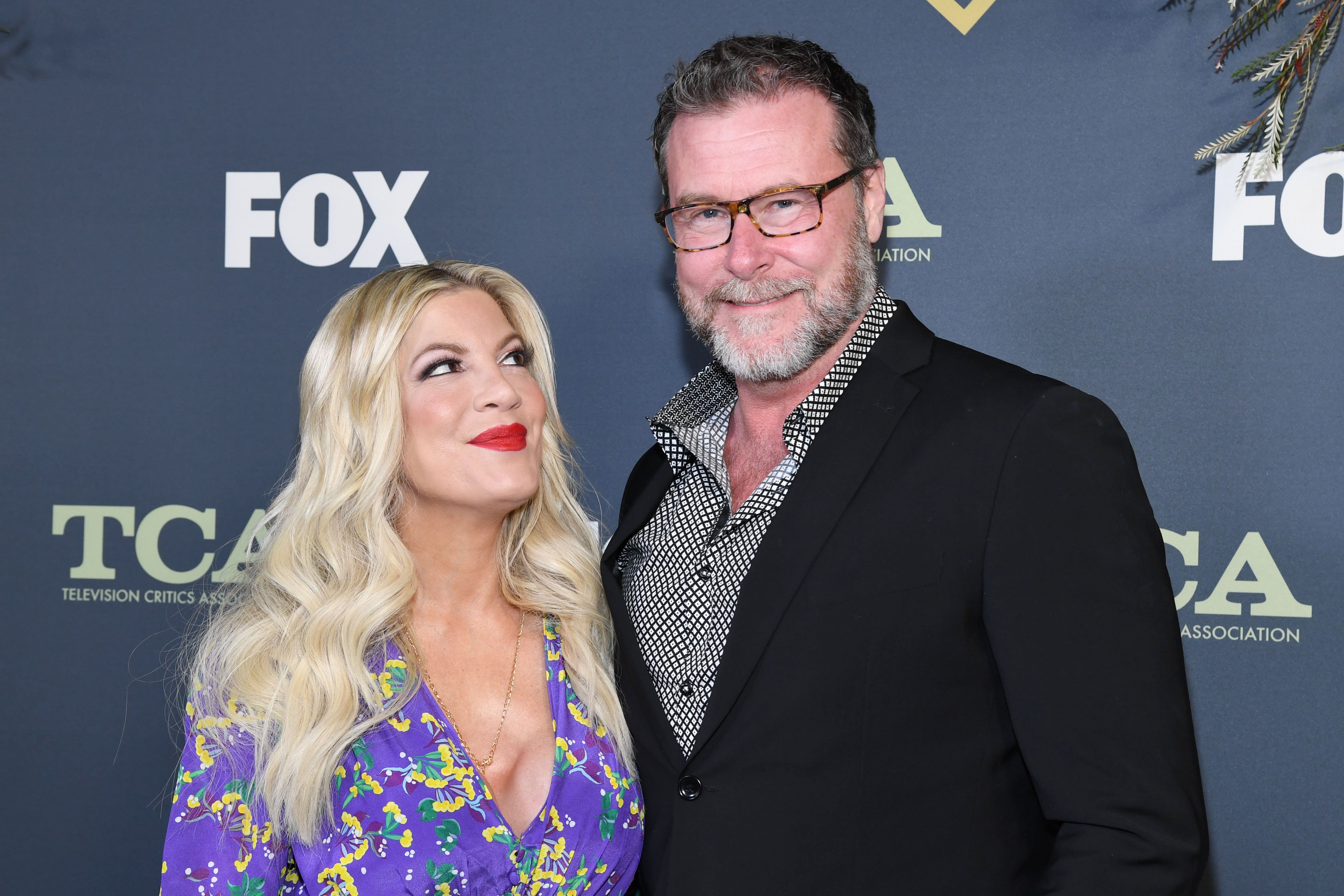 Stella, on the other hand, wore a pink one-handed top and grey shorts. In the video, 47-year-old, Spelling said that she and her daughter were BFFs. The duo looked stunning and had similar attributes in the video. Spelling captioned the post:
"#twinning #mommyandme #springbreak #fml."
The mother and daughter were also joined by other members of their immediate family, including Stella's father, Dean McDermott, and her siblings, Liam, Hattie, Finn, and Beau. 
The couple had various troublesome times, including health scares and financial woes.
Spelling is known to be goofy, and this was seen in the video. Her goofy side was also witnessed on April Fools Day when she pranked her fans on Instagram; she joked about being pregnant.
The actress later wrote on Instagram that every week, press and magazine outlets kept asking her if she was pregnant hence the prank. She said to set the record straight; she was not pregnant.
Spelling added that after she had her fifth baby, her body did not bounce back as it did after her four other pregnancies. She said that she had been defending her body when she should have been honoring it for the miracle of life five different times. 
The first miracle of life came to Spelling and Dean in 2007 after the couple met on the set of "Lifetime's Mind Over Murder" in 2005. Spelling said she knew it was love at first sight when she saw Dean.
The couple had various troublesome times, including health scares and financial woes. They also had to fight against split rumors in 2010 following the release of their reality show which showed them having a feud. 
Tori Spelling and Dean McDermott have been married to each other since 2006, and every once in a while, they enjoy wonderful vacations with their five lovely daughters.