Glimpse inside 'BH90210' Star Tori Spelling and Dean McDermott's Stunning Home in Hidden Hills
Actress Tori Spelling has shared snippets of her gorgeous home numerous times. Spelling gave us sneak previews of her abode while spending time with her kids.
Tori Spelling shared images of her house on Instagram while doing different activities with her kids, whether it's giving them baths or opening Christmas gifts with them.
We look at several snapshots shared on her Instagram account whereby she and her children spend some quality time together. The photos also show bits and pieces of Spelling's house.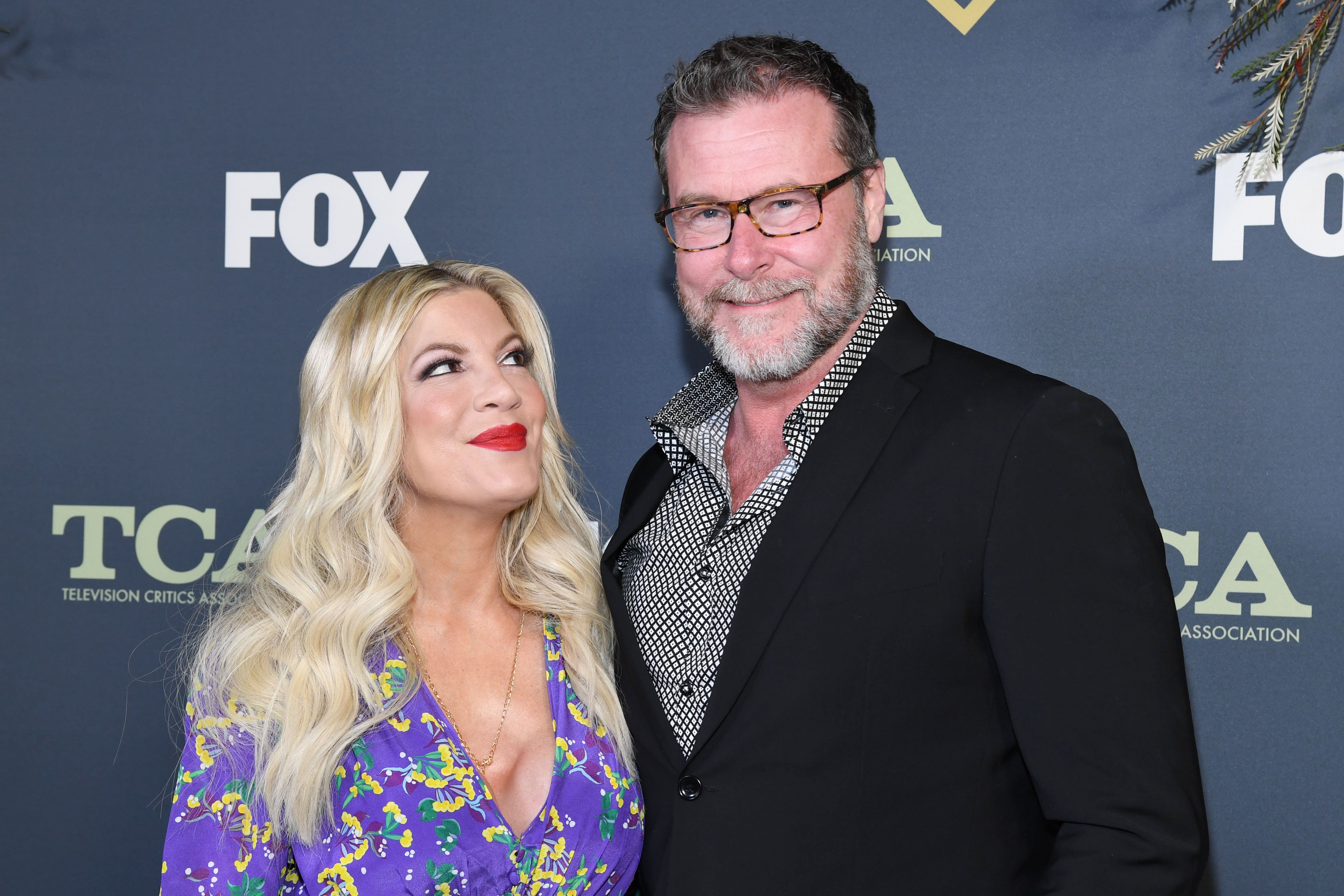 THEIR LOVELY HOME
In the first snap in August 2020, Spelling and her 3-year-old son Beau are taking a bath together. The stunning bathroom has a brown feel to it as the walls are brown.
It is then followed by her post from September 17, 2020, which shows her right outside of her gorgeous front wooden two-door as she holds two grocery bags. The wall is carved in stones.
Later that month, she shared a cute photo of her and her son while busy with her home workout on her brown wooden floor. Dressed in pink gear, her little one wore a contrasting grey T-shirt and sweatpants as she sat on top of her mom.
The snap also showed Spelling's spacious living room with the walls painted in cream white and portraits hung up. You can spot a medium-height brown side table with two lamps on it.
Spelling posted a series of pictures on October 21 celebrating her daughter's birthday, Sophia. The 2-year-old sat beside her brother Beau on a beige fancy couch.
In December, the 47-year-old shared a three-slide post with her son sitting on the floor on top of a beige floral rug. Spelling wore coordinated Christmas attires with Beau. 
On December 3, she posted a photo wearing a flowing red dress while sitting down holding up black underwear. Once again, the spacious room stood out with the wall colored in white, and a dark-colored drawer is visible in the background.
The last image shared on December 26 shows Beau sitting on top of a wooden table wearing red and white pajamas. Behind him is a beautiful white fireplace draped in Christmas decorations as well as a stunning-lit Christmas tree next to it.
Spelling and her actor husband moved into their new Hidden Hills home in April 2020. The couple purchased their 5,890-square-foot mansion in the gated community in the Santa Monica Mountains region of LA for $3.7 million, reportedly.
The mansion boasts five bedrooms and eight bathrooms. The house is fitted with a gourmet kitchen, multiple living rooms, a formal dining area, a playroom, and more. The bedrooms are reportedly spacious and feature walk-in closets.
THEIR FIVE CHILDREN
Their abode is perfectly befitting for their five children, Liam, Hattie, Stella, Finn, and Beau. The couple started having kids when they were filming their reality show called "Tori & Dean: Inn Love."
According to Heavy, Spelling and McDermott are also considering expanding her family with more kids in the mix. The actress reportedly revealed that she likes even numbers and that her kids also want to have another sister or brother.
SPELLING & MCDERMOTT'S LOVE STORY
The "Mystery Girls" star and her spouse met back in 2005 on a movie set. Recalling back to that period, Spelling reportedly revealed that it was love at first sight for her.
However, she noticed that he had a wedding ring on. Nevertheless, that did not stop them from going out. They both ditched their marriages, and in less than a year after they met, they eloped in Fiji.
Since then, they have had ups and downs in their marriage. In December 2013, it was reported that McDermott was cheating on Spelling, and although that was the case, the pair worked it out.
Health scares and financial woes also tested the couple's marriage, but they continued to appear stronger than ever five years after the affair. In 2019, Spelling reportedly disclosed that they do not have relationship problems and are communicating now.