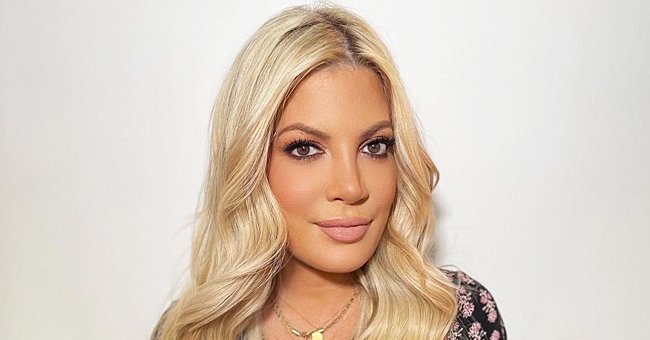 instagram.com/torispelling
Tori Spelling Posts Sweet Photos Looking Happy with Her Adorable Kids Stella and Beau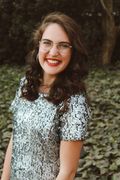 Actress Tori Spelling took to Instagram to share adorable photos with her two adorable children, Stella and Beau. The mother and children look happy together.
Tori Spelling posted adorable photos of her posing with two of her children, Beau and Stella, in their yard. The three looked happy together, standing in different positions in the four photos.
The actress and reality television star has been very candid about the various struggles that she has faced, but it seems as though things are going well for Spelling and her family for a change.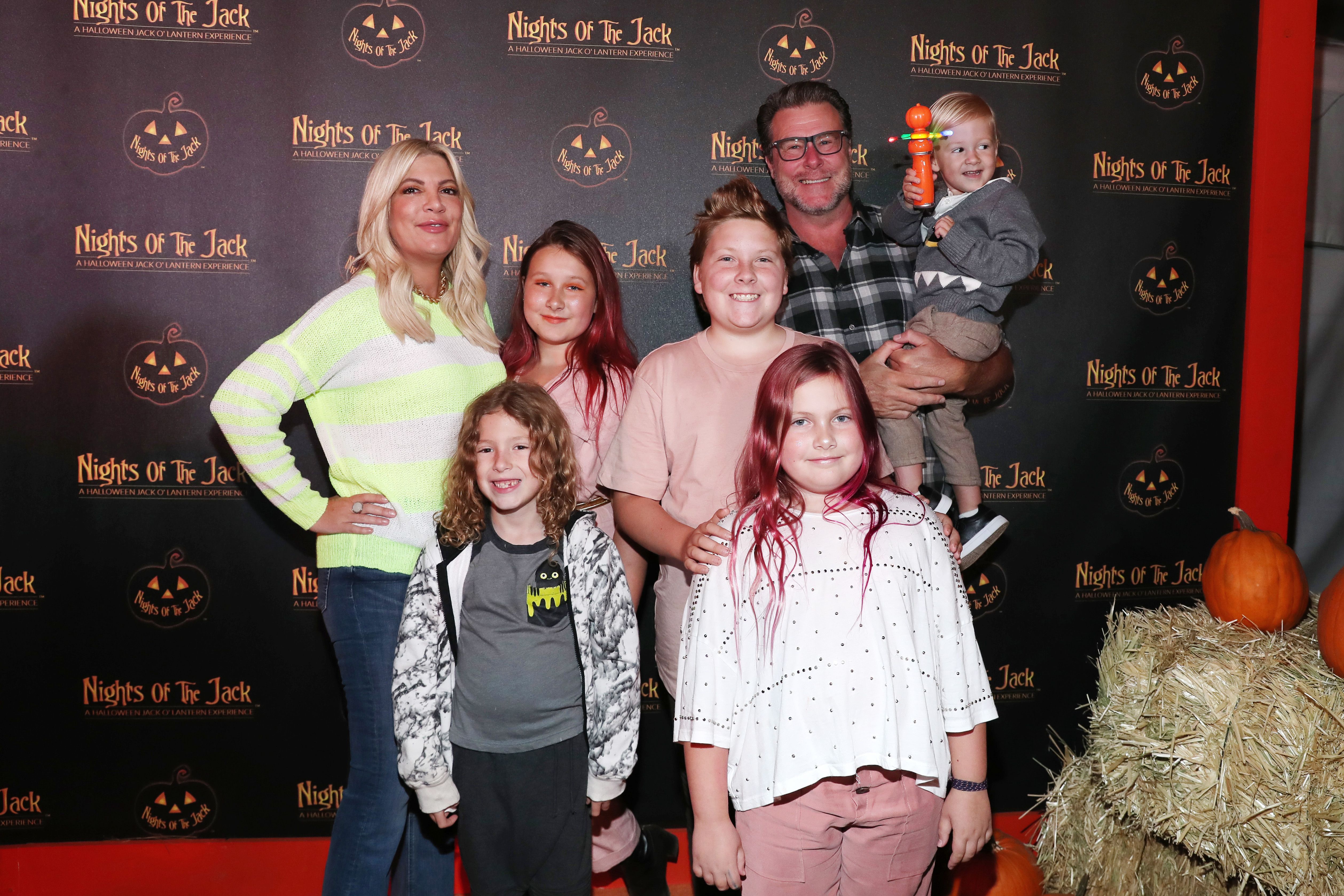 Tori Spelling, Dean McDermott and their family at Nights of the Jack Friends & Family Night in October 2019 | Getty Images
HAPPY FAMILY
The 47-year-old actress shared the adorable family snaps with her 1.5 million followers. Spelling wore stylish blue denim dungarees with a floral top underneath with her 3-year-old son Beau matching her in his blue overalls paired with crocs.
Stella (12) also stood out with her bold lipstick and black dress paired with a plaid red and black long-sleeve shirt. The post includes a cute photo of all three together and individual shots of each of them. Spelling captured the post:
"Dear weekend, I love you. ?"
TRIALS AND TRIBULATIONS
Spelling shares Beau and Stella with her husband Dean McDermott as well as three other children, namely Hattie (9), Liam (11), and Finn (13). McDermott also has an older daughter from a previous relationship.
Having inherited $800,000 from her father, [Spelling] spent it all at once to purchase a bad and breakfast.
McDermott and Spelling met in 2005 and were married shortly thereafter. They have had a tumultuous relationship due to McDermott's infidelity that came to light whilst shooting a reality television show.
OVERCOMING THE BULLIES
Spelling and McDermott have been open about the struggle that two of their children, Liam and Stella, have had with school bullying. McDermott shared about their experiences on his podcast "Daddy Issues."
Liam and Stella have been moved to a different school due to the insistent bullying at their previous school. The bullies focused on Liam's weight. McDermott elaborated on what happened, saying:
"They would hit him. He stuck it out for the longest time"
TUMULTUOUS TIMES
Besides having to support her children through the trauma of bullying, Spelling has also been very open about the financial struggles that she has experienced in the past. Spelling frequently comments on how tough things are.
Having inherited $800,000 from her father, the actress spent it all at once to purchase a bad and breakfast. Her newly owned property featured on her reality television show, making it clear where she spent all her money.
Whether she is sharing about her kids and their various struggles or letting her fans in on her worrying bank balance, Spelling cannot be blamed for keeping things on the down-low.
Regardless of the difficulties, she has faced, many of which she has brought upon herself, the "90210" actress evidently values her children's wellbeing and fights for them first and foremost.
Please fill in your e-mail so we can share with you our top stories!