Tori Spelling's Brother Randy Explains Why He Left Hollywood and Reveals New Career Path
Tori Spelling's brother Randy has explained why he left Hollywood and what career path he made for himself. 
Randy Spelling, the brother of actress Tori Spelling, shared why he left the Hollywood industry and explained his new career path and how he figured out he had to forge his own path. 
Randy explained that because his family had seen success in the Hollywood industry, he felt that to be big and successful meant that he would have to be a producer or actor.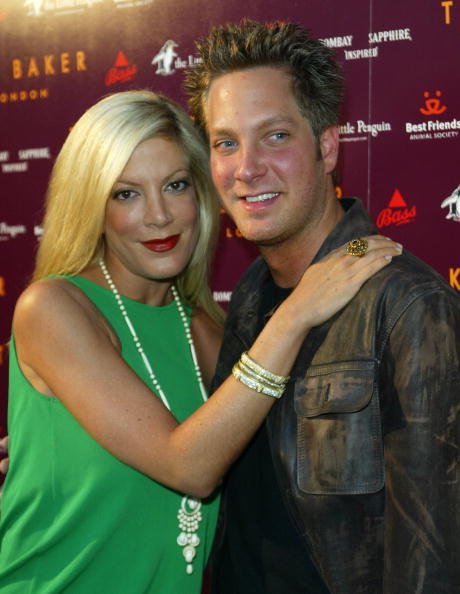 His father is a well-known producer, Aaron Spelling. He worked on shows such as "Beverly Hills 90210" and "The Love Boat." His sister Tori Spelling starred in "Beverly Hills 90210."
He shared with Page Six that if he had tried to make it in the industry, he would have died, and so he was able to find his own path and career in a different field of work. He revealed to Page Six: 
"' And then I realized I have to forge my own path because if I don't it's going to kill me."
Randy is now a life coach. In 2006 after his father passed away and he was in rehab, he realized he had a second chance, which made him have questions such as what would make him happy in life. 
He revealed that a friend had suggested life coaching, and it sparked his interest. He tried it out and realized he was actually good at it and enjoyed working with people. 
On his website, he describes himself as a "passionate practitioner of Change and Result."
013-years later, he has had a successful career as a life coach. He is happily married with two children and lives in Oregon, living a much different life from when he was growing up in Los Angeles. 
He shared that he has been able to work with people who have very little money to successful CEOs, which has made him realized that money does not equal happiness. He said: 
 "It can bring less stress and afford more choice but I work with people who have very little and CEOs and I can tell you happiness has nothing to do with money." 
On his website, he describes himself as a "passionate practitioner of Change and Result." He shares how he became a life coach and what it means to him on his website. 
He shared that he loves to hang out with his family when he is not speaking to clients or groups and have fun together. He is a foodie and loves coffee too!
Randy was not the only spelling to be affected by pressures from the entertainment industry and fans. Tori revealed in an Instagram post that she had been bullied as a teenager while on 90210. 
The actress opened up and said that she was insecure about her eyes had internet trolls would call her "frog" or "Bug-eyes," but she has now learned to love her eyes.