Man Proposes to His Girlfriend with Five Different Rings to Choose From — Here's What Happened
Catching the whole internet's attention, a man went viral after his romantic proposal to his girlfriend, with the likes of "CBS This Morning's" Gayle King even sharing the touching story on the show. 
Recently, William Hunn took to his Instagram, sharing his romantic proposal for all the online world to see. He got on one knee and proposed to his girlfriend with a total of five different rings that she could choose from. 
Hunn shared a few photos of the beautiful moment in one post. The first snapshot was of him getting down on his knee asking his girlfriend to marry him while holding out the five shiny rings.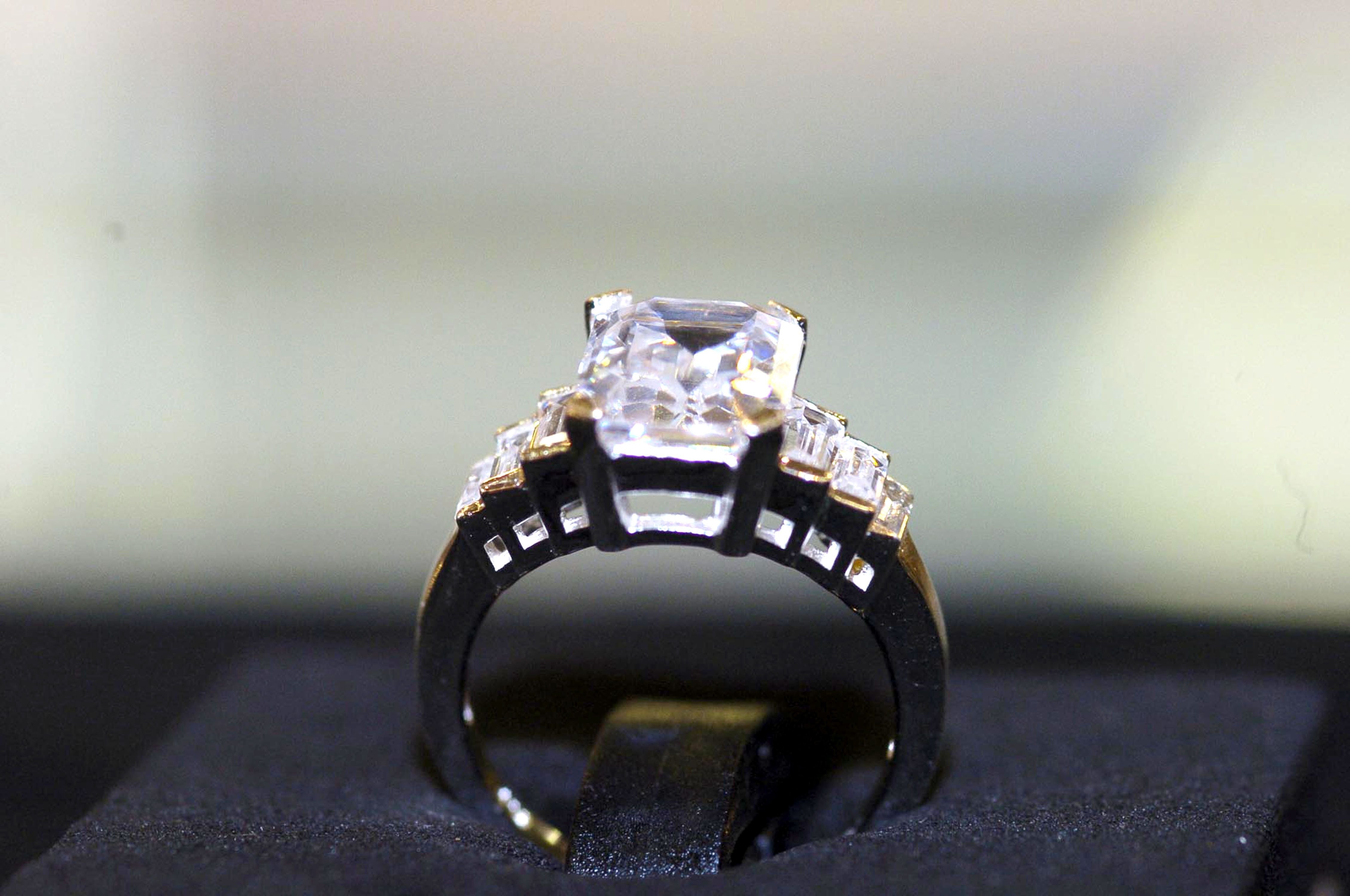 WILL YOU MARRY ME? 
His girlfriend, dressed in a gorgeous tight-fitting pink dress, had her hands to her mouth and her eyes closed, obviously shocked and ecstatic over the seemingly unexpected proposal. Taking to the caption, Hunn wrote: 
"She Said Yes! Asked my best friend to spend the rest of our days together! & gave her 5 different options to choose from!"
Continuing, he wrote that he never knew what true love was until he met her. He also stated that he is impatiently looking forward to the wonderful future that God has in store for them.  
WHICH RING WILL IT BE?
The subsequent photo exhibited the now engaged couple looking straight into the lens, their smiles beaming. The future bride held her left hand out towards the camera, showing off the gorgeous engagement ring she had chosen.
A sad video found its way around the internet of a woman rejecting her boyfriend when he popped the question.
Hunn also shared a video of him using a diamond tester on the ring that she chose. People flocked from all over the internet, congratulating the couple on their engagement as well as complimenting them on the five pieces of jewelry. 
AN ENGAGEMENT GONE VIRAL
The lavish engagement went so viral that it reached Gayle King, who shared the story on "CBS This Morning." Responding to the extensive publicity, the fiancée, Brittney Miller, took to her Instagram, writing: 
"The amount of support we've received over the last week has been astronomical 💚This is truly amazing to have our story shared with so many people."
She also expressed her amazement that her and Hunn's engagement was shared on the CBS show. King conveyed her opinion on the engagement, calling it creative and saying that the marriage looks like it's beginning on the right foot. 
PROPOSALS GALORE
These two lucky-in-love lovebirds weren't the only couple whose engagement took the internet by storm. Last year, the TikTok viral sensation known as the Fleetwood Mac "Dreams" skateboarder, proposed to his girlfriend.
The internet absolutely loved it, jumping online to wish him and his bride-to-be congratulations. He, real name Nathan Apodaca, proposed with a $22,000 engagement ring complete with 3-carats.
Unfortunately, not all proposals go according to plan. Recently, a sad video found its way around the internet of a woman rejecting her boyfriend when he popped the question at a shopping mall. 
On a lighter note, a more humorous video went viral of a man jokingly and constantly proposing to his partner at Disney World, getting on his knee every time she turned around. Although annoyed, she took it in stride, as they were already engaged.